(Auszug aus der Pressemitteilung)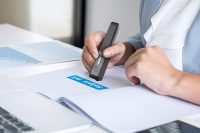 Selpic Inc, a leader in digital printing solution, will unveil a brand new handheld print pen – Selpic P1 on INDIEGOGO soon. This printer pen is not only the world's most portable printer pen, most importantly, it is powerful enough to print anything on almost all surfaces. And it is definitely worth the money.
This pen-like handheld printer is super versatile, it can be used to print texts, photos, logos, barcode, QR code on almost any surface, not limited to paper, including metal, textiles, plastics, wood, leather, and other porous materials simply by moving it.
Measuring just 5.12*1.22* 0.94 inches and weighing only 0.4 pounds, Selpic P1 is ultra lightweight and portable so that it can easily be tucked into your pocket, bags or anywhere else.
Although it is small and lightweight, Selpic P1 is powered by 7-volt lithium-polymer battery, which is able to provide 3 hours of working time. The output is outstanding as well. it can print about 90 pages of A4 paper. It's perfect for business travel, events, classes or office.
Built with 600 DPI resolution and adopted advanced water based ink, this mini portable enables you print high-quality, vivid and fade-resistant designs instantly. A great option for printing logos, images, business card and etc.
Also, this portable printer lets you to print for multi lines as well as create prints at variable speed. Just freely customize and print whatever as you like.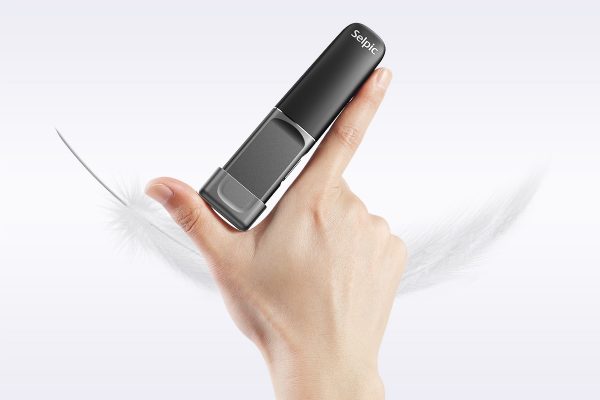 With excellent design and comprehensive print software, the reasonably priced tool works over Wi-Fi, and it is surprisingly simple to use. You just need to download and install App on your phone or PC/Mac, upload the design you want printed and hit the print button, then slide the printer on the surface you want to print on, printing has never been easier.
Should you be interested, the Selpic P1 will launch soon on INDIEGOGO with only $99. Sign up now to enjoy the super early bird discount (55% off the $199 MSRP) for first 500 backers only, learn more details from here:
https://selpic.com/pages/selpic-p1-portable-handheld-printer
https://www.indiegogo.com/projects/selpic-p1-world-s-most-portable-handheld-printer/coming_soon/x/22398671