(Auszug aus der Pressemitteilung)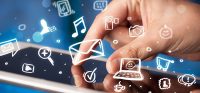 Do you want to be the master of productivity? If you've spent any considerable amount of time working on a computer, then chances are good that you're at least somewhat acquainted with Microsoft Office.
Where to buy Microsoft Office and Windows 10? I strongly suggest keysworld to you. BECAUSE IT'S the best price in the land and it is Announcing The Biggest Sale of the Summer. It is the best chance to upgrade your system and office at the same time with less money! You will get the cheapest price in 2020 if you buy now! Keysworlds is offering top prices and incredible discount ranges from 38%-50%. All Office Software is 50% off and Windows 10 Pro is selling at only €8.67 after discount.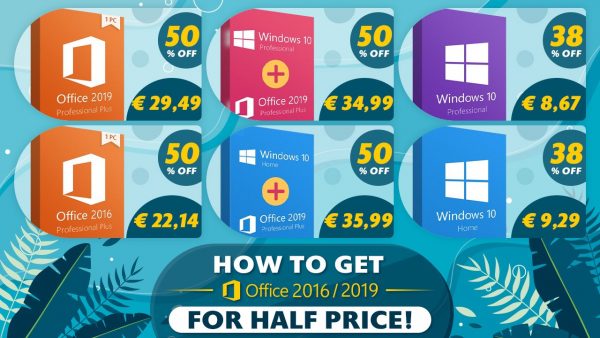 Windows 10 is as low as €8.67
With Windows 7 no longer being supported by Microsoft, users in January started making the move to Windows 10 in larger numbers. Have you move to windows 10? Get it now with the lowest price! Getting your Windows10 OS with the best price now by applying promo code KWS38 with 38% discount.
Get office2019/2016 for half price
You will get the best usability offered by Excel, Outlook, Word, Access, Publisher, PowerPoint, and OneNote With Microsoft Office . Microsoft Office products make life easier. Lucky for you! We provide you an offer you cannot resist. In this offer, you can buy MS Office (2016/2019) or other products at an incredible price. Applying coupon code KWS50, you will get it with extra 50% off on Microsoft Office. Here is the best buy link:
Professional Plus
Microsoft Office Home and Student
Office2016/2019 & Windows10 Bundle
You may still want some bundles to meet your all kinds of needs. Applying coupon code KWS50, you will get it with extra 50% off on Office2016/2019 & Windows10 Bundle. Here are links!
Office 2016 & Windows 10
Office 2019 & Windows10
Easy Buy, Easy Pay
Keysworlds offers an excellent service and a dedicated automatic system to establish unparalleled effectiveness, guaranteeing 100% customer satisfaction! You will receive your code to redeem in your account within minutes by E-mail. They also offer easy ways to pay, with secure and reliable payment methods such as PayPal, Bank Transfer, Credit Card or Debit Card, and 24/7 Customer Service (service@keysworlds.com) to ensure that you receive the proper assistance whenever you need it.