(Auszug aus der Pressemitteilung)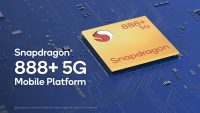 SAN DIEGO — July 28, 2021 — Qualcomm Technologies, Inc. announced the new Snapdragon® 888 Plus 5G Mobile Platform, a follow-on to the flagship Snapdragon 888. These two platforms power more than 130 designs announced or in development.
Snapdragon 888 Plus fuels flagship experiences with intelligent entertainment, including AI-enhanced gameplay, streaming, photography, and more – backed by boosted performance, unrivaled speed, and premium connectivity.
The platform is armed with the full arsenal of Snapdragon Elite Gaming™ features to harness the power of ultra-smooth responsiveness, color-rich HDR graphics, and mobile-first desktop-level.
Compared to its predecessor, Snapdragon 888 Plus offers an increased Qualcomm® Kryo™ 680 CPU Prime core clock speed at up to 3.0 GHz* and the 6th generation Qualcomm® AI Engine with up to 32 TOPS AI performance, which is more than 20% improvement.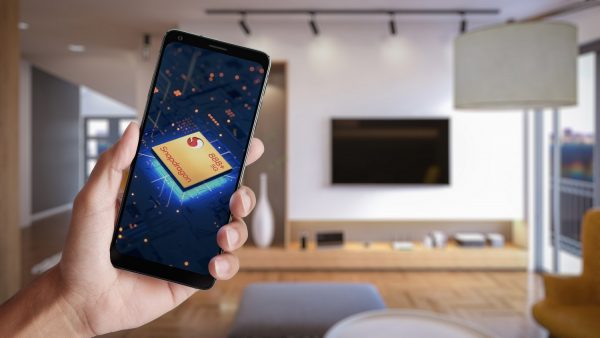 "Snapdragon is synonymous with premium Android experiences. Our latest flagship Snapdragon 888 Plus 5G Mobile Platform will help deliver the premium entertainment, connectivity, and gaming experiences users deserve," said Christopher Patrick, senior vice president and general manager, mobile handset business, Qualcomm Technologies, Inc. "We're excited to see OEMs launch with products based on our highest performing platform."
Supporting Quotes
"Bringing the best gaming experience to users is always the core mission of ROG. By utilizing the latest Snapdragon 888 Plus 5G Mobile Platform in the ROG Phone, we ensure its overall performance is taken to the next level," said Bryan Chang, general manager of smartphone business unit, ASUS.
"We're delighted to see the collaboration between HONOR and Qualcomm Technologies take another step forward. The game-changing advancements we see in the new Snapdragon 888 Plus 5G Mobile Platform make it a perfect fit for HONOR's upcoming Magic3 series flagship," said Fang Fei, president of product line, HONOR Device Co., Ltd. "The platform's industry-leading performance and gains in AI give us the flexibility to create a mobile experience that will fulfil the needs of even the most demanding users. Our collaboration with Qualcomm Technologies will allow us to deliver best-in-class experiences in the Magic series, which set new industry standards for flagship innovation, and we can't wait for everyone to try it out in person."
"As part of our portfolio, the Snapdragon 888 Plus 5G Mobile Platform will support us on our mission to continue delivering smarter technology for all," said Sergio Buniac, president, Motorola Mobility. "The Snapdragon 888 Plus will help us bring the most significant performance and 5G speeds to our consumers."
"vivo and Qualcomm Technologies have been collaborating for a long time to create many widely-adopted flagship smartphones," said Xinlin Luan, general manager of product, vivo. "We believe that our new flagship device will take full advantage of the strong performance of Snapdragon 888 Plus 5G Mobile Platform and allow more consumers to experience the joy of life empowered by mobile technologies by 'Creating Together'."
"Xiaomi and Qualcomm Technologies have been working together to bring the most advanced mobile experience to global users through our long-term collaboration," said Lei Zhang, vice president of Mi Smartphone and general manager of hardware engineering, Xiaomi. "As Xiaomi ushered into a new decade, Qualcomm Technologies has maintained its strong support on our journey ahead to the high-end segment. We are looking forward to further strengthening Xiaomi's position in the high-end segment by leveraging the strong 5G, AI, gaming, and camera features of Snapdragon 888 Plus to meet the expectations of Mi Fans across the world."
Commercial devices based on Snapdragon 888 Plus are expected to be announced in the third quarter of 2021. For more information about the Snapdragon 888 Plus, please visit: https://www.qualcomm.com/products/snapdragon-888-plus-5g-mobile-platform.
*Exact CPU clock frequency is 2.995 GHz.