(Auszug aus der Pressemitteilung)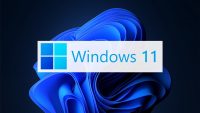 Microsoft has officially unveiled the next-generation operating system Windows 11 through an online press conference on June 24, 2021, after 6 years from the release of Windows 10. The main changes lie in the UI interface, application store, game performance and tablet mode. It is worth noting that Windows 11 will add compatibility support for Android applications for the first time.
In the appearance, Windows 11 is introducing more rounded corner designs, placing the "Start" button at the bottom center of the screen instead of the left side. The new system has new icon styles, finer transparency, new themes, improved light and dark themes, and ubiquitous rounded corners of windows.Functionally, Windows 11 will support Android applications, users can download through the Amazon application store. And Microsoft announced that it has rebuilt the Microsoft Store, allowing users to explore applications, games, video programs, movies more easily.In terms of games, it is also one of the most important improvements of Windows 11. Microsoft announced that it will introduce Auto-HDR on Windows 11 to enhance the experience in game display. And the DirectStorage can provide faster loading time and a more refined game world.
Microsoft has reiterated that the new system can be upgraded for free for Windows 10 users, which is in line with their usual upgrade strategy. And you'll need a PC that meets the minimum hardware requirements.The free upgrade will begin to roll out to eligible Windows 10 PCs around the holidays, and will continue into 2022. If you haven't updated to Windows 10 yet, Godeal24 provides the best offers for legal, safe and economical purchase. Get everything you wanted at Godeal24 Mid-Year Sale.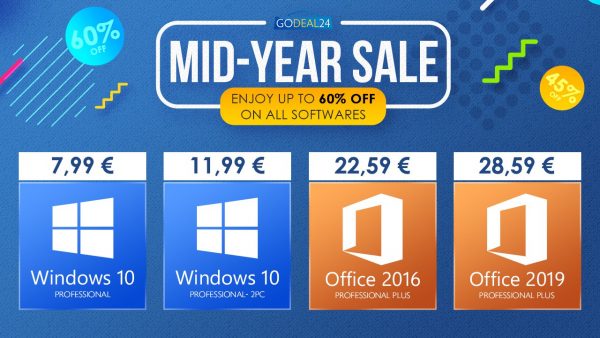 Windows 10 as low as €7.99!
Godeal24 is offering special price for some MS products. Getting your PC an upgrade with the best price now for only 7.99€ without the use of coupon code. And Godeal24 offers you perfect software products and customer service, which will leave you no worries after purchase.
45% off on MS Windows OS
Coupon code: SGO45
Need something else? Other Windows licenses also enjoy 45% discount. Simply apply the promotional code on the shopping cart and take advantage of the price reduction.
Mega promo for bundle products – 60% Off!
Coupon code: SGO60
Maybe you need more products to meet all your needs. Godeal24 has multiple options for you. Now you can enjoy these high-efficiently packages at fair prices.
Godeal24 also offers excellent customer service and the multi-payment methods is available, including Paypal and credit card. Shortly after ordering, you will receive the goods quite simply and quickly by e-mail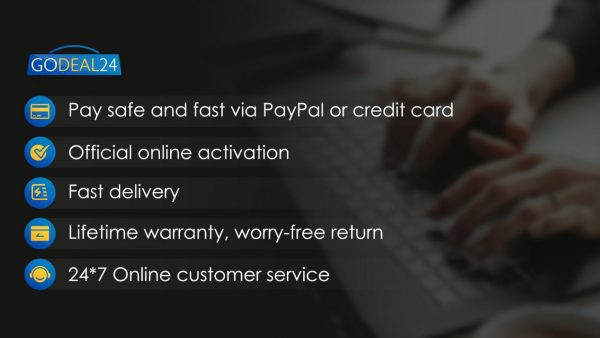 And if it comes to problems or you just have a question, the customer service is there to help you with words and deeds. You can send an email to the address: service@godeal24.com regarding to any kind of problem you met.