(Auszug aus der Pressemitteilung)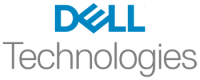 Record second quarter revenue of $26.1 billion, up 15%
Record second quarter operating income of $1.4 billion, up 21%, and record second quarter non-GAAP operating income of $2.8 billion, up 7%
ROUND ROCK, Texas, August 26 , 2021 – Dell Technologies (NYSE: DELL) announces record financial results for its fiscal 2022 second quarter. Revenue was up 15% to $26.1 billion. The company generated operating income of $1.4 billion, a 21% increase over the same period in the prior year, and a second quarter record non GAAP operating income of $2.8 billion, up 7%. Net income was $0.9 billion, non GAAP net income was $1.9 billion and adjusted EBITDA was $3.3 billion. Net cash from operating activities was $1.7 billion. Diluted earnings per share was $1.05, down 23 % an d non GAAP diluted earnings per share was $2.24, up 17%.
"We're well known for our unique ability to adjust and lean into growth opportunities, as evidenced by our results with record second quarter revenue of $26.1 billion ,," said Jeff Clarke, vice chairm an and co chief operating officer, Dell Technologies. "We're innovating and helping customers grow with a focus on multi cloud solutions and modern infrastructure delivered traditionally and as a Service."
Second Quarter Fiscal 2022 Financial Results

Dell Technologies ended the quarter with remaining performance obligations of $46 billion, up 2 4% and cash and investments of $13.6 billion. The company has paid down $ 5.5 billion in debt year to date and expects to pay down at least $16.0 billion for its fiscal year 2022.
"We had strong results again this quarter, with all business units growing ," said Tom Sweet, chief financial officer, Dell Technologies "We are creating long term value by taking share, pursuing high value growth opportunities and profitably growing and modernizing our core business. For example, in the midrange storage space, VxRail orders were up 34% and PowerStore continues to take share."
Operating segments summary
Client Solutions Group revenue for the second quarter was up 27% to a record $14.3 billion. Operating income was a second quarter record $995 million, up 39%, and 7% of Client Solutions Group revenue, as the company innovates across the ecosystem to deliver an enhanced experience for customers looking to work and play effectively from anywhere. Commercial client revenue was $10.6 billion, u p 32% and consumer revenue was a second quarter record of $3.7 billion, up 17%.
Key highlights:
Strong growth in Latitude and Precision systems.
Introduced the new Dell UltraSharp Webcam – a beautifully designed external 4K webcam ideal for a superb video conferencing experience.
Launched the high-performance Alienware X-Series – a new mobile gaming family with Dell's thinnest available 15" and 17" gaming laptops, featuring exclusive Cryo-Tech innovations.
Infrastructure Solutions Group revenue for the second quarter was $8.4 billion, up 3% as customers accelerate their IT investments with focus on multi cloud solutions. Servers and networking revenue was $4.5 billion, up 6%, and storage revenue was $4.0 billion, down 1%. Operating income was $9 70 million for the second quarter, or approximately 11.5% of Infrastructure Solutions Group revenue.
Key highlights:
Launched the APEX portfolio of services that allow customers to scale IT as needed to launch new applications, kickstart new projects and address the changing needs of their organizations – all managed by Dell and accessed through a single console.
Introduced Dell EMC VxRail hyperconverged infrastructure (HCI) systems with enhanced software and performance, based on recently launched Dell EMC PowerEdge servers.
Began shipping six of our latest generation Dell EMC PowerEdge servers, including the ruggedized systems built for challenging environments at the edge.
Announced an open, cloud-native Telecom ecosystem to put communications service providers (CSPs) on the fast track for innovation and revenue growth.
VMware revenue was $3.1 billion for the second quarter, up 8 % driven by broad based strength across a diverse product portfolio. Operating income for the quarter was $849 million, or 27.0 % of VMware revenue.