(Auszug aus der Pressemitteilung)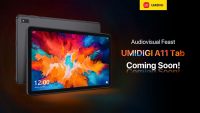 UMIDIGI leaked that A11 Tab is equipped with a 10.4-inch 2K display screen and quad speakers.
UMIDIGI is globally giving away 5 units of the new A11 Tab and its TWS Earbuds UMIDIGI AirBuds Pro with ANC feature.
In fast-tempo nowadays, tablets are popular and loved by everyone, whether students or office workers. Thanks to its lightweight for ease to carry, large screen for getting the pleasant visual and other features, it is more and more widely used in work and life for convenience.
It is well known that UMIDIGI has got a leg up in smartphones & wearables, beyond our expectations, his professional research team is conducting a series of in-depth research on the tablet now, both in terms of product performance and user needs. So the first tablet was born for UMIDIGI with a 10.4-inch 2K display, a large full view screen, and audio plays with quad speakers.
From the poster shown, A11 Tab boasts of a large display screen in 10.4 inch, not only that, It has been revealed that it is also equipped with 4 speakers. Team up with such a wonderful factor, A11 Tab brings us not only the stunning cool visual enjoyment of up to 2K but also the shocking real audio experience. It is the perfect expression of its slogan – Audiovisual Feast.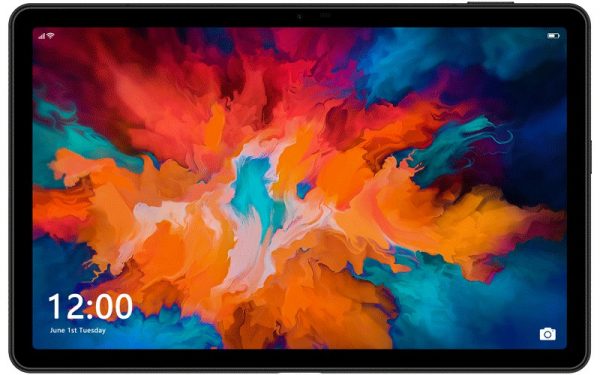 In the tablet market, its screen size, light carry characteristics have become the key when choosing the tablet by consumers. As shown via renders, A11 Tab has a slim chic outlook, and UMIDIGI company creates it with just 486g of weight and 7.95mm thickness in a good-looking body, which means it is easy to hold and carry for being in response to market demand. More information leaks, A11 Tab is designed with only 7.8mm narrow bezel and 84% screen-to-body ratio and seems that we can enjoy the immersive films at home like at the cinema.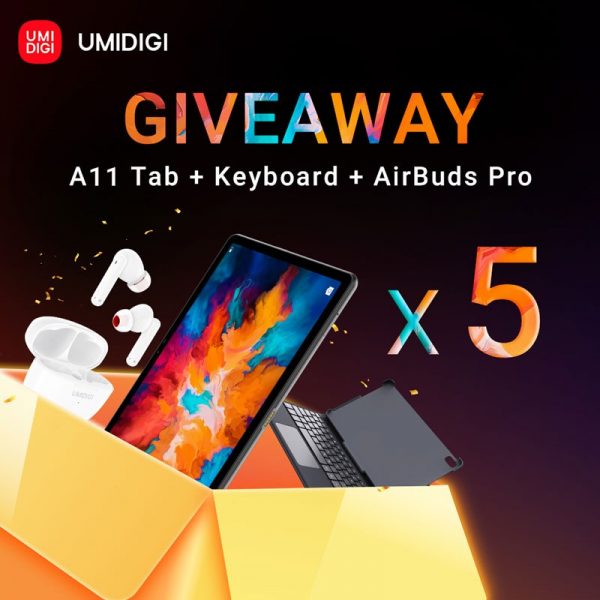 Lastly, "You are the lucky one" UMIDIGI is giving away 5 units of UMIDIGI A11 Tab with keyboard and UMIDIGI AirBuds Pro, a TWS & ANC earphone. If you are interested in UMIDIGI A11 Tab and the other new products, you can follow their official Twitter or Facebook to get the latest information and join in the giveaway on UMIDIGI's official website.