(Auszug aus der Pressemitteilung)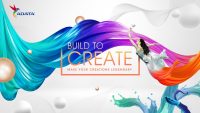 Taipei, Taiwan – Nov. 9, 2021 – ADATA Technology (Taiwan Stock Exchange: 3260.TWO), a manufacturer of high-performance DRAM modules, NAND Flash products, mobile accessories, gaming products, electric power trains, and industrial solutions today announces its 'ADATA Creates Legends' create your own wallpaper online campaign. The campaign is a continuation of its 2020 'Build to Create' campaign and aims to raise awareness of ADATA's next-generation products geared towards creators, artists, and professionals. The new products to be featured in the campaign include ADATA LEGEND series solid state drives (SSD), the ADATA DDR5-4800 memory module, and the ADATA Premier Extreme SDXC SD 7.0 Express Card.
ADATA LEGEND Series Solid State Drives
The ADATA LEGEND 740 and 750 SSDs utilize PCIe Gen3 x4 and NVMe 1.3 to deliver sustained read and write speeds of up to 2,500/2,000 and 3,500/3,000MB per second, respectively, to give creators and others the performance to work without limitations. Their M.2 2280 specifications support the latest Intel® and AMD platforms for creation and productivity on the latest PCs, including desktop and laptops. For users seeking a further boost, the LEGEND 840 takes advantage of PCIe Gen4 x4 and NVMe 1.4 to offer read and write speeds of up to 5,000/4,500MB per second.
ADATA DDR5-4800 Memory
The ADATA DDR5-4800 memory module raises the bar in memory performance. It delivers increased bandwidth, allocates more bandwidth per CPU core, and reaches frequencies of up to 4800MT/s. This DDR5 DRAM's architecture allows for more memory bank groups and banks. It currently comes with capacities of 8, 16, or 32GB, with higher capacities to follow. What's more, it is equipped with an on-board PMIC (Power Management Integrated Circuit) and On-die ECC (Error Correcting Code) for optimal system stability.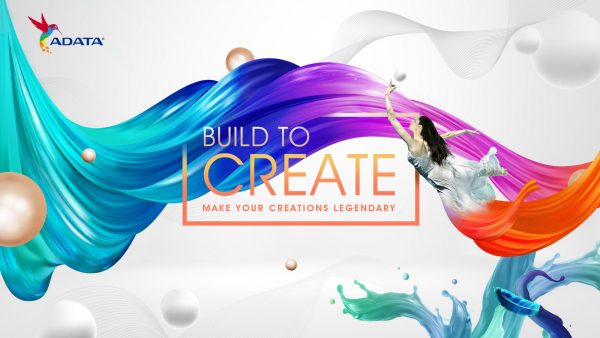 ADATA Premier Extreme SDXC SD 7.0 Express Card
Thanks to the latest SD 7.0 specification, the ADATA Premier Extreme SD 7.0 Express Card gives users a revolutionary memory card that supports PCIe and NVMe, making it more like a mini SSD. With support for PCIe Gen3 x1 and NVMe, this memory card delivers read and write performance of up to 800/700MB/s, which is roughly 1.5 times faster than SATA SSDs. When compared to UHS-II SD cards and UHS-I SD cards, it is approximately 2.7 and 8 times faster, respectively.
ADATA Creates Legends Online Campaign
The "ADATA Creates Legends" create your own wallpaper campaign is an Instagram contest that will run from now until December 10th, 2021. To enter the contest, contestants need to create their very own unique phone wallpapers and share the post with the hashtag of #AdataCreatesLegends and tag @adataglobal and @(the influencer's account). The most outstanding entries will stand a chance to win an ADATA DDR5-4800 16GB U-DIMM memory module, a LEGEND 750 PCIe 3.0 M.2 2280 solid state drive, or an SE800 external solid state drive. Find out more about the campaign here: https://event.adata.com/AdataCreatesLegends/en/.