(Auszug aus der Pressemitteilung)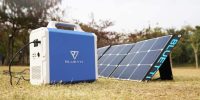 From camping, hiking, to full-time off-the-grid living or vanlife, the last thing you'll ever want is losing power in the middle of nowhere. And in our modern life, having a sufficient supply of energy to power all of your needs is critical. As a result, there are now a dizzying array of portable power station and solar panel brands on today's market, portable power stations are a series of huge batteries designed to power your phones, laptops, TVs and even your whole campsite with certain numbers of external batteries. For this Black Friday, the pioneer of the off-grid power solution industry, BLUETTI, now takes the lead in offering quite a sizable discount for most of their product portfolio. Let's take a closer look:
BLUETTI EB150 Portable Power Station – Your Perfect Camping Power Partner
BLUETTI EB150 is an all-in-one well-loved solar generator for almost two years. Featured with a 1000Watt pure sine wave inverter, it is capable of powering most of your home appliances outdoors. The 1,500Wh battery capacity makes sure you don't need to worry about the power outdoors. BLUETTI EB150 also supports up to 500watt MPPT solar input, and with prime sunshine, the EB150 can be juiced up in as little as 4.5 hours. BLUETTI has been working on an efficient, safe, and easy to use solar charging technology, and the EB150 is clearly a leader of the pack. And BLUETTI is now offering a history low for this classic model on this Black Friday Sale.
BLUETTI EB240 – The Power You Can Count On During An Outage
The BLUETTI EB240 looks identical to his little brother EB150 but with 60% larger battery capacity. With a 2400Wh enormous battery pack, and special designed low-temp resistant cells, the EB240 can run your electric heater at -20℃ to keep you warm and cozy in winter.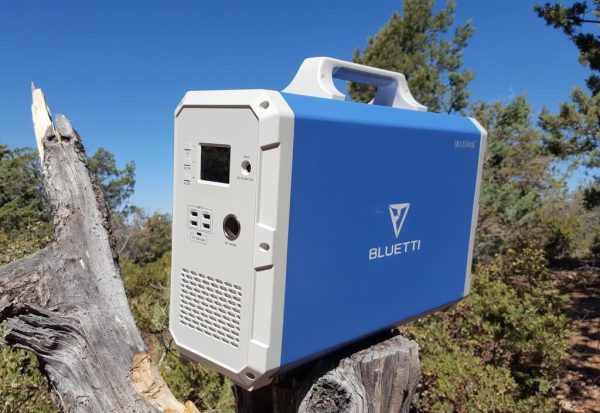 Bluetti EB150/EB240 At a Glance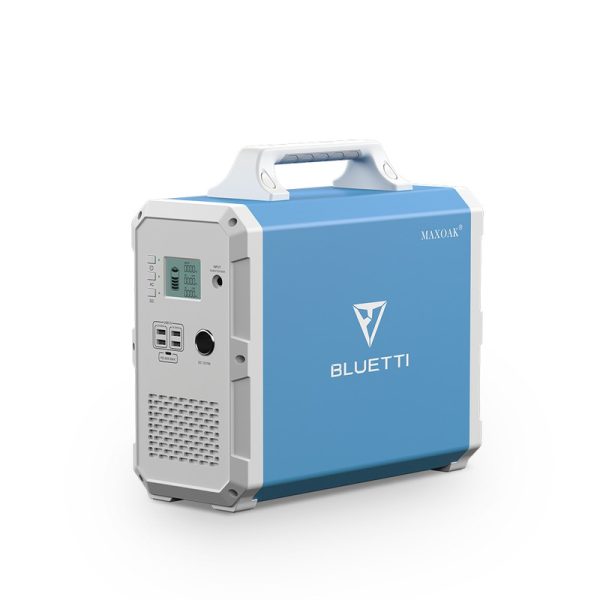 1500Wh Low-temp Resistant Li-ion Portable Power Station. (2400Wh for the EB240)
1000W (1200W Surge) with two 230V AC Sockets.
500W AC Input or 500W Solar Solar Input.
8 Charging Outlets, Including AC Sockets.
Black Friday Offer:
EB150 Starts at €999, was €1399. €400 OFF
EB240 Starts at €1399, was €1799.€400 OFF
BLUETTI EB55/EB70 – Compact Power Choices For The Road
Finally, after selling like hot cakes in the United States for almost six months, the new members of BLUETTI EB series are now available for the Europe. EB70 features the 1000W power inverters and 716Wh LiFePO4 battery pack which is quite incredible for its size. The EB55 on the other hand has a 700W inverter under the hood and carrying a 537Wh LiFePO4 battery pack.
As you know, besides these two, Bluetti also offers another compact model called AC50S. That is a 300W power station with a 500Wh lithium-ion battery pack. So, you can see how Bluetti EB55 and EB70 are two completely different products in the segment of compact power stations.
Bluetti EB55/EB70 At a Glance
537Wh LiFePO4 Portable Power Station. (716Wh for the EB70)
700W (1400W Surge) with Two 230V AC Sockets. (1000W for the EB70)
200W AC Input + 200W Solar Solar Input, Up to 400W In Total. (200W Input For The EB70)
11 Charging Outlets, Including AC Sockets. (12 outlets for the EB70)
One 100W Type-C USB Power Delivery Port. (Two for the EB70)
15W Wireless Charger.
Black Friday Offer:
EB70 Starts at €649, was€759, €110 OFF,
EB55 Starts at €549, was €659, €110 OFF
BLUETTI AC200P – The Ultimate Power Monster
Last but not least, the one and only AC200P. Featuring 2000 watt pure sine wave AC inverter, packs up to 13 outlets and 12V 25A DC output, In the past one year, BLUETTI AC200P is undoubtedly one of the world's most popular portable power station. Packed with an ultra-durable LiFePO4 battery pack and a total capacity of 2000Wh, the whole unit features with over 3500 charge cycles before the total capacity degrades to 80%. That's almost 10 years of service for one cycle per day usage. Except for the 500W adapter comes in the box, you can also fuel the AC200P up with clean, safe and free sunshine! Support up to 700W of solar input, the huge capacity of AC200P can be filled in as fast as 4 hours by sun power alone. If you're looking for a reliable power source for your camper or RV, look no further, here's the best choice in its class.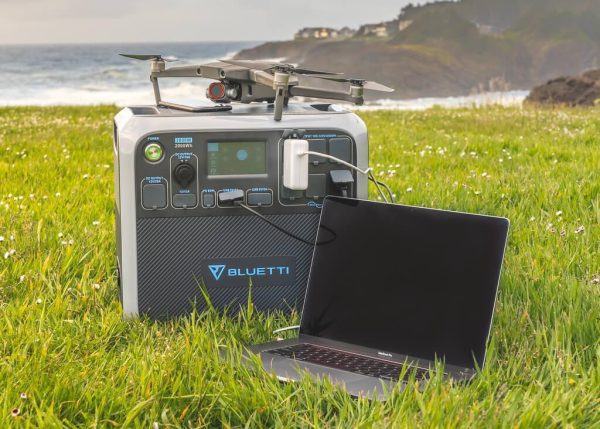 For this Black Friday Sale, BLUETTI knocks a limited €300 OFF on their AC200P, and a €600 heavy discount for the AC200P and three SP120 solar panel bundle!
Bluetti AC200P At a Glance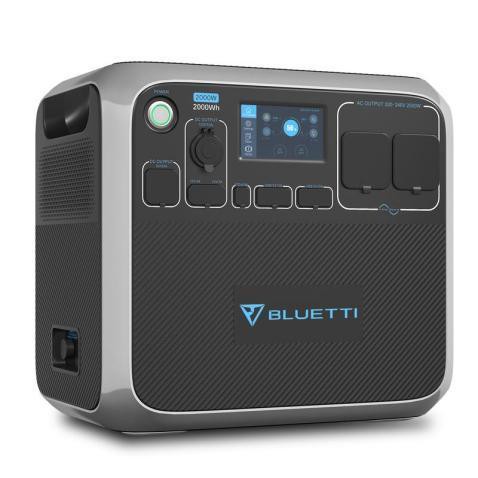 2000Wh LiFePO4 Portable Power Station.
2000W (4800W Surge) with Two 230V AC Sockets.
500W AC Input + 700W Solar Solar Input, Up to 1200W In Total.
13 Charging Outlets, Including AC Sockets.
One 65W Type-C USB Power Delivery Port.
Dual 15W Wireless Chargers.
Black Friday Offer:
AC200P Starts at €1699, was $1999, $300 OFF,
BLUETTI's Black Friday 2021 For Europe starts at GMT 10:00am 22th, November and will end at the same time on 30th November, limited sale for only a week, better hurry up now or wait for another year!