(Auszug aus der Pressemitteilung)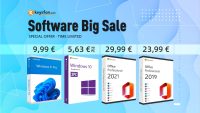 There are official licenses for each type of operating system and various software. You can check the Keysfan directory and find official licenses for various products, such as Windows 10 Professional. In the Microsoft Store, you can find this software at a very high price.
At Keysfan, you can get the same software for more than 90% off, and it's still official. You will have no problem. If you are looking for an updated operating system, you can choose the latest Windows 11. The catalog also includes multiple versions of the Microsoft Office 2021 suite and previous versions, even for Mac. You'll also find a range of useful PC tools such as iObit series and Ashampoo series!
Keysfan is a very safe online platform for software sales, they only offer genuine software. Keysfan also makes sure you get the best price. Windows OS, Microsoft Office suite, iObit, Ashampoo, anything you need is legit and of course very affordable. With the Office Software Sale, you can get a genuine Windows 10 license activation key for just 7.25€. That's less than 10% of retail sales! And with Microsoft announcing that Windows 11 will be a free upgrade for all Windows 10 users, now is the perfect time to activate Windows 10.
Windows Starts From 5.63€
By choosing between Office 2019 or Office 2021, you pay only once for a license instead of a monthly or annual subscription fee. Therefore, Office can be used under license without any restrictions.
Office 2021 Starts From 14.05€
Bundle! 62% OFF, Windows OS and MS Office With Coupon code: SKF62
50% OFF on More Windows Version With Coupon Code: SKF50
More Office Series With Coupon Code: SKF62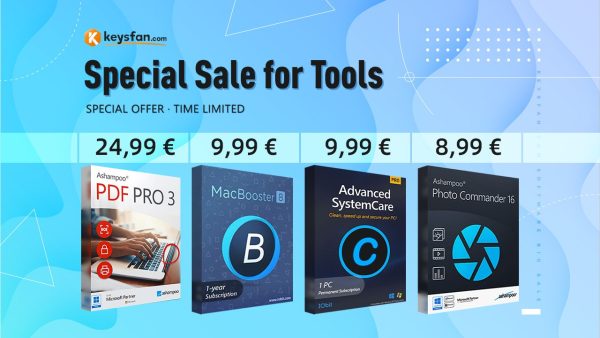 Keysfan also offers a wide selection of computer tools software, including high-end games, security antivirus software, video editing software, and a variety of other applications and programs. You can benefit from incredible pocket-friendly deals on famous software they offer like Ashampoo PDF Pro 3 or IObit Driver Booster 9 Pro.
Practical Computer Tool Software
Keysfan is a reseller of computer software for the global market, you can buy Windows 11, Windows 10 licenses and all versions of Office at the best price at Keysfan! There is a lot of pirated software on the market, which not only threatens your computer security, but also allows your personal information to be stolen! If you need to upgrade your PC but can't afford the high prices for Windows OS and Office, Keysfan is a solid option, OEM keys are common and the device you're using is most likely pre-activated with an OEM key. Microsoft usually does Bundles lots of keys for PC makers and companies with lots of discounts on licenses, Keysfan sells OEM keys, know the "history" of each license, make sure users have no problems using it, OEM keys are cheaper but not as good as retail The keys have the same validity. Keysfan shopping process is simple, payment is safe, and after selecting a product, add it to your cart. Fill in your email address and you will receive an email at the email address provided once payment is complete. This email contains all the information you need to guide you through the installation of a new office suite or new Windows version. You will also find your order information and the digital key used to activate your product in this email. Once the license is activated, you can use it indefinitely immediately.
Keysfan has a 4.8 rating on Trustpilot, so you can also see user reviews on Trustpilot.Contact Email: Support@Keysfan.com