(Auszug aus der Pressemitteilung)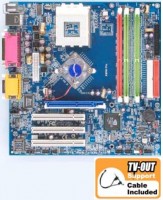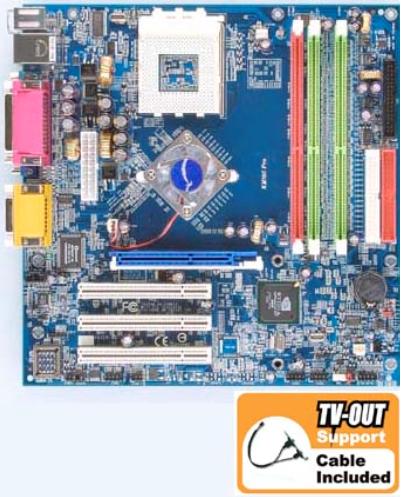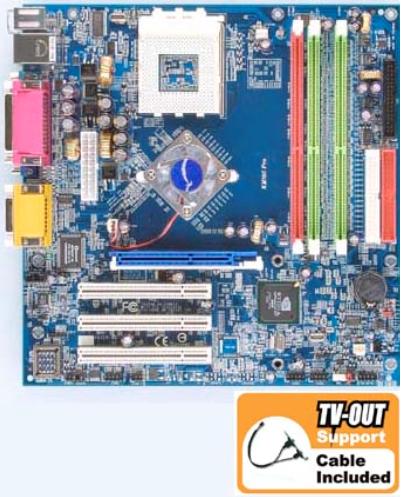 May 13th, 2003
– In response to recent Intel based Dual Channel DDR400 mainboards, Albatron has recently announced an AMD based version using nVIDIA chipsets. The "KM18G Pro" also supports Dual Channel DDR400, in addition to incorporating an integrated graphics engine which equals nVIDIA® NV18 performance and provides onboard graphics performance producing stunning visual effects. The nForce2 MCP (Media and Communications Processor) Southbridge chipset also supports 10/100 Ethernet, ATA133, and 6 USB2.0 ports. Albatron is also one of the first to engineer integrated TV-OUT functionality into a board making this product a truly multi-faceted K7 Mainboard.
Built for power and performance, this Mainboard supports high-end AMD Athlon™ XP Barton processors and is capable of clocking FSB333 speeds. This board also features nVIDIA®'s latest and most advanced northbridge and southbridge chipsets, the nForce2 IGP (Integrated Graphic Processor) and MCP (Media and Communications Processor) respectively. Also included is a revolutionary memory architecture consisting of dual-independent 64-bit memory controllers which increases memory bandwidth and lowers latency. When the on-board graphics engine is disabled, this board can clock to DDR400 speeds (data transfer rates of 6.4 GB/s). Even with the graphics engine enabled, this board can still reach DDR333 speeds.
As mentioned earlier, this GPU is capable of producing graphics comparable to the nVIDIA® NV18 by taking advantage of Dual Channel DDR architecture and sharing up to 128 MB of system memory. Also featured is the Accuview Antialiasing technology and an integrated high-definition Video Processing Engine which delivers high quality DVD video. The MPEG2 decoder reduces CPU utilization during DVD playback. This GPU also supports Digital Visual Interface (DVI) and Windows DirectX 8.0. If that's not enough, you also have the option of upgrading to a higher performance AGP 8x or 4X graphics add-in card.
This Mainboard comes equipped with integrated TV-OUT functionality. When used with the TV-tuner bracket and cable that is bundled with the board, you can easily connect to your TV and use it as your monitor. You can now enjoy your wide screen TV for all of your multimedia and computing activities.
The 'KM18G Pro' incorporates Hyper-Transport Technology which delivers high-speed continuous throughput (800 MB/s) between the nForce2 chipsets. This ensures that data and information are delivered through the system as fast as possible. The DASP (Dynamic Adaptive Speculative Preprocessor) applies a patent-pending, intelligent, pre-processing technology that stores application instructions and data before they are needed. This reduces the bottlenecks that occur between memory, CPU, graphics processor and audio subsystems, ultimately boosting overall system performance.
Compared with recent Intel based mainboards with Integrated Graphics Engines, the Albatron 'KM18G Pro' has the edge with AGP 8X support, Dual DDR architecture, and a higher performance graphics engine. The "KM18G Pro" – the truly multi-faceted K7 platform.