(Auszug aus der Pressemitteilung)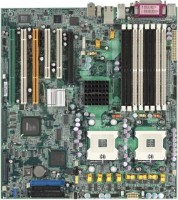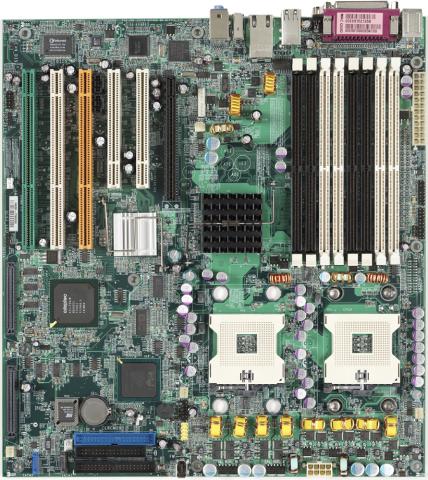 FREMONT, CA, June 28th, 2004 – Applications for the workstation base continue to demand more from the hardware in order to deliver the next level of digital video and graphics. To answer this trend, and to enable highly-enhanced workstation performance, Tyan is introducing the powerful Thunder i7525 (S2676), based on Intel's breakthrough E7525 chipset with PCI Express.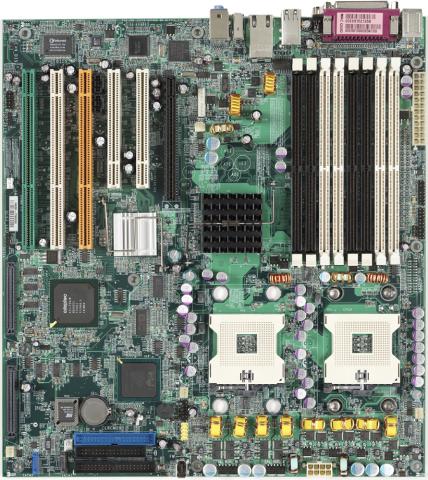 The Thunder i7525 introduces a host of features designed to provide customers with the latest range of workstation system capabilities. Using the incredible power of dual Intel Xeon™ DP processors with 800MHz Front Side Bus (FSB), the Thunder i7525 also has a PCI Express x16 slot to support the newest high-end video cards on the market. For memory performance and the highest level of reliability, the Thunder i7525 includes top-end compatibility with Registered DDR2-400 (PC2-4300) memory with ECC support. PCI-X 133/100MHz expansion slots have also been built right onboard, in addition to legacy 32-bit PCI slots. Other great features include a dual-channel Adaptec® 7902W Ultra320 SCSI controller option, Serial ATA RAID, ADI-based multi-channel audio with SPDIF for near loss-less output, TI 1394a FireWire, and a Broadcom® PCIe-based Gigabit Ethernet LAN port for network connectivity.
"As workstation requirements become more advanced, the design of the hardware must also increase in scope by several degrees," stated Don Clegg, Vice President of Sales and Strategic Programs at Tyan. "The release of the Tyan Thunder i7525 (S2676) represents an evolution in workstation platforms, enabling customers with new processor, memory, and graphics technologies for CAD/CAE, DCC, E&P, EDA, and a wide range of other applications."
The Thunder i7525 (S2676) is sampling now, and will reach initial production levels in early July.