(Auszug aus der Pressemitteilung)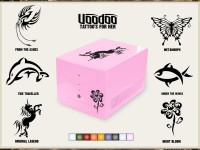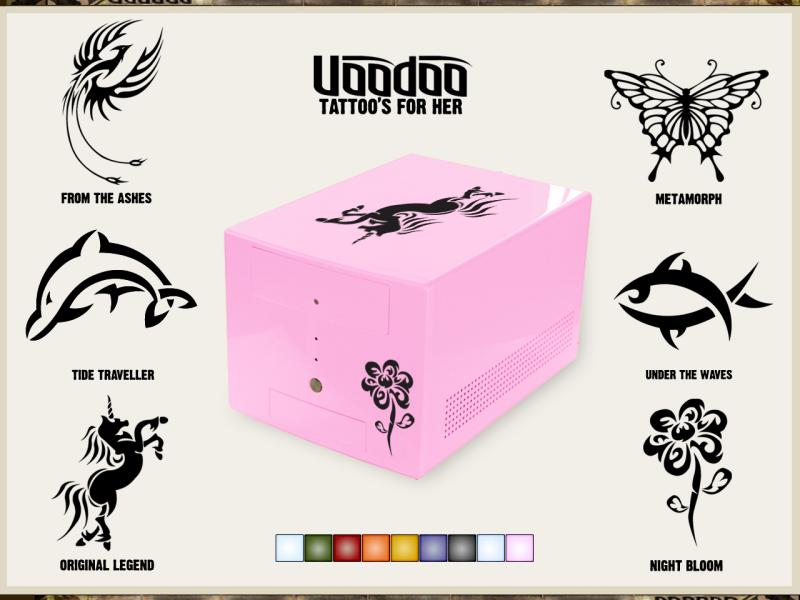 November 15, 2004 – CALGARY, ALBERTA – VoodooPC, a world leader in the design and manufacturing of high-performance personalized computer systems, today announced the launch of the first truly personal, personal computer systems designed for both men and women.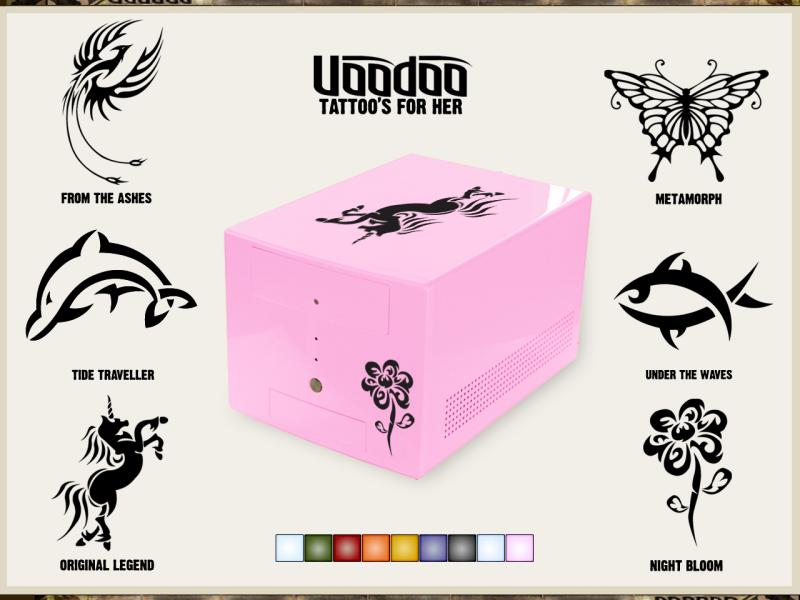 "There has always been demand for personalization on our PCs," said Desmond Brown, VoodooPC "As a pioneer in the high performance PC industry, Voodoo has raised the bar by coming up with various options that cater to both men and women."
The designers at Voodoo hired a renowned tattoo artist to create personal embossed "Voodoo Tattoos" which can be added to any VoodooPC as another level of personalization. Customers may choose from various embossed tattoos, while custom tattoos are also available. Beyond the tattoos the customer may also choose a custom "Allure" paint finish as well to complete their system.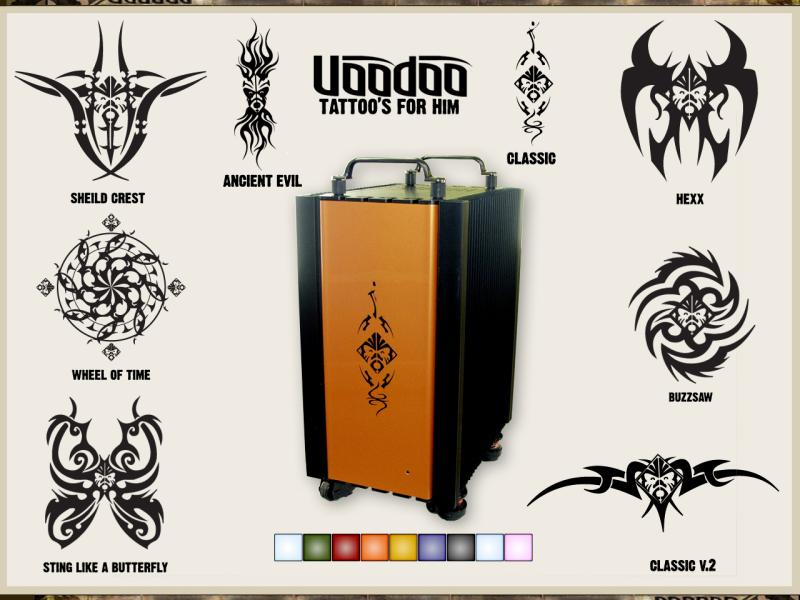 "We take our machines and building techniques very seriously," said Angela Lowe, VoodooPC Assistant Production Manager "Our customers appreciate the level of personalization we offer for their PCs. They are completely one of a kind, and as a result they stand out in a crowd. "
"When I go through a security checkpoint at the airport, people from all over gather around to see my ENVY notebook," said Rahul Sood, president and CTO, VoodooPC. "In this day and age of E-Commerce we believe that full personalization is something that customers should be accustomed to. Rather than buying an off the shelf PC they can now buy something that they can truly call their own."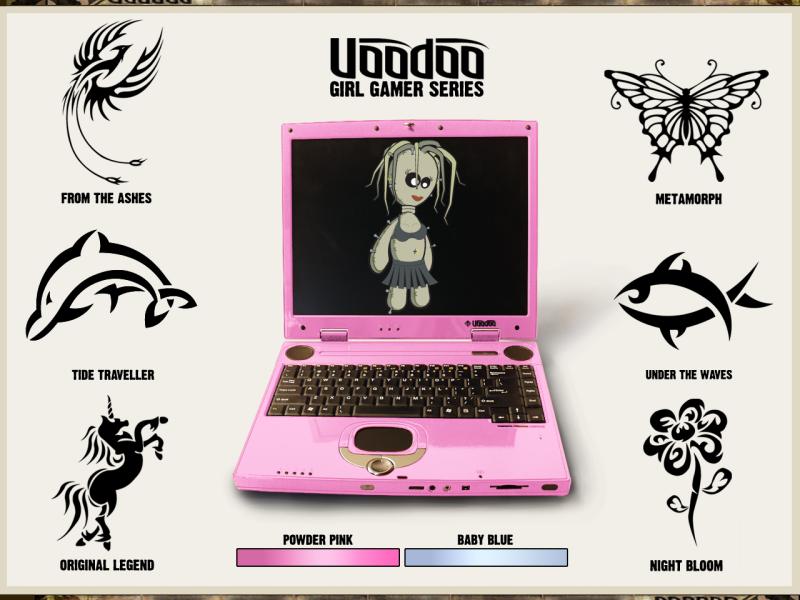 The new line of Voodoo systems offers a full range of AMD Athlon™ 64 processors, delivering a secure, high-performance computing experience to consumers currently used by the top movie, music and gaming artists and producers in the industry.
"AMD is blown away by the innovation and creativity behind VoodooPC's latest line of systems that showcases the versatile power and sophistication of AMD64 technology," said Pat Moorhead, vice president, global marketing, Microprocessor Business Unit, Computation Products Group, AMD. "Just as the new VoodooPC system speaks for itself with the extreme level of personalization, the AMD Athlon 64 processor provides extreme performance for consumers' favorite multimedia applications and digital entertainment."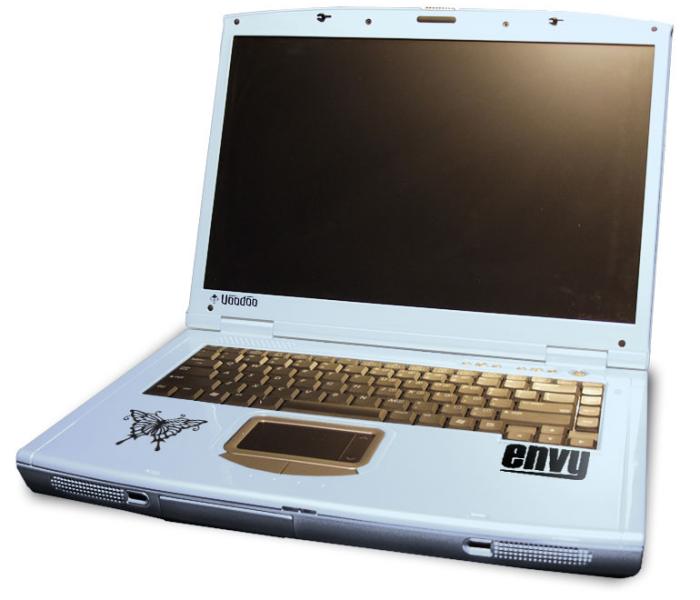 In addition to custom tattoos and Allure paint options, Voodoo is also expanding their high performance line card to include systems with other completely unique features.
Voodoo PCs are available in many different form factors, from tiny "bread boxes", to three pound carbon fiber notebooks, to deadly silent fan-less systems. For more information on Voodoo's new personalization options phone toll free (888)708-6636.