(Auszug aus der Pressemitteilung)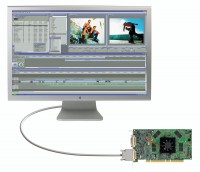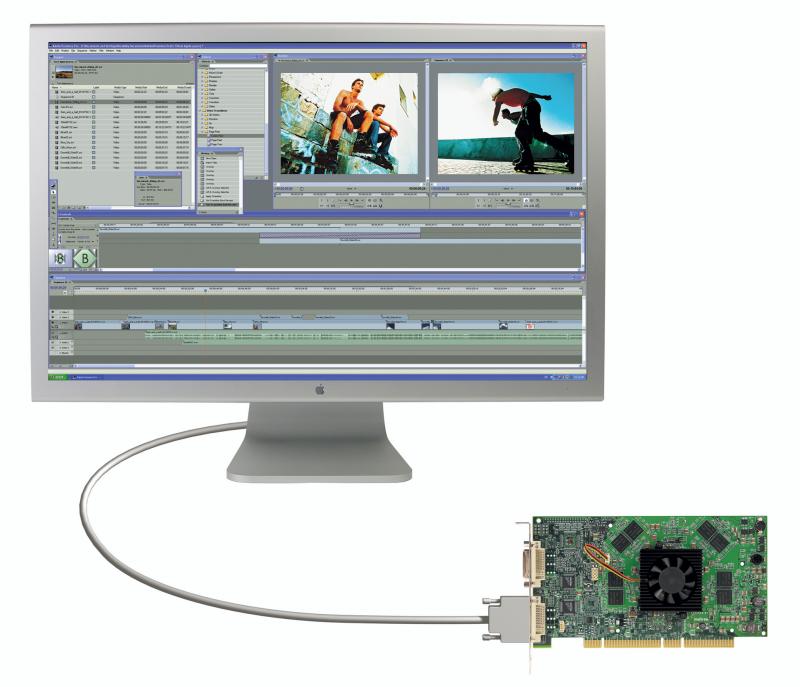 Videoforum, London, January 25th, 2005 – Matrox Graphics Inc., the leading manufacturer of professional graphics solutions, is pleased to announce the Parhelia™ DL256 PCI, a 256MB PCI graphics card designed to power next-generation high-resolution dual link digital flat panels, such as the 30-inch Apple Cinema HD Display™, with resolutions up to 2560 x 1600. Along with this remarkable technology, the Parhelia DL256 PCI graphics card enables users to connect a second VGA display or video monitor for convenient video output and multi-display flexibility as well as providing unique What-You-See-Is-What-You-Get (WYSIWYG) video output plug-ins for a host of popular video editing, compositing and visual effects applications.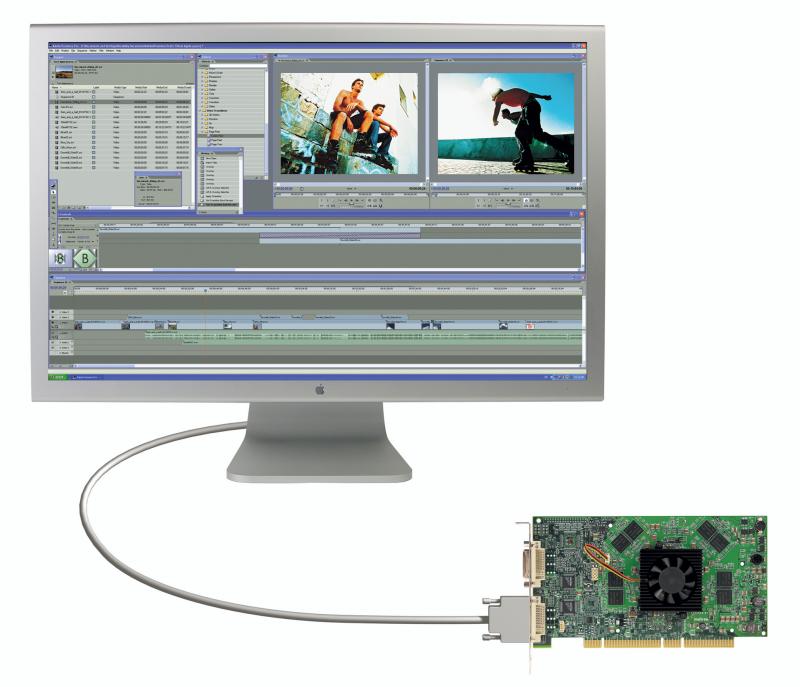 "The Parhelia DL256 PCI graphics card, when used in conjunction with the new Apple Cinema HD Display, provides creative professionals with unprecedented desktop space for viewing, editing and creating detailed graphics and video," says Caroline Injoyan, product manager, Matrox Graphics. "This solution dramatically augments workstation productivity through enhanced desktop real estate and video output support and offers Matrox's renowned digital and analog image quality for amazing results."
The Matrox Parhelia DL256 PCI is a 64-bit, 66 MHz graphics card that's slot compatible with all 32-bit and 64-bit PCI and PCI-X slots. Incorporating dual 400 MHz RAMDACs and dual TMDS transmitters, the Parhelia DL256 PCI enables dual link DVI support for resolutions up to 2560 x 1600 as well as support for an analog VGA display at resolutions up to 2048 x 1536. An included S-video and composite video output cable combines with Matrox's PureVideo Preview technology to provide full screen video playback to an NTSC or PAL video monitor. Bundled software includes the Matrox PowerDesk-HF utility suite, an intuitive and feature rich interface for adjusting board-level and multi-display parameters, and WYSIWYG video output plug-ins for Adobe® Premiere® Pro, Adobe After Effects®, Adobe Photoshop®, Discreet™ Combustion® 3, Discreet 3ds max™ and NewTek LightWave 3D®. The Parhelia DL256 PCI is OpenGL® and Microsoft® DirectX® compliant and ships with display drivers for Microsoft Windows® XP and Windows® 2000.
Pricing and Availability
The Matrox Parhelia DL256 PCI graphics card is available at an ESP of $699 US from authorized resellers and directly from Matrox at http://shopmatrox.com. For more information, please contact Matrox sales at 1-800-361-1408 or insales@matrox.com.