(Auszug aus der Pressemitteilung)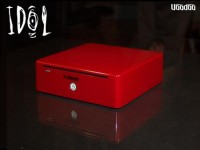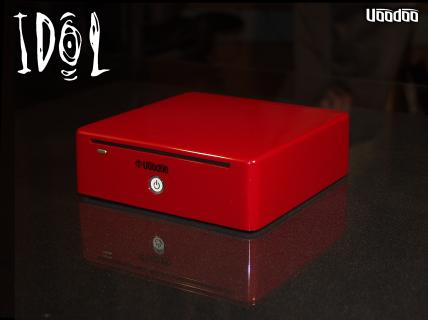 Calgary, Alberta – October 13, 2005 – VoodooPC, a leader in the design and manufacturing of high-performance personalized computer systems, today announced the launch of the Voodoo IDOL Mini PC. Featuring a footprint of 6.5" squared, the Voodoo IDOL is the smallest and fastest full-featured personal computer available.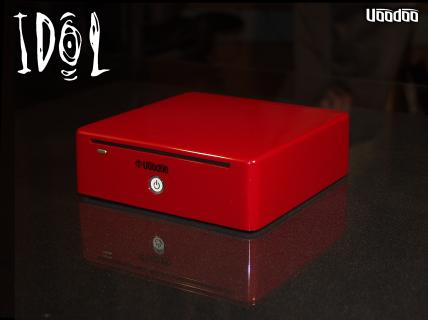 Starting at $899, the Voodoo IDOL features the latest Intel Pentium M notebook processor, allowing near silent cooling without sacrificing performance and a 7200 RPM Hitachi hard drive. In addition, the Voodoo IDOL boasts a DVI Connection, integrated Ethernet card and slot-loaded DVD-Burner. Customers can also select the operating system.
"Voodoo is committed to pushing the limits and continual innovation of our product line, delivering additional functionality and choice to our customers," said Rahul Sood, president and CTO, VoodooPC. "When it comes to selecting a PC, we believe our customers should never have to compromise."
The IDOL is ideal as a secondary PC in the home. Like all Voodoo machines, consumers can choose their color and tattoo to coordinate with their home.
"This flexible machine suits the needs of a variety of users," said Trevor Kells, production team leader, VoodooPC. "Our customers play a critical role in the development of new products and they continue to shape our product line."
VoodooPC is known for building some of the worlds finest computer systems. Voodoo IDOL is the worlds smallest and most powerful PC.