(Auszug aus der Pressemitteilung)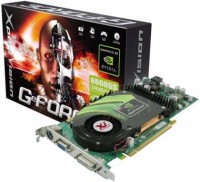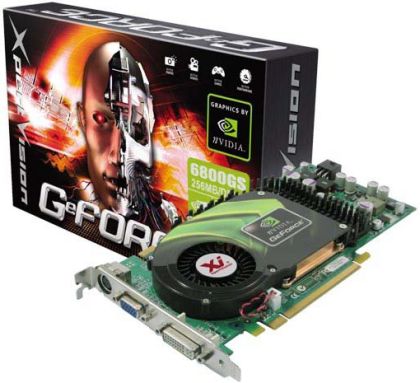 November 29 2005 – Today, XpertVision GmbH announces a new GeForce 6series, GeForce 6800GS. XpertVision GeForce 6800GS is build to supercharge PC performance and features groundbreaking technology innovations as support Microsoft Direct

9.0 Shader Model 3.0 and also made for screaming frame rates on next-generation games. Therefore, XpertVision GeForce 6800GS is able to deliver powerful, elegant graphics in unparalleled worlds of visual effects for the ultimate PC experience.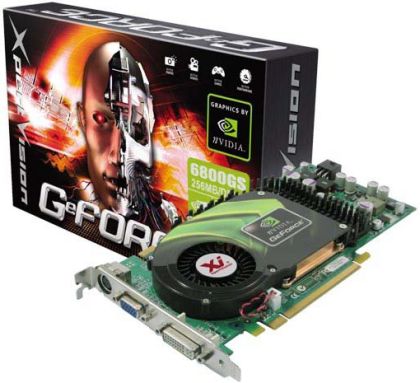 XpertVision GeForce 6800GS is equipped with 256MB/256bit GDDR3 memory and is based on a new
graphics core named NV42 that is built using an 110nm process. As its name implies, the GeForce 6800
GS is a new addition to the GeForce 6 Series. Same with other GeForce 6series, XpertVision GeForce
6800 GS has full support for NVIDIA's Power of 3: Shader Model 3.0 features, including the Vertex
Texture Fetch (VTF) capability and also has support for 64-bit floating point texture filtering for high
dynamic-range (HDR) lighting effects and SLI (Scalable Link Interface) for higher-performance,
dual-board graphics support. According to the ability of high Core speed 425 MHz and memory speed
1.0GMz, XpertVision GeForce 6800 GS can provide extraordinary performance with a midrange price,
which is positioning 6800GS as a chief at the mainstream performance segment.
Specifications
Bus interface: PCI Express
Memory Interface: 256 bit
CCLK/MCLK: 425MHz / 1GHz
RAMDACs: 400 MHz
High-Speed GDDR3 Memory Interface
Revolutionary Superscalar Architecture
CineFX 3.0 Engine
NVIDIA PureVideo Technology
UltraShadow II Technology
64-Bit Floating Point Texture Filtering and Blending
Intellisample 3.0 Technology
NVIDIA® ForceWare™ Unified Driver Architecture (UDA)
NVIDIA® nView® Multi-Display Technology
Digital Vibrance Control 3.0 Technology
NVIDIA SLI Technology
Microsoft® DirectX® 9.0 Optimizations and Support
OpenGL® 2.0 Optimizations and Support
Microsoft® DirectX® 9.0 Shader Model 3.0 Support