(Auszug aus der Pressemitteilung)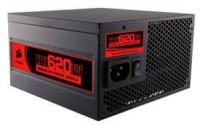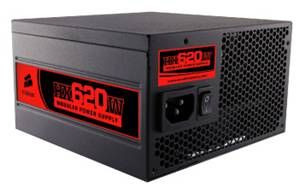 Fremont, CA (August 1, 2006) – Corsair® Memory, the worldwide leader in design and manufacture of high performance memory and cooling solutions, today announced the introduction of the Corsair HX Series power supply product line. The HX Series modular power supplies mark a new exciting first for Corsair. As the latest entrant into the power supply industry, Corsair's best in class, high performance, ultra-efficient power supplies are expected to set new performance expectations for modular power supply solutions.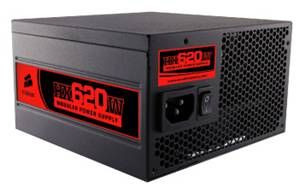 With the same legendary focus on performance and reliability that has produced countless award-winning products, Corsair has engineered the HX Series power supplies to stand up to the demands of the most robust PC systems. The HX Series is the ideal power supply for high performance PCs and gaming systems, audio/video workstations, and file servers.
Corsair's HX Series feature an enhanced modular cable solution, offering flexible cables for superior cable routing. The modular design eliminates cable clusters and optimizes the airflow inside the computer case to help keep the system cool. Available in 620Watt and 520Watt models, the HX Series efficiently delivers continuous fully rated output with solid triple +12V rails for a combined maximum output rating of 50Amp (40Amp on 520Watt) even at 50ºC ambient temperature. These output ratings exceed the requirements for even the most power hungry computers. Additionally, the HX620W and HX520W models offer native support for dual graphics card configurations and include two PCI-Express cables. The HX Series has been thoroughly tested and is compatible with today's NVIDIA's SLI and ATI's Crossfire solutions.

The HX Series provides 80%+ high efficiency and Active Power Factor Correction (PFC), ensuring the PSU generates minimal heat during operation using less electricity. In addition, the high quality thermally controlled double ball-bearing 120mm fan delivers excellent air flow with whisper quiet operation.
"Corsair has engineered a power supply that appeals to both enthusiasts as well as performance seekers who desire optimum performance, reliability and modular flexibility," commented Don Lieberman, Chief Technology Officer at Corsair Memory. "During the development cycle, we carefully designed the HX power supplies to ensure our final product provided maximum performance with all the features demanded by enthusiasts," continued Lieberman.
The CMPSU-620HX (620Watt) and CMPSU-520HX (520Watt) are available immediately through Corsair's authorized distributors, resellers, retailers and e-tailers. Corsair's power supplies are backed by a 5 year warranty and complete customer support via telephone, email, forum (www.askthepowerguy.com) and the TechSupport Xpress troubleshooting guide. For more information on these Corsair HX modular power supplies, please visit this website.