(Auszug aus der Pressemitteilung)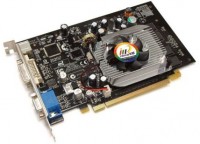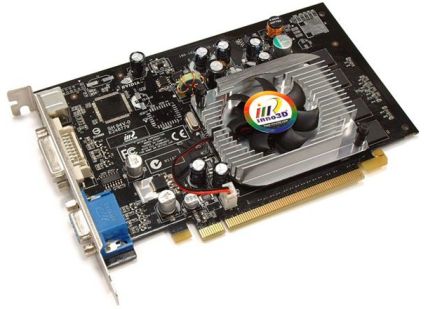 Hong Kong 30th August 2006 – InnoVISION Multimedia Limited presents the Inno3D GeForce 7100GS supporting 512MB with DDR2 speed. It is built with NVIDIA TurboCache technology that shares the capacity and bandwidth dedicated video memory which is turbocharged for performance and increases total graphics memory.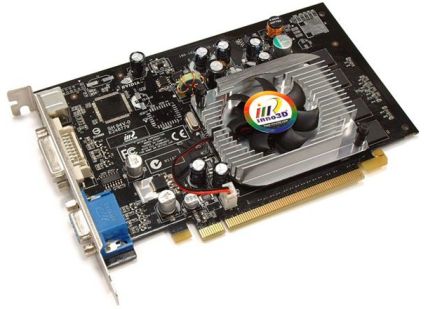 Inno3D GeForce 7100GS Specifications: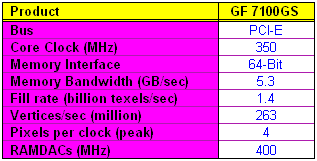 The Inno3D GeForceä 7100GS is built with NVIDIA PureVideo technology which is the combination of high-definition video processors and decoder software that delivers unprecedented picture clarity, smooth video, accurate colour and precise image scaling for all video content. With minimal CPU usage 7100GS is the best way to turn your PC into a high-end home entertainment theater. Further more NVIDIA PureVideo technology delivers high-quality VMR pipeline for best-in-class video for Windows Vista.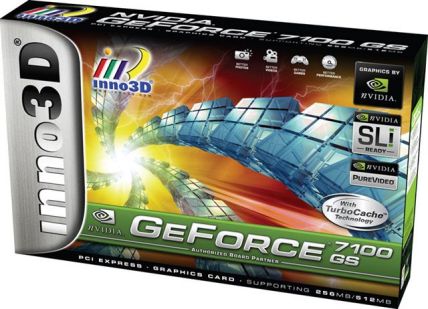 The Inno3D GeForce 7100GS is ready for NVIDIA SLI technology with up to 2x the speed of a single GPU that dramatically doubles the performance on today's hottest games. With 3DMark06 testing you can see a significant acceleration whilst running SLI technology.

It is the most affordable way to exceed your imagination with today's technology. So upgrade your system and experience the difference with Inno3D GeForce 7100GS that is built with the entire features of NVIDIA 7 series and ready for Windows Vista.