(Auszug aus der Pressemitteilung)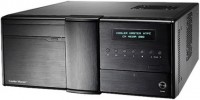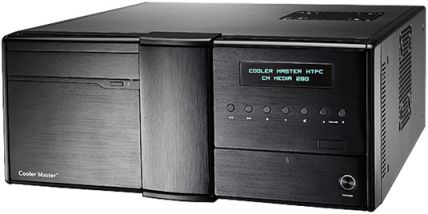 The wait for a Power HTPC is finally over, introducing the new CM Media 280, with its roomy interior capable of supporting NVIDIA SLI / ATI Crossfire Configuration and capacity to hold up to five HDDs. It is also compatible with RAID configuration. The spacious dimensions allow you to have full-length cards, including the NVIDIA G80 SLI. With its hair-line high-quality aluminum appearance, it will be the highlight of your home entertainment system.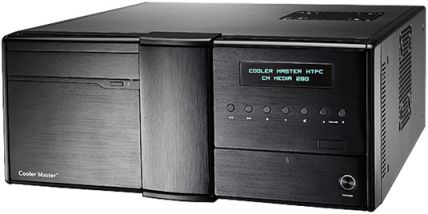 The most unique mechanical design on CM Media 280 is the two front bezels of the case. They can be removed easily to convert from a desktop to a tower case. You have the freedom to choose which style fits your needs and is best suited for your lifestyle. The thick aluminum plates include VFD and hot key module, which are automatically configured with XP?s built-in drivers and it?s Microsoft Window Vista Ready! This elegant power HTPC will enrich your life, now it?s your time to experience the true meaning of home theater.
| | | |
| --- | --- | --- |
| Pedestal / Desktop convertible. The two front bezels of the case can also be removed easily | Removable HDD cage for Easy Installation, without removing all the optical and hard drive bays. | One Soft-Closing and Dual Hidden Optical 5.25? Drive Bay Front I/O Panel and LED Power Button |