(Auszug aus der Pressemitteilung)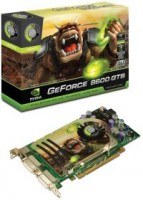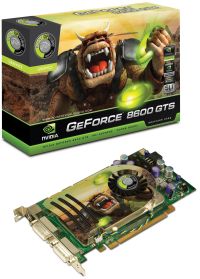 Eindhoven – 17th April 2007 – POINT OF VIEW, well known for its range of nVidia based Graphics cards, is launching today the GeForce 8600 GTS, 8600 GT & 8500GT Graphics Cards. These Point of View cards are the latest expansion of the of the most powerful Graphics Cards ever released; the GeForce 8 Series.
It's time to step into the next generation of visual graphics.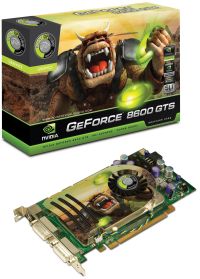 As all graphics cards in the GeForce 8 family, the 8600 GTS, 8600 GT & 8500 GT have a full support for Shader Model 4.0. Expect only the highest detail of graphics with this new range of graphics cards. These cards support DirectX 9.0 as well as the next-generation DirectX 10. The NVIDIA Quantum Effects™ Special Effects such as smoke, fire, water & explosions will literally blow you away!
Jaggies? We've just officially removed that word from our dictionaries. Push the realism to the limit and get ready to boost up those frame rates with maximum detail!
Furthermore you'll be able to experience all the visual features of Windows Vista such as Windows sidebar, transparent windows, taskbar live preview and flip windows.
Experience a faster desktop response and higher efficiency.
Graphics Features
NVIDIA® unified architecture revolutionizes PC graphics performance through unprecedented processing power and efficiency
World's first DirectX 10 GPU delivers unparalleled levels of graphics realism and film-quality effects
NVIDIA Lumenex™ engine delivers incredible image quality, floating point accuracy, and fast frame rates
NVIDIA Quantum Effects™ technology enables a new level of physics effects to be simulated and rendered on the GPU
PureVideo HD™ technology delivers hardware acceleration, post-processing, HDCP and HDMI circuitry directly on the GPU
The GEFORCE 8600 GTS has 256 DDR3 Memory running on a stunning 2000 MHz and a core clock of 675 MHz. The GEFORCE 8600 GT has also 256 DDR3 Memory but is running on 1400MHz and a 540MHz core. Finally, last but not least, the GEFORCE 8500 GT has 256MB DDR2 running on 800Mhz and a 450Mhz core.
If you haven't had the opportunity to get into the DX10 thingy yet, this is your chance! These semi-high-end graphics cards not only offer great performance, they're very reasonable priced! We've come a long way baby, and now is the time for some REAL gaming!
These cards are available from today, please look at our website for a sales point in your country.