(Auszug aus der Pressemitteilung)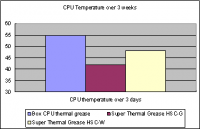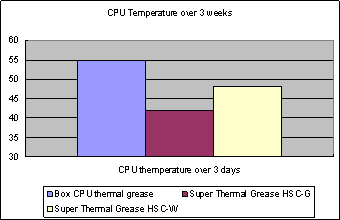 Newsletter May 2, 2007 – Have you ever thought about the difference between a superior thermal grease and an inferior one? Do you know how much cooling efficiency a superior thermal grease improves? Any cooler can't operate efficiently without suitable thermal grease! Zaward's Super high thermal grease HSC-W/ HSC-G contain metallic silver particles to boost immediate conductivity; operating temperature of -50C ~ 170C is suitable for all kinds of coolers; no concern of bleeding and evaporation issues, ensuring your P.C stability and safety , and guarantee durability for 10 years! Offering selection for users, HSC-W for middle-end market and HSC-G for high-end market. Just by applying a paint-thin layer of Zaward's Super thermal grease to fill the invisible gaps on the surface of cooler base to enhance thermal efficiency, cooling down minimal 4 to 6 degree in comparison with other thermal greases in the market. Bonus scrapper is convenient to apply grease without getting your hand dirty. Less is definitely more, a paint-thin layer of Zaward's thermal grease is all you need!
Product Features
Metallic silver particles materials.
Operating Temperature of -50C~170C
No bleeding and evaporation
Durability for 10 years.
Bonus scrapper is convenient to apply grease on and without getting your hand dirts!
Applicable to all kinds of coolers.