(Auszug aus der Pressemitteilung)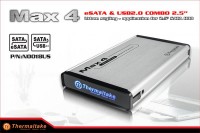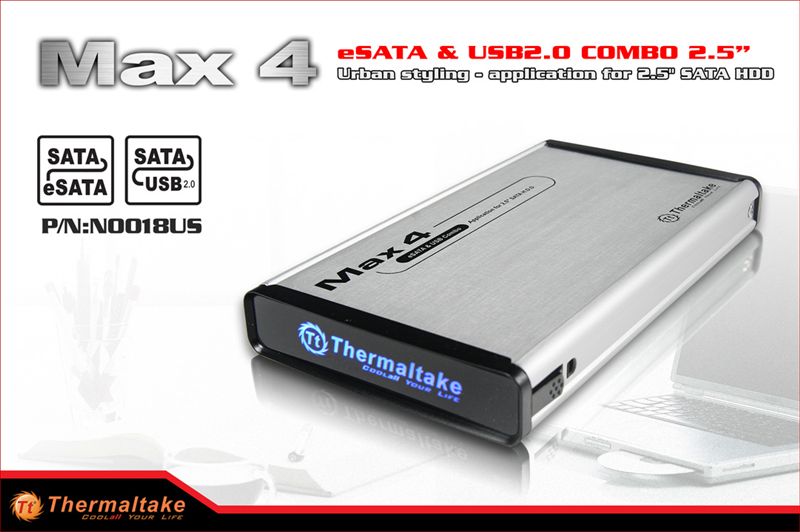 May, 2007 – Hard drive external enclosure has become an indispensable part of everyday life. In order to retain functionality and ease of use of enclosures while integrating the next generation high-speed connectivity standard, Thermaltake is launching Max4 2.5" eSATA & USB2.0 interface external enclosure.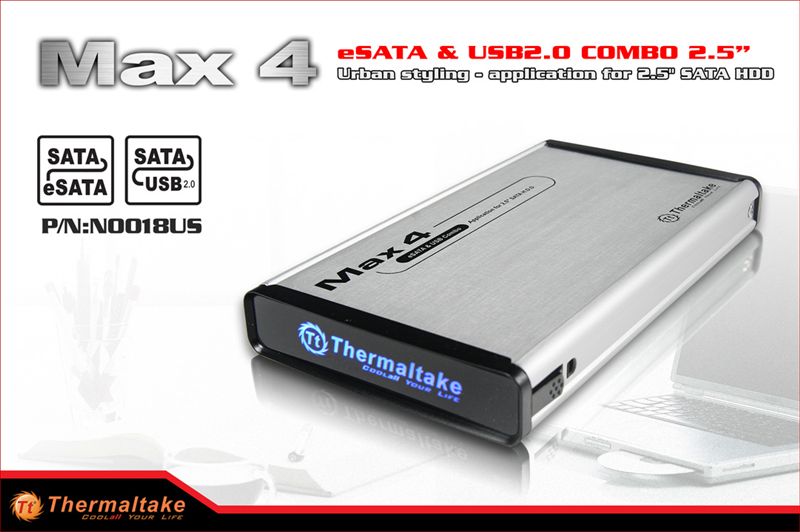 Max4 2.5" eSATA & USB2.0 enclosure fully complies with the eSATA standard capable of delivery up to 3.0Gbps of bandwidth for ultra-fast data transfer. Included reinforced eSATA cable further strengthens its ability to guard against EMI (Electromagnetic Interference) and ESD (Electrostatic Discharge). The result is more reliable and fault-less data transfer and any given condition.
Brushed aluminum body improves thermal dissipation efficiency without the need for additional fan. Proprietary hard drive install and removal mechanism makes it extremely user friendly. LED status light conveniently located in the front further enhances the overall elegance of Max4 external enclosure.
Lightweight (only 118g) and compact design combination allows users to carry Max4 enclosure to anywhere they go effortlessly. AC Adapter, USB Cable, eSATA Cable and eSATA PCI adapter bracket all comes standard.