(Auszug aus der Pressemitteilung)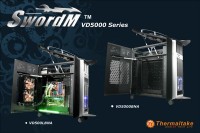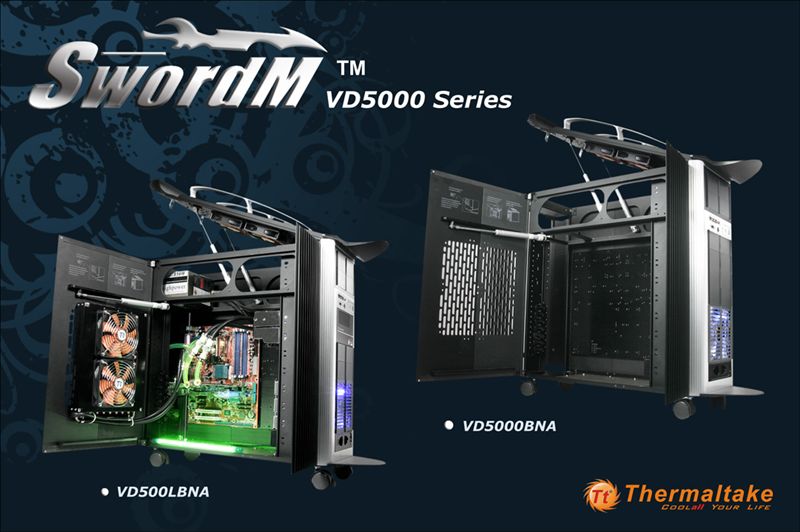 Hand-made premium luxury chassis, SwordM
(Excerpt from press release)
June, 2007 – With the continuously improving living quality and technological developments today, there shouldn't be any limits or boundaries on the things in our everyday lives anymore. Diversified functions and elegant styles should have been the core elements of all the top-class products. With such concept in mind; Thermaltake Technology, being the best player in the industry, is introducing the all new hand-made premium luxury chassis, "SwordM".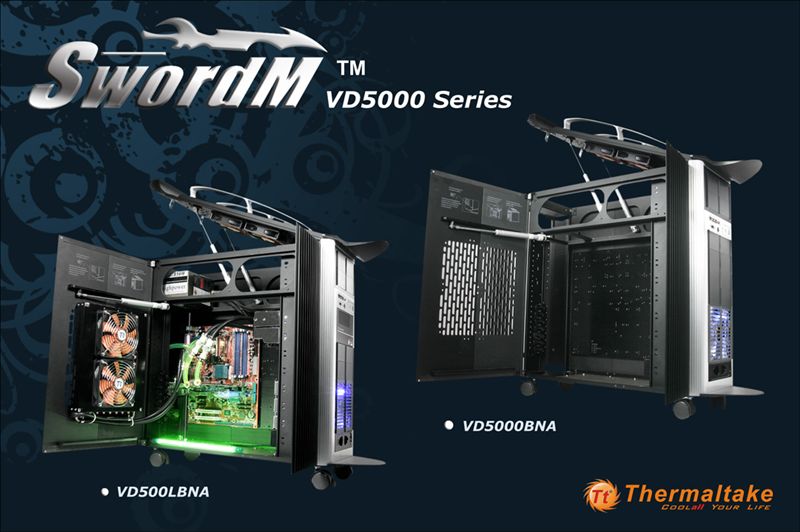 The Swordsman (SwordM) is a combination of precise engineering and aesthetic original design. The parts, although created by automated equipment, are manually modified and fine tuned for final assembly. Because of the hand crafted quality of the chassis, it is only available for limited ownership. The introduction of SwordM is the beginning of a new era for PC industry; this also provides users a whole new experience in using computer.
The SwordM has a complex yet luxurious design with simplicity. The installation of 5.25" drives, motherboards, power supplies and all other components is designed from the users' perspective with the most convenience and best expansibility. Emphasizing on the tool-less design, all internal parts and structure can be easily assembled. The innovative open back panel design increases space, making room for better ventilation or for liquid cooling system components. Another thoughtful design is the shutter in the rear, which conceals all cables and water hoses giving it the function to preserve the artistry that is in the case.
For thermal considerations, the top panel of the SwordM opens with hydraulic rods that increases the airflow and decreases the internal temperature. The side panel of the chassis also employed hydraulic rod for convenient access and better cooling efficiency.
The SwordM can equip up to twelve 12cm fans, along with the fully aluminum constructed body, it can act as a giant heat-sink which delivers superb cooling efficiency that can be further enhanced by extra air cooling or liquid cooling systems.
Except for the most important cooling performance, small details of SwordM have also been designed with careful considerations. Such as the roof handle and wheels for portability, the top and side panel utilize hydraulic rod for effortless assembly, and the built in USB ports, HD Audio, eSATA and IEEE1394 connectors. A Thermaltake exclusive 7" expansion slot is also designed to allow the optional upgrades of retractable 7" touch screen LCD monitor with double screen effects.
The SwordM was named after ancient swordsman and the shape was inspired by the speed and smoothness of skateboarding. By combining elements from modern and ancient times, the chassis reveals a new character into the world of PC enthusiasts.