(Auszug aus der Pressemitteilung)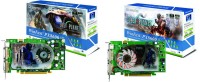 Leadtek First to Bundle PX8600 GTS & PX8600 GT with Lost Planet: Extreme Condition
(Excerpt from press release)
Taipei, Taiwan, June 29th, 2007 – Leadtek Research Inc., known globally for extreme visual graphics technology development, has pleasure in announcing the exclusive collaboration between its WinFast® series PX8600 GTS TDH and 8600 GT TDH with the hottest game around today, "Lost Planet™ – Extreme Condition" that will shortly be available to gaming enthusiasts in the Asian market.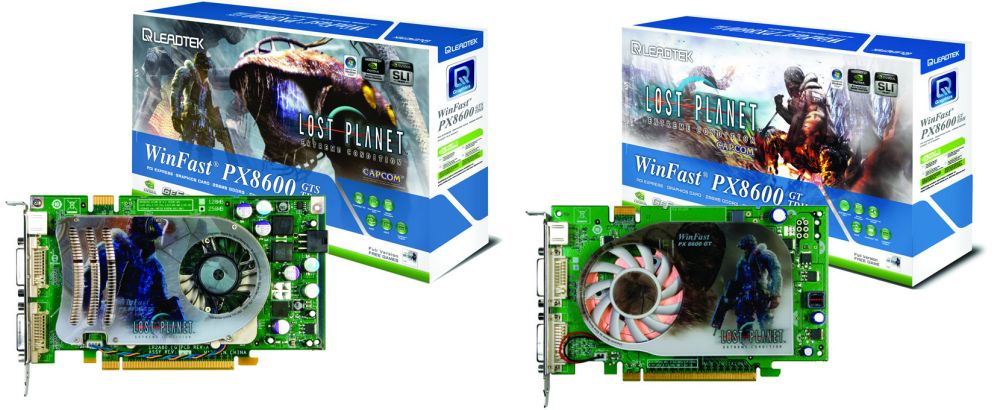 Since the first launch on the XBox360™ last year by Capcom, sales of "Lost Planet™: Extreme Condition" has amounted to more than 1 million of packaged sets all over the world. To continue this success story, the brand-new PC version has been developed and set up with the graphics card manufacturer "Leadtek" – the first company to get authorization for bundling WinFast PX8600 GTS TDH and 8600 GT TDH series on the APEC market.
"Lost Planet™: Extreme Condition, a game with a fast-paced third-person shooter and with all the depth, intrigue and intensity of a science fiction was engineered by the brilliant creators of the critically acclaimed Onimusha and Devil May Cry series.
First introduced with the full support of Microsoft® DirectX® 10 to deliver unparalleled levels of graphics realism and film-quality effects, it processes vast snow-covered environments such as snowstorms, arctic winds, and towering mountains of ice and bringing to life the physical environment for an incredible and ultra-realistic experience.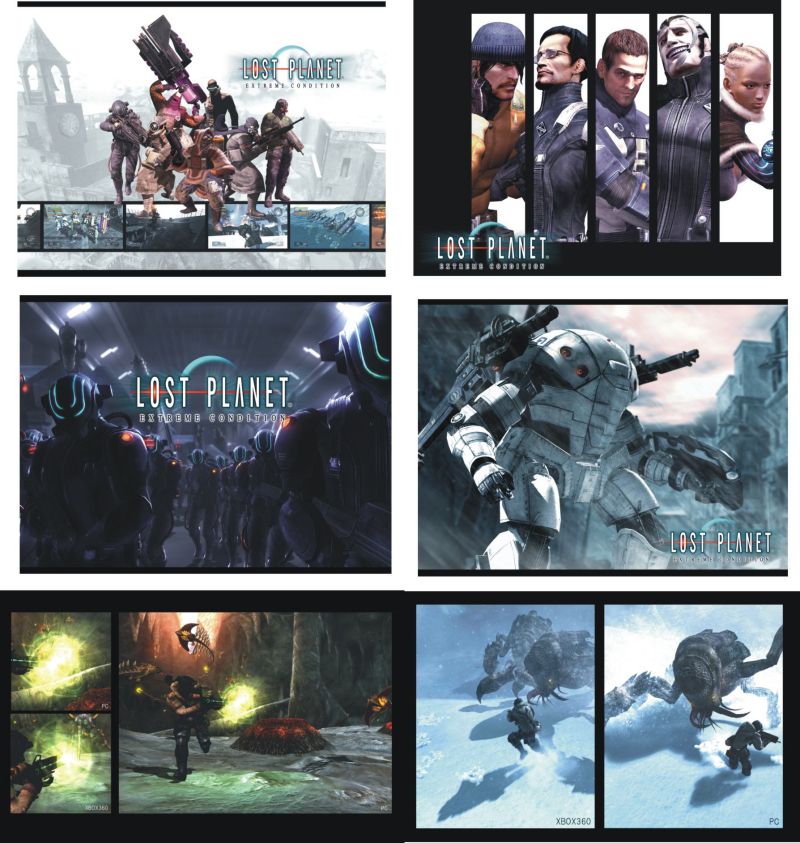 Moreover, taking full advantage of DirectX® 10, the new PC version of "Lost Planet™: Extreme Condition" presents special effects such as bullet scars in the snow with splendid image quality and unprecedented levels of picture clarity, accurate color, smooth shadow and attractive visual highlights.
Powered by NVIDIA® GeForce® 8600 GTS and 8600 GT graphics processing units, WinFast PX8600 GTS and PX8600 GT come with 256MB 128bit memory enabling rapid frame rates in performance.
In addition, built for Windows Vista™, WinFast the PX8600 GTS and PX8600 GT ensure the best possible performance when running the Windows Vista 3D graphical user interface.
At the same time, with a revolutionary unified architecture, the fully-unified shader core dynamically allocates processing power to geometry, vertex, physics, or pixel shading operations, redefining a great deal of gaming performance of prior generation graphics processing units (GPUs) for WinFast PX8600 GTS and PX8600 GT series.
Get ready to experience the top hot game "Lost Planet™: Extreme Condition." Reach out for Leadtek WinFast PX8600 GTS and PX8600 GT series.
Specifications: