(Auszug aus der Pressemitteilung)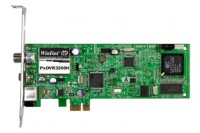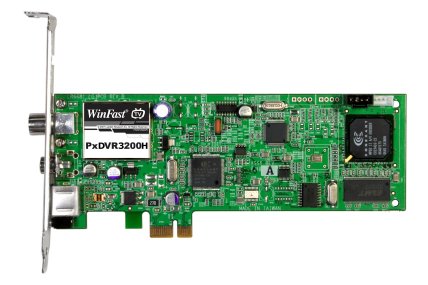 Taipei, Taiwan, September 5th, 2007 – Leadtek Research Inc., a world leader in the manufacture of multimedia products, takes pride in announcing its latest hybrid TV capture card—WinFast® PxDVR3200 H with the 'up to the minute' PCI Express interface. With a combination of the very latest technology and hardware interface WinFast® PxDVR3200 H has been born to please all users with a stunning visual experience.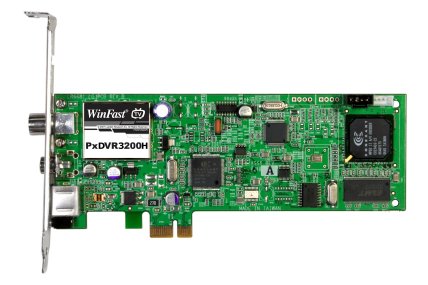 As a cutting-edge high performance hybrid TV card, WinFast® PxDVR3200 H adopts Conexant chipset to support both DVB-T and analog TV, DVB-T, FM radio and full screen stereo/SAP with HDTV/AC3 support. What's more, users can now freely choose the format from MPEG-4/2/1/WMV/VCD/DVD/SVCD for superlative recording effects and with MPEG-2 hardware record TV shows with lower CPU usage. At the same time they're able to watch TV and use other PC functions.
Powered up with the exclusive WinFast® PVR2, all useful functions, like DirectBurn, Time Shifting, Scheduled Power-up, Power on/off by Remote, and Twin View, are simplified and put into a two-layer menu with the most user friendly interface. And not to forget WinFast's all-in-one I/R sensor remote control for the most comfy laid back viewing ever. You don't even have to get off the sofa to switch the PC screen on or off. Apart from viewing TV in style and comfort there's also the bundled Ulead® VideoStudio™ 10SE software for editing personal film with special effects.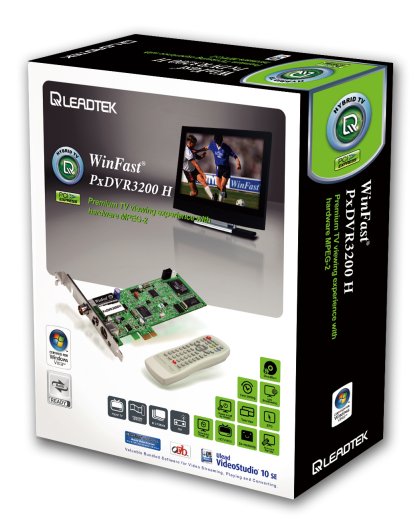 The value added WinFast® Mobile Video Express (WinFast® MoViE) pack comprises a 3D Album, iPod & PSP Video Converter. The magic of the 3D album creator function allows the user to freely create a personal 3D album. Using the Orb application for streaming music videos a a personal 3D Album can be viewed on any internet-connected device such as a mobile phone, PDA, laptop or any other computer. No need to imagine carrying and watch TV/video on iPod and PSP anytime and everywhere! You can actually reach out and do it with this fabulous new hybrid TV capture card—WinFast® PxDVR3200 H!