(Auszug aus der Pressemitteilung)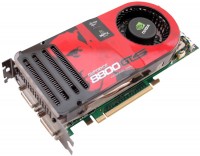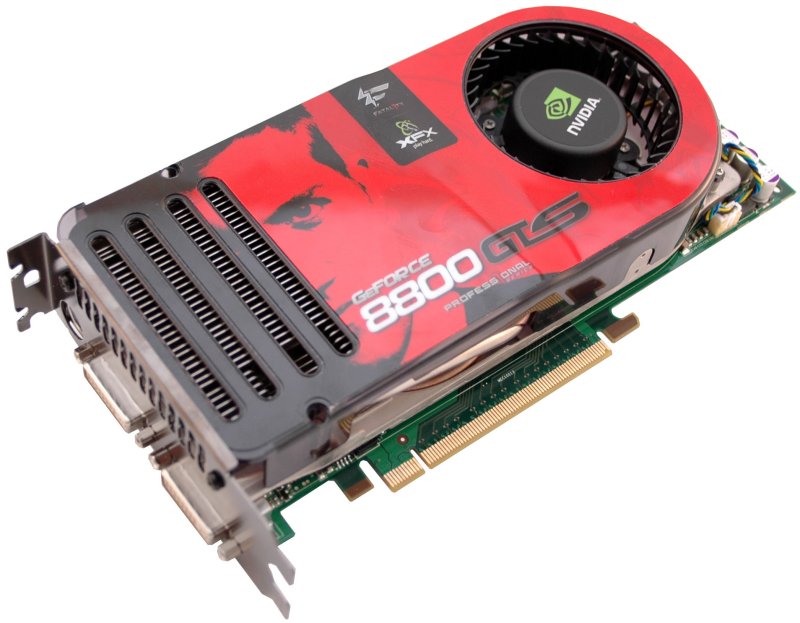 Ontario, CA, Sept. 17, 2007 – For the gamer who demands the finest in speed and performance, XFX debuts the Ferrari of its graphics card line-up: The 8800 GTS Fatal1ty graphics card.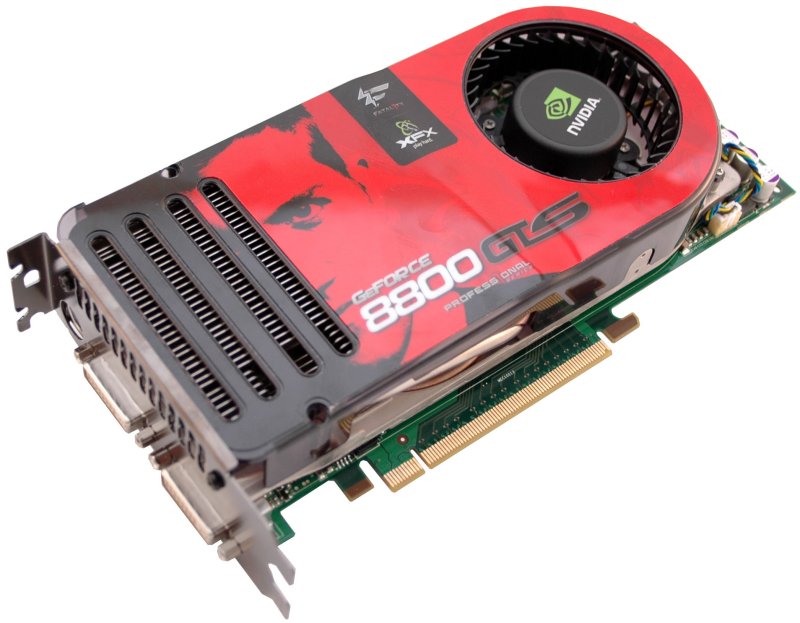 This 8800 GTS allows gamers to redline their gaming experience with a clock speed well ahead of both the Extreme and XXX editions available from XFX, and 30% better performance than the standard 8800 GTS 320MB.
XFX anticipates high demand for this card and urges enthusiasts to get theirs now, because, like this card's speed, they're going to go fast. All 8800 GTS Fatal1ty graphics cards are HDTV-, SLI-, HDCP- and RoHS-ready, giving users world-class TV-out functionality and DirectX 10 performance capabilities. The cards also offer significantly enhanced scalability on more than 60 of the top PC games, and 320MB of unbelievable DDR3 power. Dual Dual-Link DVI enables the 8800 GTS to drive the industry's largest and highest resolution flat panel displays, supporting digital output of up to 2560X1600 on not one—but two—displays.
Rare speed. Rare card. Roarin' to go.
About Johnathan "Fatal1ty" Wendel
Johnathan "Fatal1ty" Wendel became the world's first full time professional video gamer in October 1999, when he placed third at the CPL's Frag3 tournament. Two weeks later he was invited to represent the USA in an international tournament in Stockholm, where he went undefeated with a perfect performance, winning all 18 maps and losing none. He has continued to dominate competitions all over the world, competing on six continents during his six-year professional career.
Winning the 2005 CPL World Tour Finals in New York city secured his twelfth Major Championship and tenth world title, accomplished while competing in five different games—an unprecedented achievement. His New York City victory earned him $150,000 and brought his 2005 total winnings to $231,000. During his competitive gaming career Fatal1ty has placed first in 65 percent of all the competitions he has entered and the top three in 90 percent of them.
Johnathan has joined forces with DirecTV's Championship Gaming Series as exclusive commentator, global spokesperson and advisor to help take video gaming to the next level.