(Auszug aus der Pressemitteilung)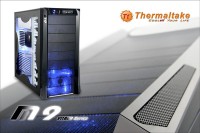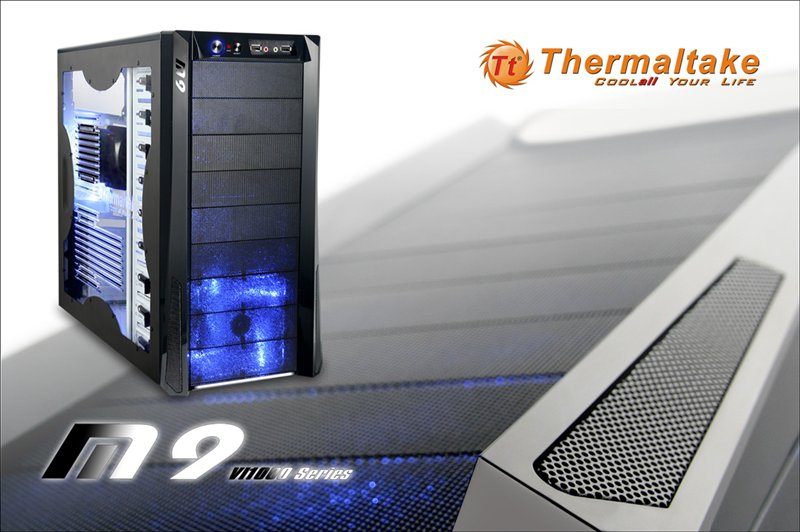 October, 2007 – In the computer chassis industry, no one does it better than Thermaltake. Thermaltake's innovative and creative chassis design has received compliment from everyone. Today, Thermaltake has once again developed a wonderful computer chassis, M9. Combining functionality and style, M9 offers user endless freedom with funs.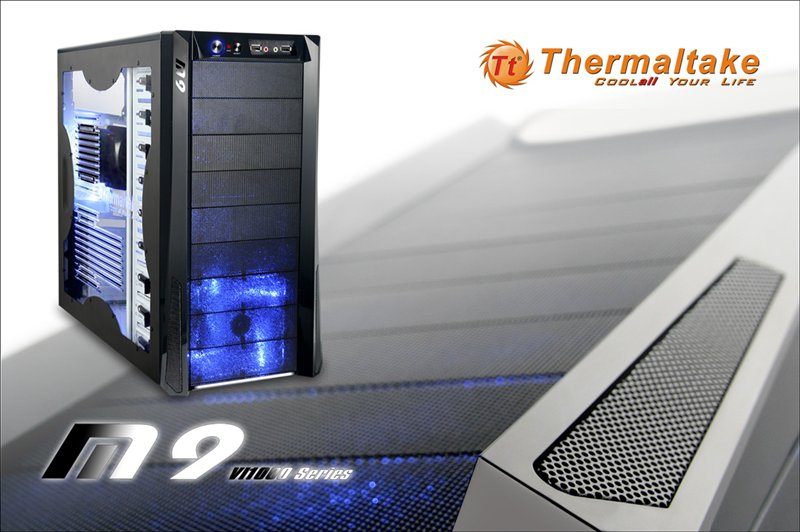 When users glance at M9, they will be stunned by its glossy finished, metal meshed styling. Not only that, its unique design also managed excellent thermal performance. The metal meshed front panel keeps great ventilation flow through its entire body, with the help of two 12cm fans and air guide. In addition, there are side windowed version as well that allows up to four 12cm fans to be installed for better ventilation.
The internal HDD cage is another great feature of the chassis, it can move freely and install anywhere from top to down as user wish. Therefore user can better organize their key components. The all around tool-free design as Thermaltake always promised, reduced user's installation time.
With its unique design, superb thermal management, spacious compartment, and stylish design finishes, Thermaltake has once again released a superb and fascinating chassis, M9.