(Auszug aus der Pressemitteilung)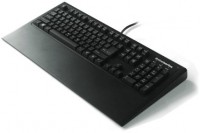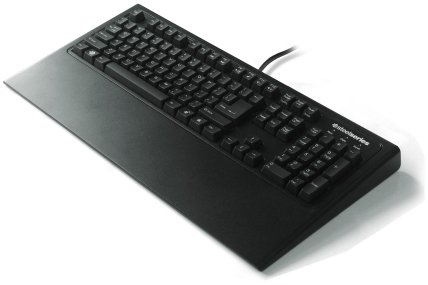 Copenhagen, Denmark – November 13th, 2007 – SteelSeries, a leading manufacturer of innovative professional gaming gear, today announced the debut of the new 7G keyboard, the latest addition to the company's growing portfolio of gaming peripherals. The SteelSeries 7G is a professional gaming keyboard aimed exclusively at professional and competitive gamers.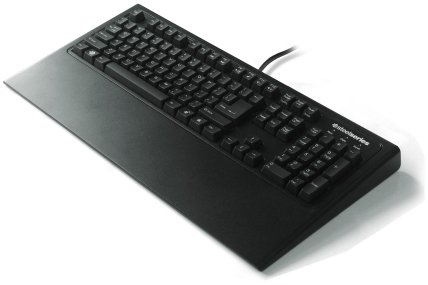 The SteelSeries 7G sets a new industry standard for gaming keyboards by allowing users to perform a new level of detailed and advanced key combinations. By utilizing the most powerful PS/2 buffer-system ever created for a gaming keyboard, the 7G redefines "anti-ghosting" by supporting as many simultaneous key press commands as there are keys on the keyboard. The keyboard features both PS/2 and USB connectors.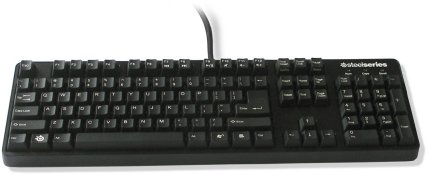 The combination of the powerful PS/2 buffer-system and 18K gold-plated mechanical switches, means that the SteelSeries 7G offers more Actions-Per-Minute than any other keyboard in the world. The keyboard was built specifically to offer gaming grade response times as well as an unmatched durability with a switch lifetime of 50 million operations.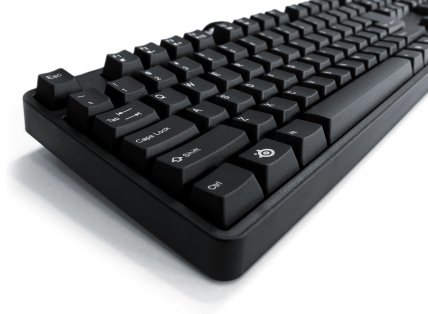 The SteelSeries 7G keyboard is equipped with audio ports for headphone-out and microphone-in and features two port USB hub. In addition, the keyboard offers essential gaming features such as the compact SteelSeries Media Controls, which allows the user quick access to volume, mute and other audio controls.
"Somewhere the industry took a wrong turn when it came to gaming peripherals. It became more important to add colorful lighting and features that have no impact on professional gaming, than to create high quality products, " says Tino Soelberg, Head of R&D for SteelSeries. "With the 7G keyboard, SteelSeries is following our company line of no-BS / no-nonsense, and to deliver a product that does what it's supposed to do – help players perform better and faster in-game".
"SteelSeries 7G was designed for players competing in the traditional eSports platforms, such as Counter-Strike, Warcraft III:TFT, World of Warcraft and many others," says Jonas "Johnny R" Bollack, SteelSeries development team. "A keyboard has to help the player communicate with his computer by being responsive, durable, reliable and comfortable to use. SteelSeries 7G does just that."
All keys are operated at 60g, with a travel time of roughly 50% compared to standard keyboards, making the SteelSeries 7G ideal for long gaming sessions. The mechanical tactile system is ergonomically designed to ensure ease-of-use, and the no-click switches makes the SteelSeries 7G both comfortable and pleasant to use.
The new SteelSeries 7G will be released in early December at an MRSP of $149.99 USD.