(Auszug aus der Pressemitteilung)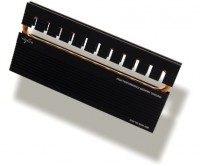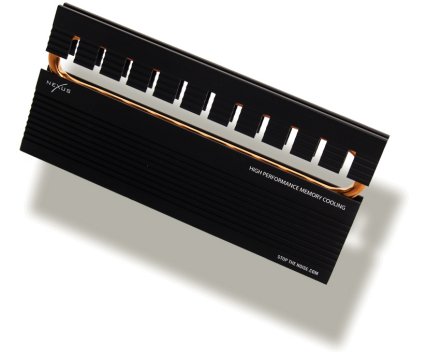 More then 7 years ago Nexus introduced a patented heat spreader cooler for PC memory modules. At first just in aluminum, but later on also in copper and even in copper with a nickel or gold plating. Many memory module makers adopted this cooler and it soon became the industry standard for high-end memory modules.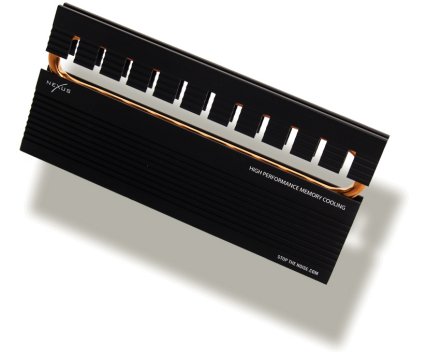 Now Nexus strives to set another new standard with the launch of a new series of memory cooler with integrated heat pipes: the HXR-5500.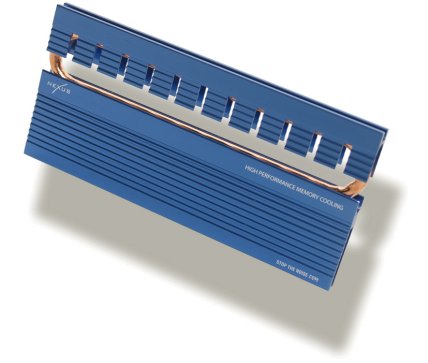 The aluminum extrusion heatsinks of the HXR-5500 have an integrated heat pipe of 5mm diameter. The heat pipe efficiently transports the heat from the memory module onto the detached aluminum heat sink on top of the module. Test show that this heat pipe cooler improves the memory module temperature by 13 to 14 degrees C compared to simple stock heat spreaders. It is needless to say that 14 degrees C in the computer world is a huge gap. Surely this great cooling result will push memory module makers to integrate this solution with their products. And for end-users that want to boost the cooling of their current modules Nexus offers the heat pipe heat spreaders through its distributor- and reseller-network. These heat spreaders carry the model name HXR-5500 and are available in black, blue and plain aluminum.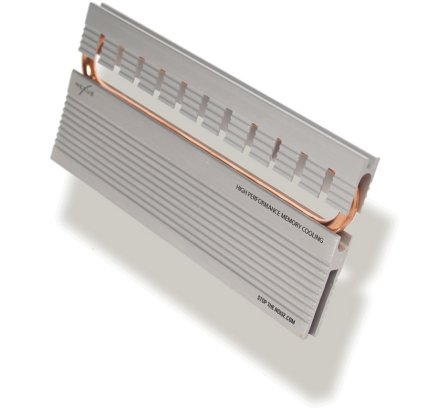 Nexus has made a name for itself with its real silent case fans. These case fans are used as the reference standard all over the Internet when it comes to the ultimate balance between high performance and low noiselevel. With this build-up expertise Nexus offers a wide range of authentic silent pc components. The HXR-5500 is a promising addition to their product line-up.