(Auszug aus der Pressemitteilung)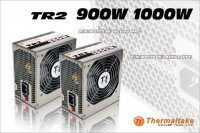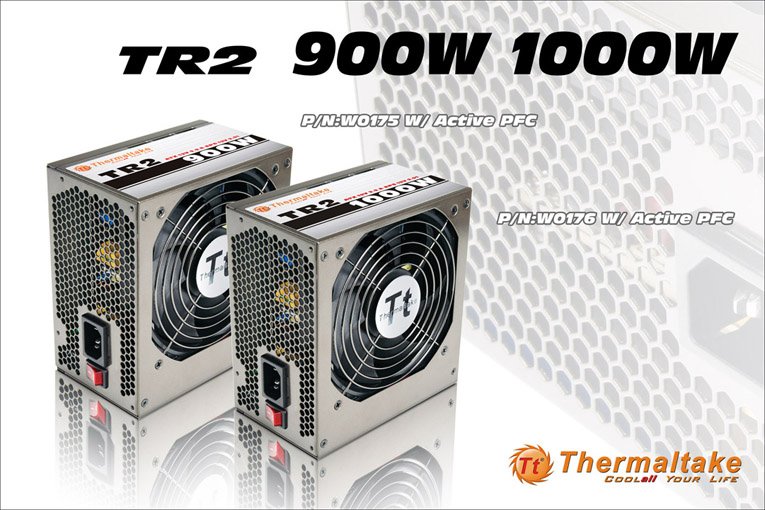 April,2008 – Thermaltake Technology today announced its newest line of power supply unit, TR2 900W and 1000W. These two models have the highest output wattage to date in Thermaltake's most valuable and economical choice line – TR2 series. TR2 900W / 1000W is specially designed for high wattage and cost efficiency while providing built-in two 6pin and two 8pin PCI-E connectors for next generation multi-GPU graphic cards.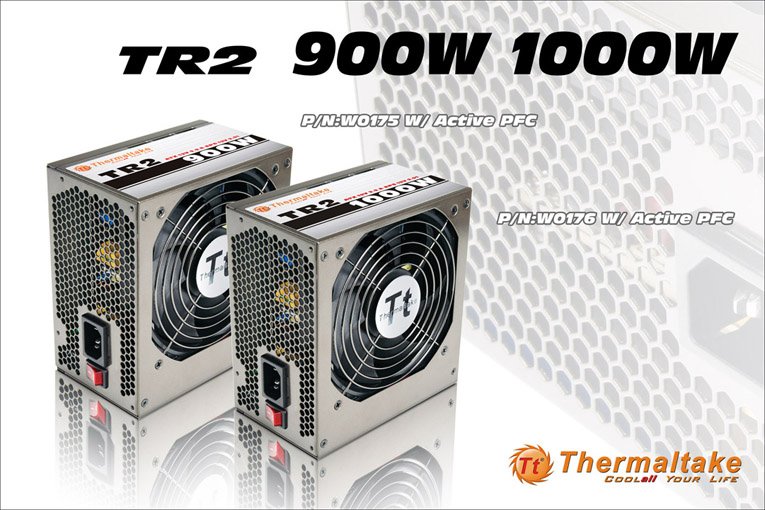 Due to the rapid innovation in the graphics technology, power consumption of high-performance graphics cards is growing at an incredible pace. Today manufacturers are selling power supply units at 1000 or even higher watts. However, more power usually means higher price. To provide enthusiasts with a valuable choice for high wattage PSU, Thermaltake is pleased to present TR2 900W / 1000W as the excellent balance between cost and performance.
TR2 900W / 1000W has a MTBF of over 100,000 hours and provides straight cable to deliver stable and continuous full-rated power. The use of Active Power Factor Correction ensures system builders a power factor of over 0.99 and reduces electrical waste for effective energy consumption. The PSU is equipped with four +12V rails to provide superior performance for PC system (combined loading of 75A).
TR2 900W / 1000W will be available in Q2 2008. Moreover, in order to keep your systems running safely and smoothly, TR2 900W / 1000W were designed with over current, over voltage, and short-circuit protection to prevent damages to the systems. In addition, the PSU also has all the major safety / EMI approvals including UL, CUL, CSA, VDE, NENKO, CE, CB, FCC, and BSMI certification. Thermaltake is committed to provide users with the most valuable choices of high wattage PSUs that are the excellent balance between cost and performance.