(Auszug aus der Pressemitteilung)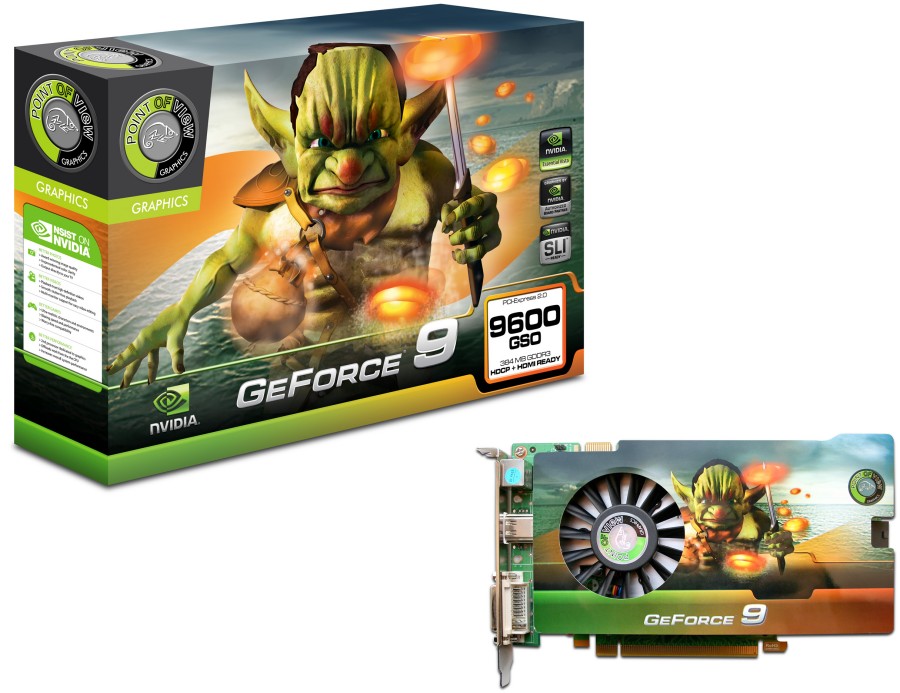 POINT OF VIEW, well known for its range of NVIDIA based Graphics cards, is launching today a latest graphics card from the highly anticipated GeForce 9 graphics card series, the GeForce 9600 GSO.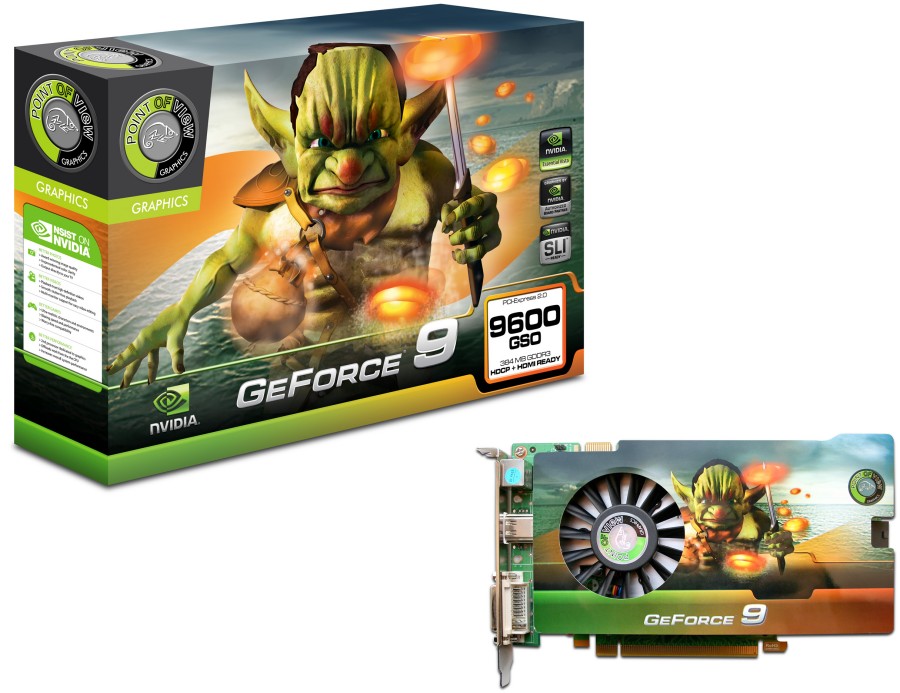 Awesome efficiency. That is the key element of the GeForce 9600 GSO. Being the little brother of one of the most balanced cards ever; the GeForce 9600 GT, it's difficult to conquer your position, but this card has 100% earned it!
One of the major improvements in the GSO is the addition of more stream processors. These sub-GPU processors are the main working elements in the GPU. The more you have, the faster your card goes. The GSO has 96 stream processors running on 1350 MHz.
The GPU has a core speed of 550 MHz and DDR3 memory running on 1600 MHz with a 192 bit bus. The 96 stream processors offer you the best of performance while the rest of the specs keep your card cool, quiet and low consuming. Also, with the card staying cool, there is quite an overclocking margin to be discovered. To complete the package, we've added an onboard HDMI connection to the card.
As all next-generation graphics cards, the GeForce 9600 GSO has full support for:
Native support for Blu-ray and HD-DVD decoding through PureVideo HD (H.264 and VC-1)
Support for Microsoft DirectX 10 and 9 and Shader model 4.0
All efficiency improving functions of Vista such as Windows Sidebar
So how do describe the GeForce 9600 GSO? Onboard HDMI, lowered power consumption, lowered noise production, better overclocking possibilities and an awesome performance!
Also last but not least: it's very attractive in price! The GeForce 9600 GSO is probably the best buy to create you high-performing multimedia or gaming system!