(Auszug aus der Pressemitteilung)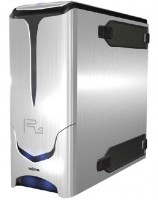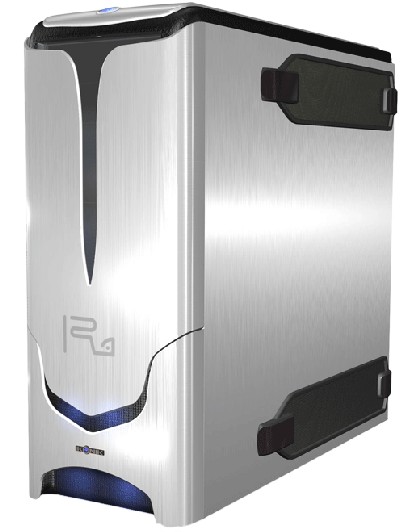 IKONIK reveals their first of a wide range PC cases – the Ra X10-series. This high-end PC case is developed for demanding users that only want the best in interior and exterior. People will be amazed every time they see this state of the art PC enclosure. Designed with a diamond-cut front cover, dual tone side panels and 3D aluminum curve top cover – which makes the Ra X10-seris a true beauty.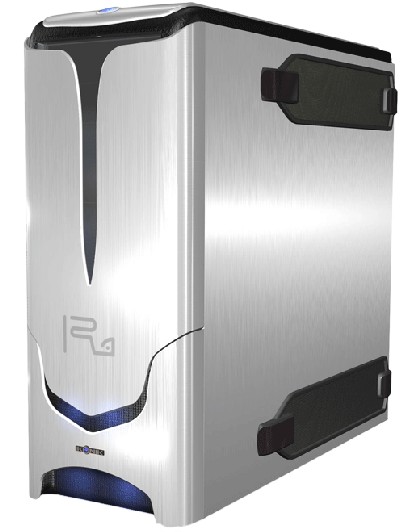 Besides the external beauty of the Ra X10-series, it has been designed with the concept of functionality. One of the main features is 'SIM' (System Intelligent Management). PC-enthusiasts demand high performance and self-control. 'SIM' is the answer – it allows user to monitor and control the temperature and fan speed of the case. Additional 'SIM' allows users to monitor the performance of any component – such as mainboard, graphic cards, hard-drive etc. It has the possibility to monitor six different components – which can be chosen by user personally.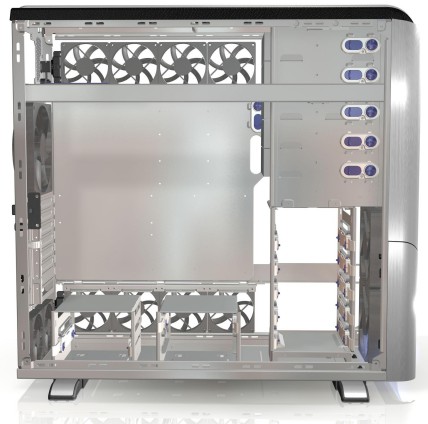 For easy access Ra X10-series is equipped with a lockable 'Lambo side panels'. After opening these panels – users will notice the extraordinary thermal design. With 13 silent fans, it is designed for a 'FANtastic' cooling solution. Essentially any users can assemble their own with the Ra X10 series. Even users with 'Two-left hands' can install their favorite components easily. Installing the mainboard is also a piece of cake with the removable MB-tray. As easy as getting 'Take-out' food.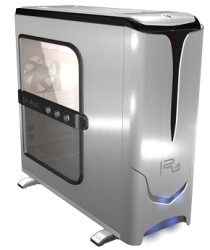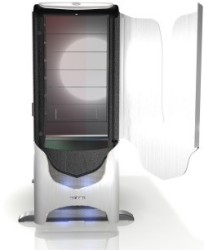 Living in the digital age users hold numerous digital files such as video, music, picture etc. To store these files Ra X10 is designed like a 'Mammoth tanker' – which can host 10 hard-discs. Obviously users want to use the videos and/or games they stored. In order to do so this case is equipped with eight expansion slots known as 'Doppio quarto'.
The above highlighted features are just some of the sophisticated characterizes of IKONIK's Ra X10. The Ra X10-series will be available in two versions – Ra X10 and Ra X10 LIQUID and available worldwide end August, beginning September. Ra X10 LIQUID is the upgraded version with an embedded liquid cooling system known as 'Cool ocean'. During Computex a fully operational Ra X10 LIQUID will be displayed, showing its class and capabilities. PC-enthusiasts and gamers will surely be overwhelmed by the inner and outer beauty of IKONIK's Ra X10-series.