(Auszug aus der Pressemitteilung)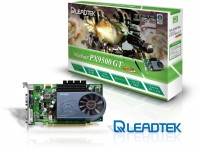 Taipei, Taiwan, October 31st, 2008 – Leadtek Research Inc., known globally for extreme visual graphics technology development today announced the launch of new 9 series mainstream graphics card, WinFast® PX9500 GT 1024MB. The new card is equipped with 1024MB of turbo-high-speed memory. While hugely accelerating graphics performance it works in tandem with the Silent Fansink that, as a heat conductor from the GPU, memory, and components, makes for dramatic cooling that in turn, enhances graphics capabilities without system instability.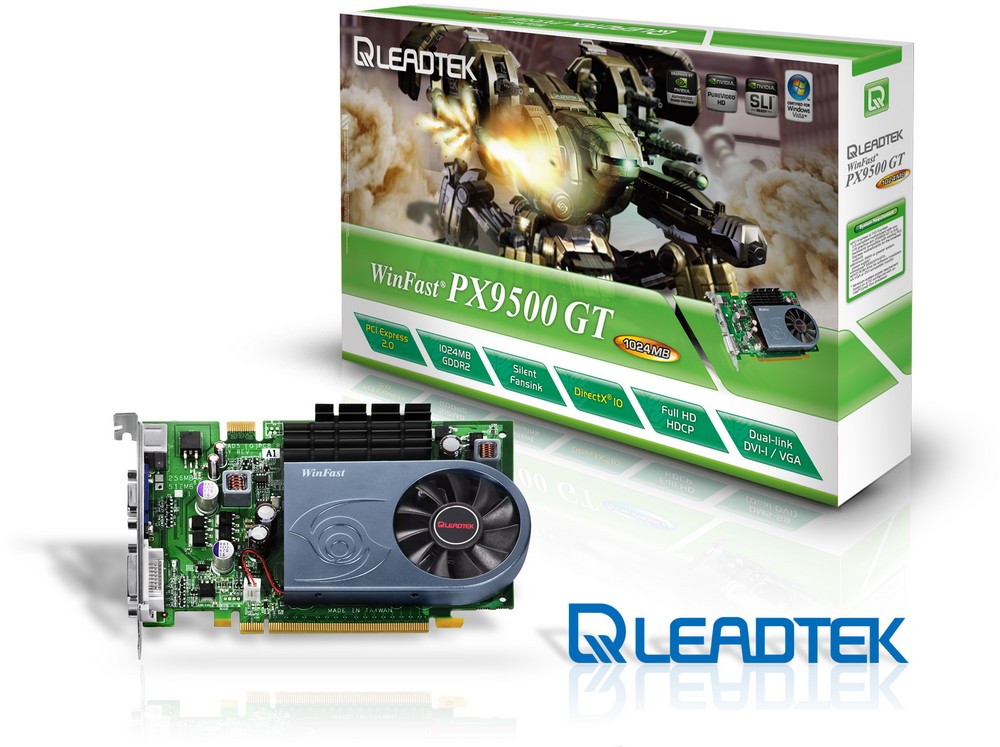 Based on NVIDIA® GeForce® 9500 GT graphics processing units, the WinFast® PX9500 GT 1024MB currently comes with the Turbo-High-Speed 1024MB 128bit GDDR2 United Memory Frame Buffer, and an advanced GPU clock speed of 575 MHz. To make WinFast® PX9500 GT 1024MB ready for future games and 3D applications, it offers users several powerful features. These are:
Supporting PCI Express 2.0 interface to provide next generation PC platform.
Fully support the latest Microsoft® DirectX® 10, OpenGL 2.1, and Shader Model 4.0
The 4th generation Heat-exhaust-efficiency silent fansink can dramatically cool down the GPU and increase the card's stability.
NVIDIA® PureVideo™ HD technology creates the true-to-life image quality of picture clarity, smooth video, accurate color, and vivid image scaling. Besides, it also supports realistic film quality gaming effects and provides users best possible performance in 3D graphics user interface under the Windows Vista™ operating system.
Supports HD DVD, Blu-ray Disc and other protected content at full HD resolutions with integrated HDCP (High-bandwidth Digital Content Protection). With Dual-Link DVI-I output, they sustain digital displays up to a resolution of 2560×1600 and support extreme HD games and entertainment.
NVIDIA® SLI-Ready Technology gives every user the thrill of extreme HD gaming and first rate entertainment.
NVIDIA® PhysX technology, the latest cutting-edge technology, brings games to life with massively destructible environments and ultra-realistic physical interaction.*
With revolutionary unified architecture by GigaThread™ Technology, it fully support thousands of independent, simultaneous threads allocating processing power, providing extreme processing efficiency and up to 2x the gaming performance of last generation GPUs.
WinFast® PX9500 GT 1024MB – a premium graphic card with extreme 3D graphic performance and ultimate gaming and visual entertainment, and it definitely is users' best choice.
* Requires a NVIDIA® PhysX technology driver
Specifications: