(Auszug aus der Pressemitteilung)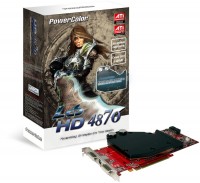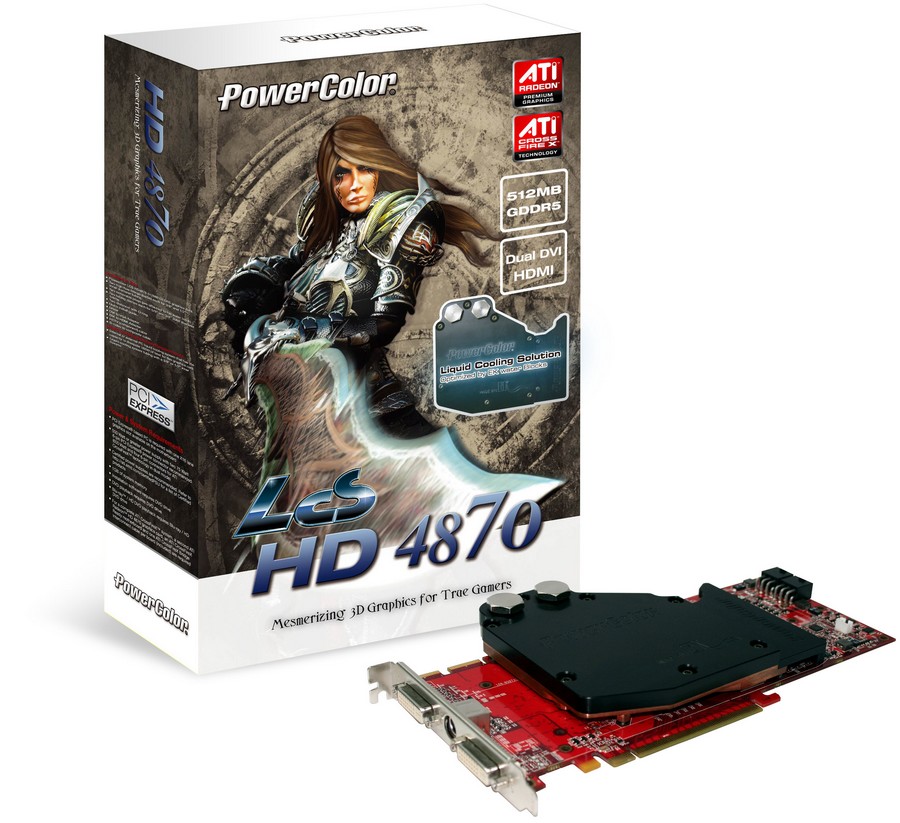 Taipei, Taiwan – November 7th, 2008 – TUL Corporation, a leading manufacturer of AMD graphics cards, announces a brand new graphics card for overclockers – PowerColor Liquid Cooling Solution, LCS HD4870. With EK Water Blocks cooling solution, PowerColor LCS HD4870 provides an extraordinary thermal performance in a single slot design, enhances overclocking ability to its optimum stability and delivers an extreme gaming performance.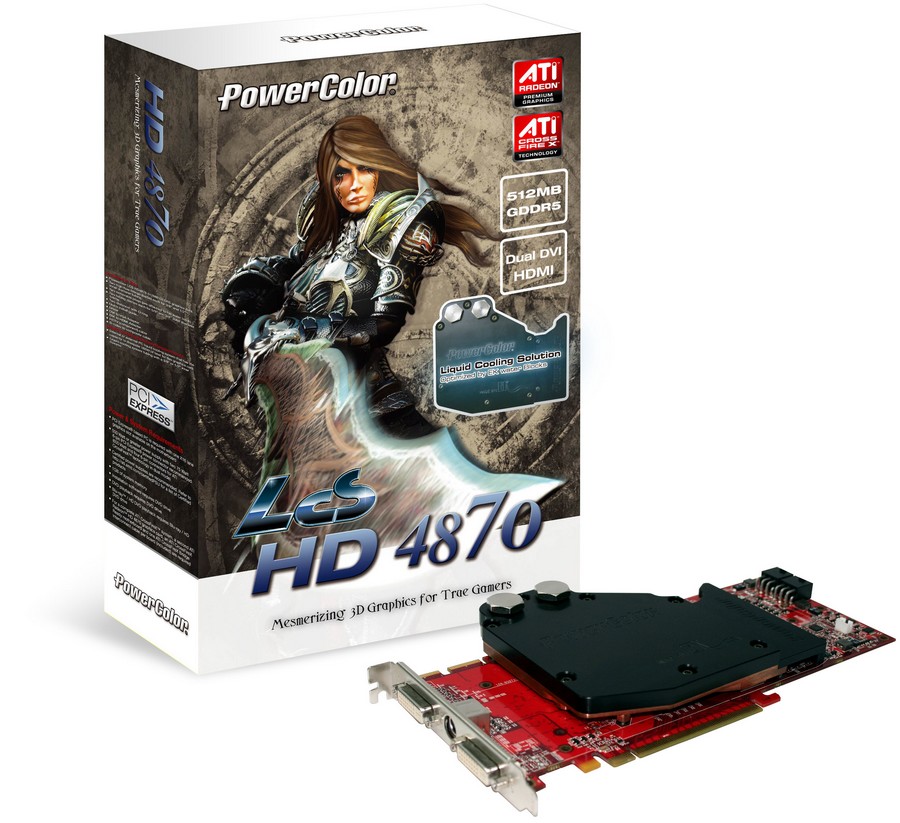 PowerColor LCS HD4870 has a full water block mounting on the card, fully covering memory and power regulator chip. With copper based design, it is able to reduce temperature efficiently. Furthermore, PowerColor package includes high-flow 3/8″ and 1/2″ fittings (barbs) to maximize water flow with captured o-rings to prevent leakage. Gamers can easily build up their own liquid cooling system using these two fittings.
Compatible with all essential features, PowerColor LCS HD4870 allows overclcokers to maximize core and memory speed to 800MHz and 950MHz (3.8Gbps), frees up a dazzling performance in the silent and cool operating environment. The retail price of LCS HD4870 is USD$369.
LCS Series



LCS stands for Liquid Cooling Solution. This latest new series takes a full advantage of water cooling design, aim to offer exceptional coolest and stable operating environment to all gamers.
"LCS series is designed to meet and exceed overclockers' need", said Ted Chen, CEO of TUL Corporation. "Hopefully gamers will be spoiled by our offer."
Key Features
800MHz Core, 950MHz(3.8Gbps) Memory
512MB of GDDR5 Memory
256-bit Memory Interface
DirectX® 10.1 / Shader Model 4.1 support
ATI CrossFireX™ multi-GPU support
Built-in HDMI with 7.1 surround sound support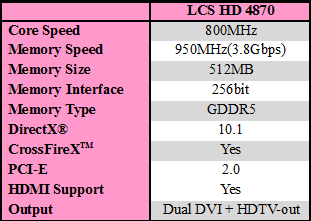 * Specifications subject to change without notice