(Auszug aus der Pressemitteilung)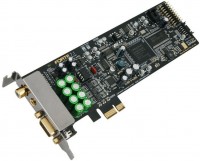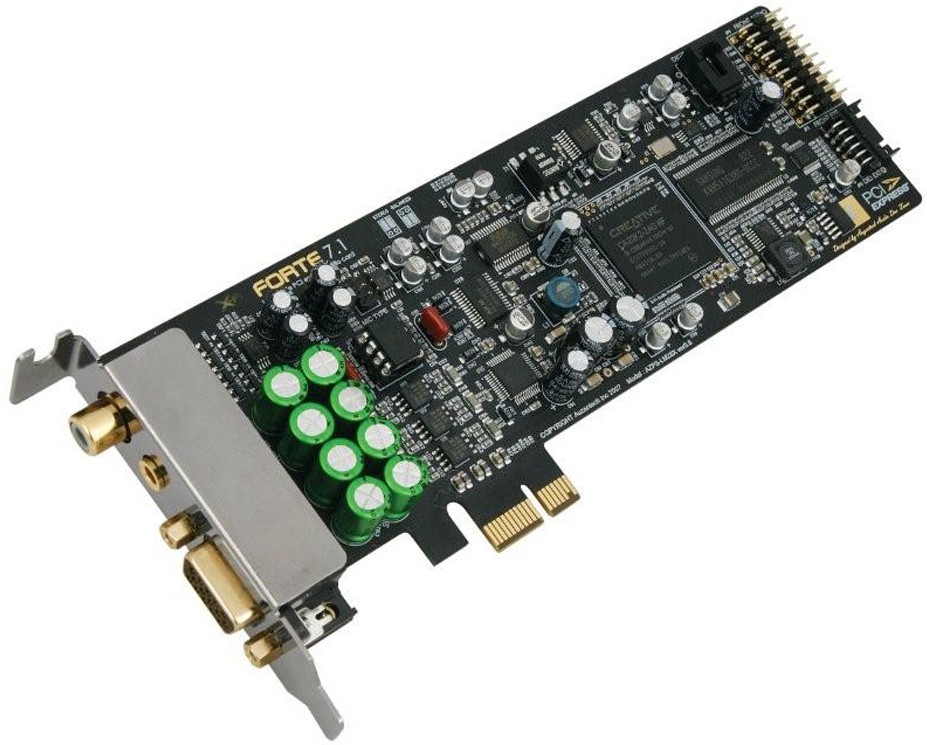 The Auzen X-Fi Forte 7.1 is the first Low Profile native PCI Express audio card that Auzentech has designed especially for Gamers and Audiophiles.

With better circuit design and upgraded components to its reference design, Auzentech has listened to their customers'feedback on the need for a high-end low profile type audio card.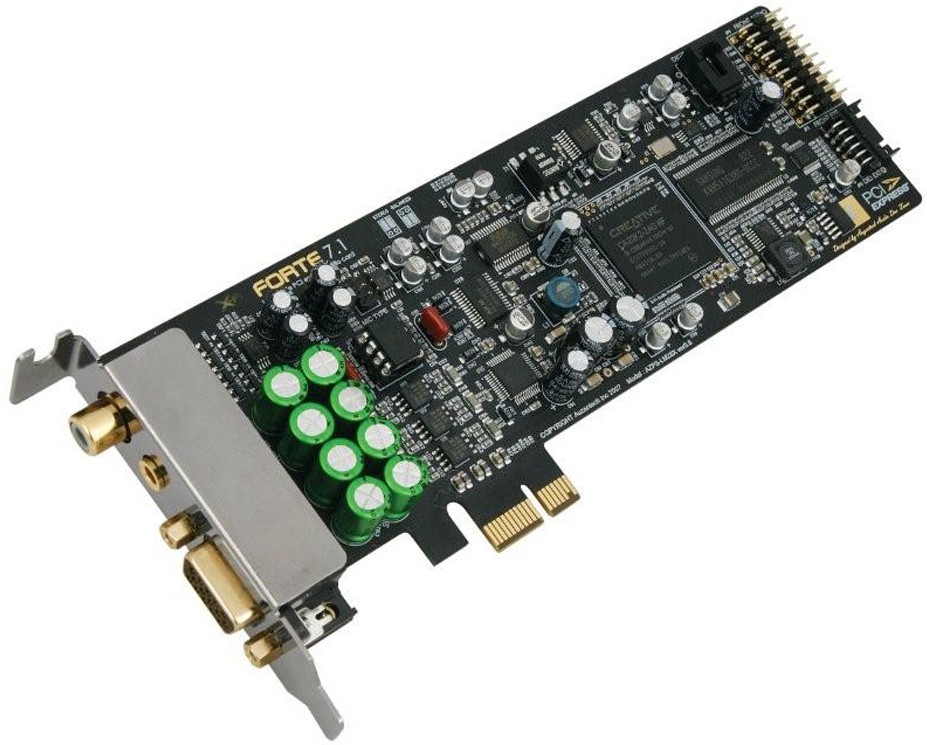 «A large percentage of our customers are both Gamers and Audiophiles», says Stephane Bae, president of Auzentech, Inc.
«Increasingly, they are requesting a low-profile sound card with mind-blowing audio playback for music, movies and games. We created the Auzen X-Fi Forte 7.1 with these customers in mind».
As regards Performance…
The PCI Express independant data transfer structure offers a non-comparable secure performance as Audio requires continuous-secure data processing to reach the best performance.
Also, by using the latest Creative native PCI express chipset, the Auzen X-Fi Forte 7.1 is able to provide a high performance audio quality product to its users. Finally, by including 64MB X-RAM, it can also process complex 3D sound effects with ease.
As regards Sound…
By selecting a D/A converter of 115dB level and high-end audio components, and by tuning the analog design to perform at its best, the Auzen X-Fi Forte 7.1 was designed to provide the best audio possible for Music, Games and Movies.
And finally, end-users will also have the possibility to additionally tune their sound by using the replaceable OPAMP feature for its front (L/R).
As regards Compatibility…
In order to offer end-users a wide compatibility with most chassis, the Auzen X-Fi Forte 7.1 comes with low-profile and standard profile brackets, and thus suits everyone's needs.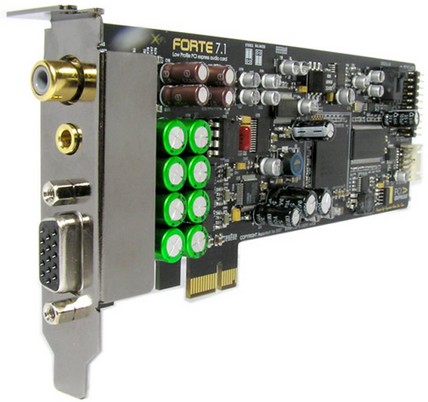 FEATURES
Here are the most impressive features offered by the Auzen X-FI Forte 7.1…
Low Profile Audio Card
Developed around X-Fi Creative chipset
Native PCI Express
EAX Advanced HD 5.0
64MB X-RAM
FP_AUDIO, AND_EXT, DID_EXT
Hi-Fi OPAMP with swappable socket
High-End DAC & Audio Components
Digital Out Combo
Dolby Digital Live
DTS Connect (for Vista only)
DTS Interactive (for Vista only)
DTS Neo:PC (for Vista only)
MSRP w/o VAT: 119 euros
Availability: the first samples will be available during the last week of December. Please feel free to ask me if you are willing to review the Auzen X-Fi Forte 7.1.