(Auszug aus der Pressemitteilung)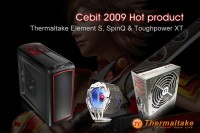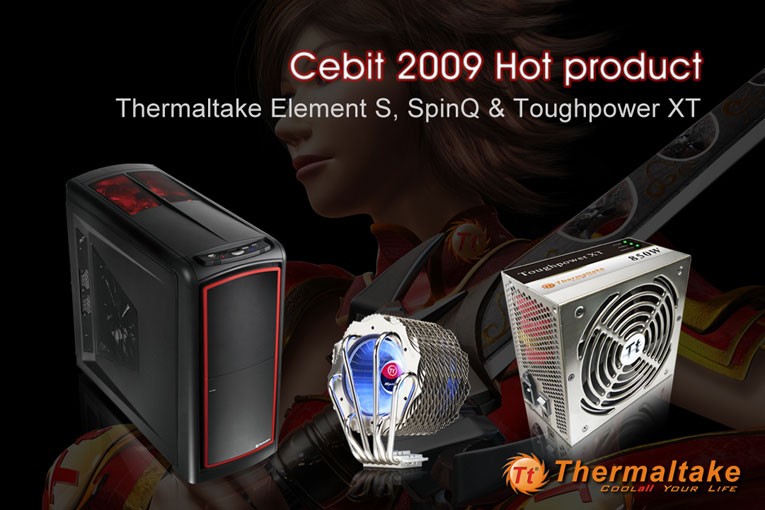 Feb, 2009 – This year at CeBIT Hannover, you'll be able to discover Thermaltake's latest chassis, cooler and power supply, and you can get much more than you can expect!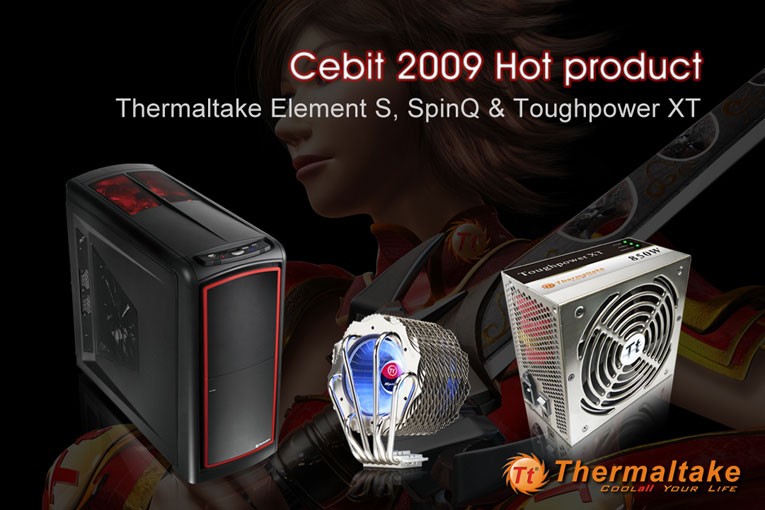 Element S is masterpiece focus on upper level of consumers' satisfaction by satisfy the creative professionals like 3D modeler, music composer, graphic designer, video editor and gamer themselves. The "S" for Element S represents Silence, Sophisticated, Specious, Stream, Speedy and Substantial. With the six core design concepts, every surface, curve, line and crease has a function, expressing its potency and performance.
The killing style of SpinQ is created by a series of carefully designed structure that offer topnotch cooling performance at the same time. It also has been highly approved by CES and CeBIT. SpinQ is the new bomb of PC cooling market from Thermaltake that no trend settler or hardware enthusiasts would want to miss out!
Toughpower XT is equipped with a three-position FanDelayCool switch that controls how long the fan should continue to operate after system shutdown. It also utilizes S.P.T. Indicator LEDs to indicate the standby mode, the power good signal, and the temperature of your PSU, bringing you the real-time monitoring over the power supply. More Toughpower XT detailed features will be presented at the CeBIT Hannover 2009!
Please visit us at Hall 24 Booth # C02!