(Auszug aus der Pressemitteilung)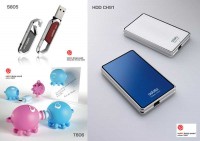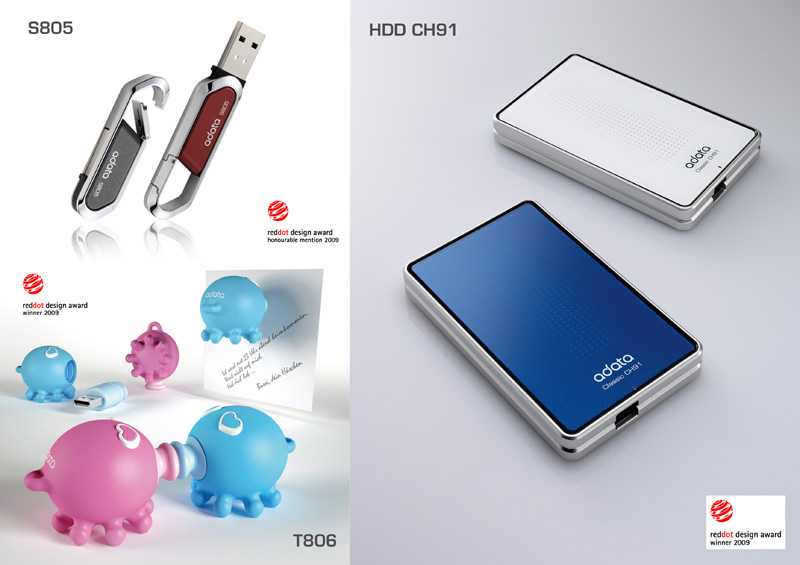 On the newly released winner list of Reddot Design Award for 2009, one of the most important award for the international design industry, A-DATA's T806 USB Flash drive and external Hard Disk Drive (HDD) CH91 were awarded with Reddot design awards while S805 with Reddot Honorable Mention award.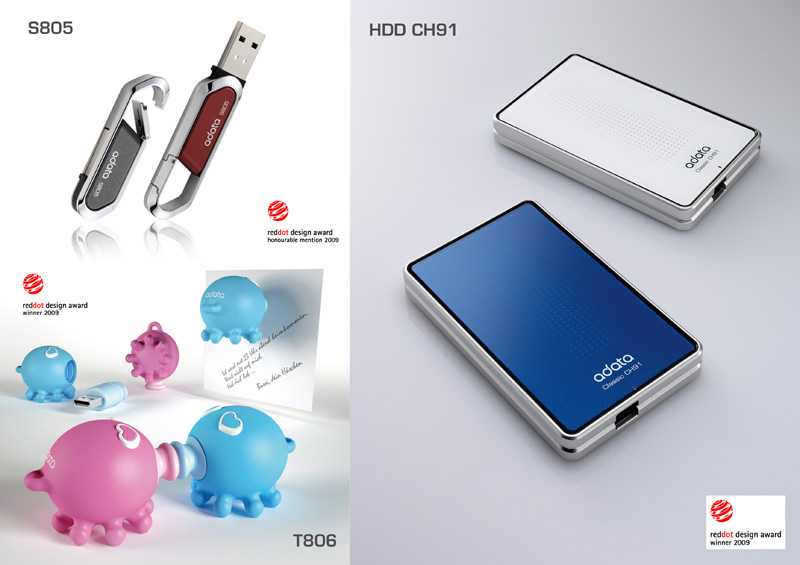 Innovative Product Design that Sustains the Tests of Reputable Design Institutions
Among these award-winning products, it is particularly worth mentioning that T806 Kissing Octopus Couple Flash Drive had also previously won the 2009 iF product design award. The back-to-back honors granted to A-DATA's top quality product design double confirms A-DATA's design capability to compete at the world-class level.
Product design in line with international trend
Out of the 3,231 products submitted to Reddot by 1,400 companies from 49 countries, A-DATA distinguished itself from the intense competition with its sleek product design. The designs of T806 Kissing Octopus Couple Flash Drive, CH91 Portable Hard Disk and S805 Neo-stylism Flash Drive are all unique, creative with practical functions well served, and thus passed the rigorous judging evaluation of the Reddot institution. A-DATA technology has been recognized and awarded by the Reddot Design Institution for four consecutive years. The continuously winning of international Design award reassures A-DATA's commitment to deliver top quality product design.