(Auszug aus der Pressemitteilung)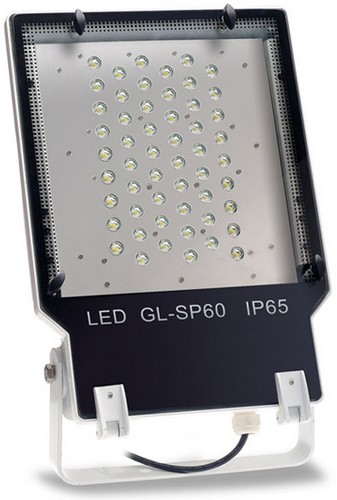 10 August, 2009, Taipei, Taiwan – lacialTech Inc. is launching the GL-Spotlight (60W) LED high brightness spotlight which ranges in luminous flux between 2,450lm in the warm white (3000K) light version to 3,450lm in the cold white (6000K) light version. These units directly replace 400W mercury lamps and consume no more than 60W of power. The long lifespan of these LED lamps is 20,000Hrs compared to the diminutive 3000hrs life expectancy of standard Mercury lamps. The predicted power savings rate is 85%.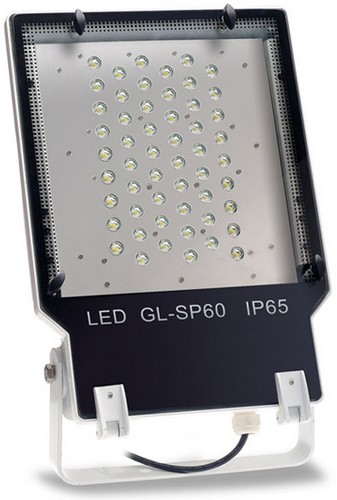 Home security:
The GL-Spotlight (60W) LED lights can easily replace traditional mercury spotlights. They are similar in appearance as well as size, and bring considerable advantages that only LED lamps and spotlights can bring. With the low power, comes low heat and thus they are available for more uses due to the fact that they do not get as hot as their traditional mercury counterparts. The added benefit of low power consumption as well as a lack of potentially dangerous byproducts such as heavy metals makes the GlacialLight GL-Spotlight (60W) the best choice for your home environment bringing savings for years to come.
Specifications:
The GL-Spotlight (60W) LED spotlight dimensions are 405mm × 305mm × 135mm and the Luminous Flux (lm) depends on the CCT: Warm White: 2,450lm, and Cool White: 3,450lm. The Input Voltage is 100-240V AC. Operation Temperatures range from-20 °C - +40 °C. The Net Weight is 7.6 Kg's. The two year warrantee is standard across all GlacialLight Products and the unit is certified, including: CE, FCC, RoHS and the device is completely recyclable. Compliance with safety standard regulations: EN60598, EN61347-1+EN61347-2-13, EN55015+EN61547,EN60825-1, FCC Part 18.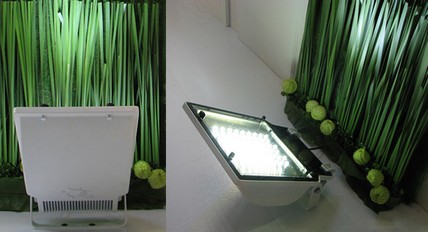 GL-Spotlight (60W) LED highlights
Green Energy saving light – Low power consumption
Outstanding High-brightness LED
Lifetime > 20,000 hrs
Direct replacement for 400W mercury spotlights
IP65 dust proof (also water resistant)
Non-UV or IR radiation, and no Mercury byproducts
Architectural, Landscape, Spotlighting, Public Lighting;
Power factor > 0.95 for 115V AC
Power factor > 0.85 for 230V AC
High power driver efficiency > 80%
Compliance with safety standard regulations: EN60598, EN61347-1+EN61347-2-13, EN55015+EN61547, EN60825-1, FCC Part 18
Why LED lights are better?
The GlacialLight LED product range offers considerable power savings for a considerably longer period of time than traditional lights available. This means long term savings and extended savings for those prepared to invest in LED technology. In addition, the advantages of LED lighting adding to the lowering of the world's carbon footprint cannot be underestimated.
What Products are available from GlacialLight
GlacialTech is developing a comprehensive range of products under the GlacialLight brand, stretching from street lighting solutions to all forms of industrial and architectural lighting. The products on offer and in development include serious product enhancements over the current range of competing products available on the market, such as MR16 / BR20 / BR30 / BR40 / T8 Tubes and GL-SP15 Spotlights (CCD and Infra Red sensor versions)as well as Streetlights to name a few.