(Auszug aus der Pressemitteilung)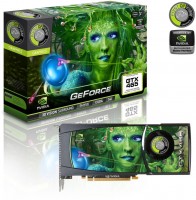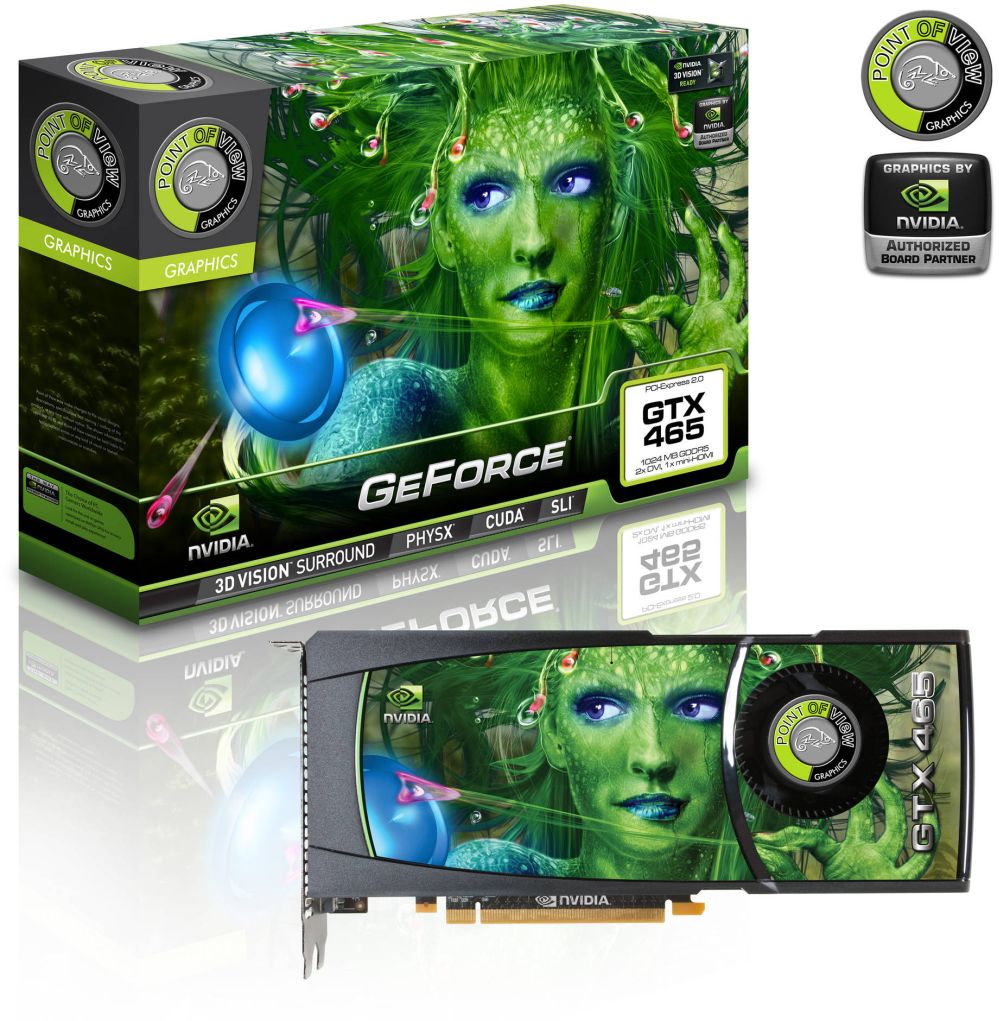 EINDHOVEN – May 31st 2010 – Point of View known for its range of NVIDIA based 3D Graphics cards, Netbooks and other PC products, announces today the launch of the newest enthusiast graphics card in the GeForce 400 Series: the Point of View GTX 465 1024 MB.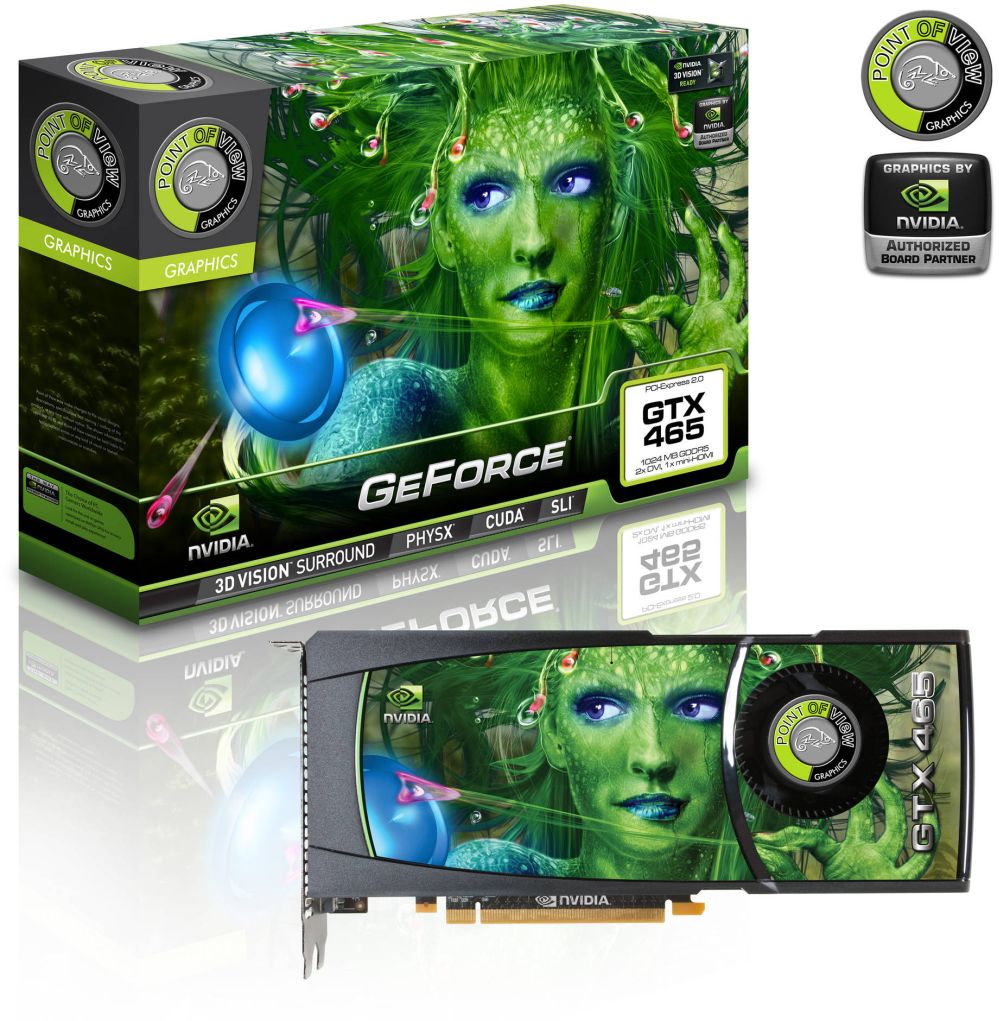 Every fresh game raises the bar for the ultimate performing graphics card. The GeForce 400 series has proven to be an excellent choice for gamers worldwide. Excellent gaming performance and rendering features and strong multimedia functionalities through its supported DX11 and CUDA technologies.
All of the above have now been melted into a performance level graphics card: The GeForce GTX465 has all of the above but has a more mainstream pricetag.
The 40nm GTX465 GPU works with no less then 352 Shader processors which have a clock of 1215 MHz. The basic GPU core works on 607 MHz. Like its brothers, the GeForce GTX465 works with GDDR5 memory, offering a huge boost in memory speed. With 3206 MHz even the detailed textures will be processed without any hiccups.
Also the already known performance technologies PhysX, CUDA, Purevideo and raystracing are supported on this new graphics card.
The card is equipped with two dual link DVI ports and one mini-HDMI port.
The out-of-the-box performance is more than sufficient to run every game available on the market. Next-gen features make this graphics card an excellent choice for those who are looking for a future proof purchase. Last but not least, there is the possibility to use up to three GTX465 cards in a monstrous 3-way SLI setup!
With further delay, let's have a look at the specs of the newest GeForce 400 sibling:
GeForce GTX 465:
Graphics Engine : GTX470 (40nm)
Interface : PCI-Express 2.0
Video memory : 1024 MB DDR5
Core clock : 607 Mhz
Memory clock : 3206 Mhz
Shader clock : 1215 Mhz
Processor cores : 352
Memory bus : 256 bit
RAMDAC : 400 Mhz
DVI-I : 2x dual link
HDMI : 1x mini-HDMI
The GeForce GTX 465 is available now at leading online and in-store retailers throughout Europe.