(Auszug aus der Pressemitteilung)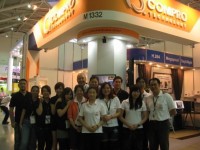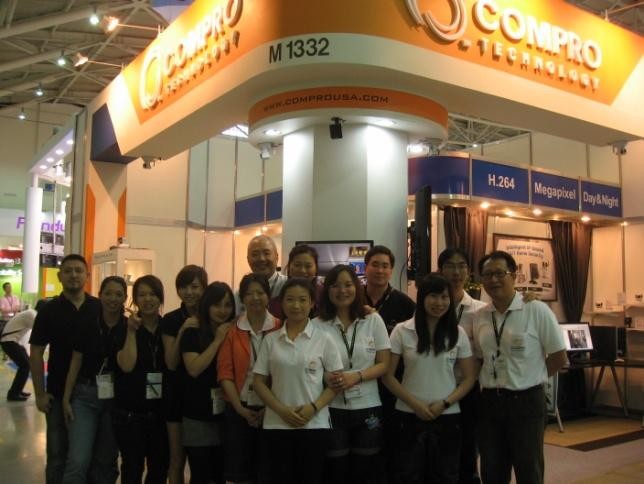 Taipei, TW (Jun 09, 2010) – Compro is pleased to announce successful introduction of its IP video-based home security solution during last week's COMPUTEX, the world's second-largest information technology exhibition held in Taipei, Taiwan. Compro would first of all like to thank all its visitors during the five-day event.
Though IP-based video surveillance is not new to the security industry anymore, installers and end-users hardly find so-called entry-level or home solution simple and easy enough to install at all. This is because installation of an IP video surveillance system involves significant network configurations and I/O devices integration. The formal often seem unfamiliar to traditional security installers
and the later are mostly analogue which still
require complicated wiring.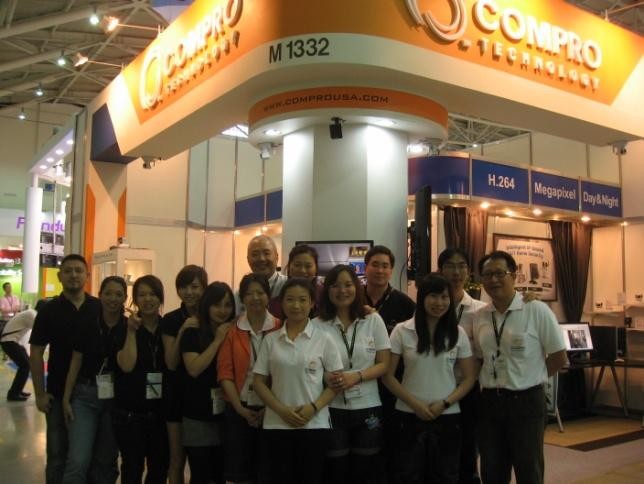 Compro, a leading smart video applications developing and manufacturing company, celebrated its success at Computex 2010
Compro, a leading video solutions provider, introduced a solution at Computex which successfully addressed these issues and earned overwhelmingly feedback from the worldwide visitors during 01 – 05 June of last week.
New Face of Home Security
"Cost saving, non-PC based, plug-and-play, and easy-to-install" are no longer seller-side slogan. The Compro Home Security Solution – a complete kit – is truly IP-based, wireless, pre-configured, and ready to use.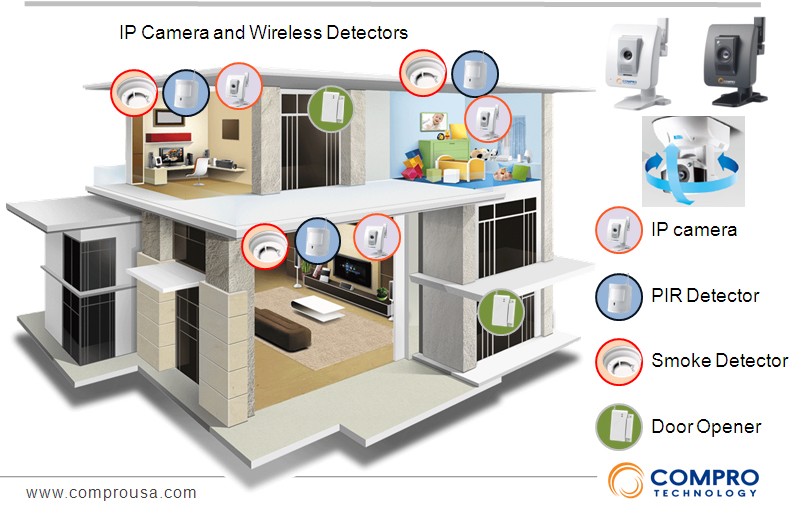 According to solution illustration sketched above, a residential premise is well secured by a series of network cameras and sensor devices carefully designed and integrated by Compro without wire.
Compro solution exactly fitting the needs of Home Security sector since price is everything in this business. It must be affordable to individual household family. More importantly, simplicity is key to installation. Compro solution is a kit, already system integrated, in which installers could install for their end-user clients easily and painlessly. As a result, operators and distributors could have saved a lot of troubles
and costs from after-sale technical support.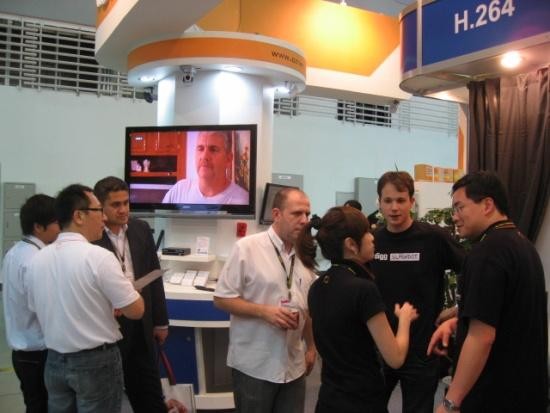 Simplicity is key to Home Security business and price is everything to the markets. Enthusiasm of international visitors confirmed that Compro Home Security Solution is a workable and affordable solution for them.
Complete Kit
Ready-to-use Compro wireless network cameras, ranging from standard cube type up to H.264 high-definition, motion detection, IR-illuminated model
Ready-to-use Compro wireless I/O alarm sensors, selectable from intrusion, PIR, smoke, carbon oxide or more
Bundled and pre-configured real-time management system WebVuer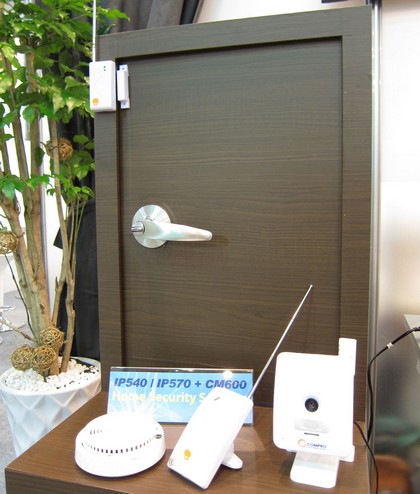 All-new Compro Home Security Solution exhibited at Computex 2010
Applications
Home
Property management
Security-as-service operator
Retail shop