(Auszug aus der Pressemitteilung)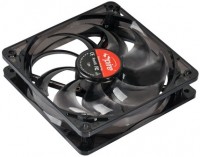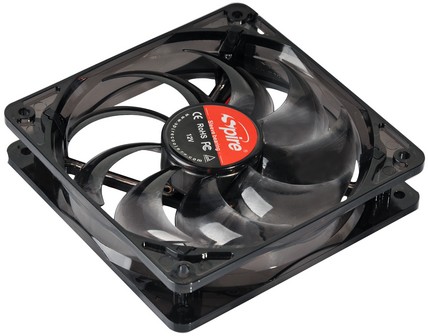 Sept-7-2010 Shenzhen – Spire Corp introduced today their new line of BlueStar DC Fan LED Series. The BlueStar LED fans are high quality, LED colored and silent cooling fans for the PC gamer and PC enthusiast. Based on the original BlueStar fan blade design these new LED series are destined to be a big hit. Top of the line components and features are applied to build these powerful LED fans. Included is a PWM auto fan speed control and for the ones who like to keep control in their own hands we have also included PCI manual fan speed control unit. To make the BlueStar fan series extra silent we have included 4 rubber anti-vibe mounts to install the fan and stop any fan vibration. Trust the brand with the industry leading experience and 3-year warranty, Spire!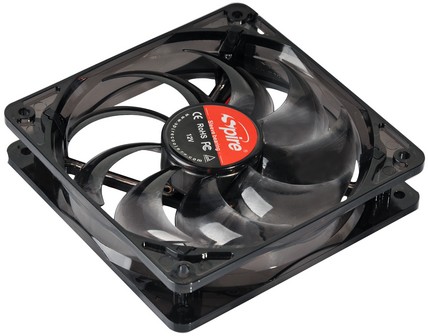 Main features:
Special fan blade shape and spokes design,
ultra silent operation
4 Crystal blue LED's installed
Superior airflow and High air pressure
PWM fan auto fan control included
PCI slot manual fan speed control included
Sleeved wires for better airflow, and neat appearance
3pin + 4 pin PWM connectors
UV-Reactant, great addition to any pc system
Compatibility:
The BlueStar LED fans are compatible with the ATX, MICRO and MID-ATX PC Cases.
MSRP:
USD 12.99 / EURO 9.95
Product Includes:
*User manual *LED fan unit with 4 blue LEDs *4 Anti-vibe screws *PWM function * PCI fan speed control unit
Availability:
The BlueStar LED Series are now available from our factory in Shenzhen, China. Distribution through Spire branch offices locations will commence mid August 2010.