(Auszug aus der Pressemitteilung)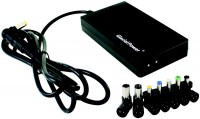 8th September, 2010, Taipei, Taiwan – GlacialTech Inc., an eco-friendly solution provider of cost-effective cooling, power, LED products, etc. for industrial and commercial applications, is going to catch your eye with a slim type GlacialPower-branded notebook adapter AC090N that doubles as a battery charger for 3C devices.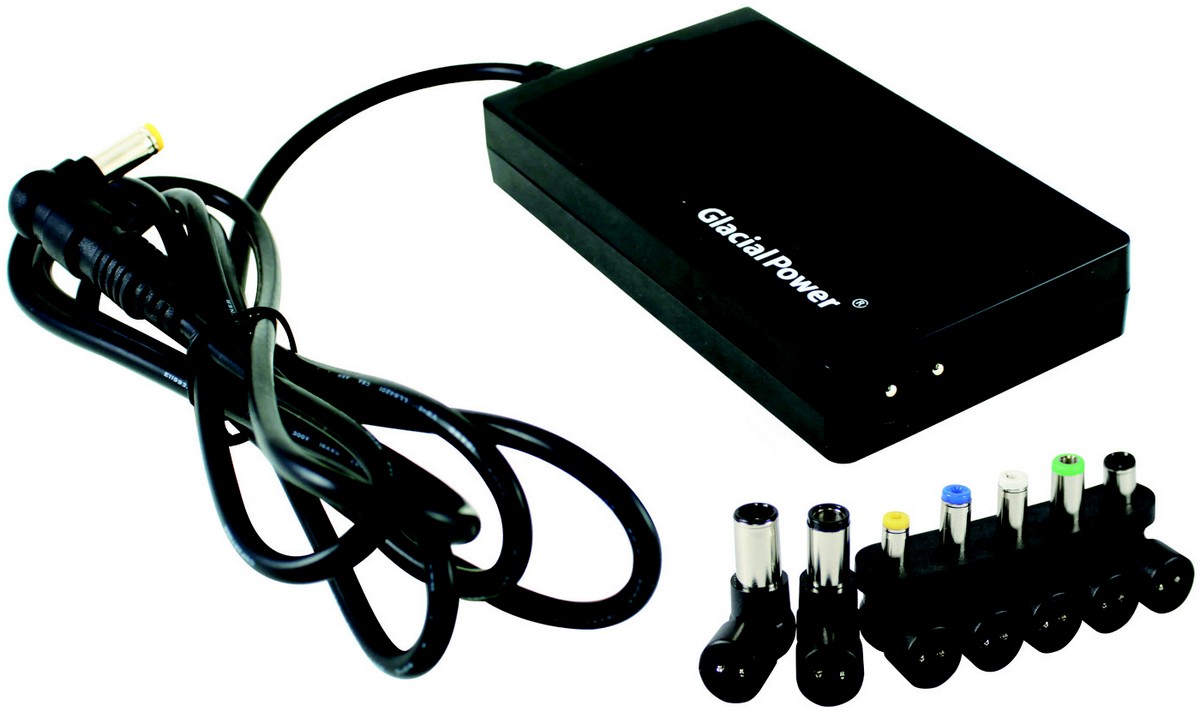 On the side of the diminutive AC090N is a 5V/1A USB port, allowing you to charge batteries of 3C devices such as music players, mobile phones, etc. while running your laptop. Therefore, it's another battery charger that goes with the power adaptor AC090N. This slim & portable adaptor AC090N is compatible with most of the laptops worldwide, and 2 years warranty is the most valuable promise GlacialTech makes to you.
This AC090N adaptor characterizes a high power efficiency above 88%, a maximum peak output power of 90W, a universal AC input voltage of 100-240Vac, RoHS compliance and safety approvals including UL, CE, TUV, etc. as well as robust protections against short-circuit, over-voltage, over-current, and over-temperature, qualifying it for a small-but-complete power adaptor indispensable to many applications.
This AC090N adaptor is designed with 8 levels of adjustable output voltages and equipped with 10 pieces of selectable output connectors, making it compatible with a multitude of the notebooks or laptops that feed on different input voltages or match with different input connectors. Also available is a 5V/1A USB output port that extends the AC090N power adaptor to a handy battery charger for a variety of 3C devices.
The "Three Principles of Performance: High Quality, High Reliability, and Low Price" is the fundamental philosophy consistently adhered to by GlacialPower, a member in the GlacialTech family, as its core value in the competitive market. Based on this simple-but-important creed, GlacialPower is committed to the continuous research and development of cost-effective, eco-friendly power products that satisfy the requirements of its customers.
Features:
Slim & Portable
Compatible with most of laptops
8-level output voltage selectable for your laptop
5V/1A USB port to charge 3C devices
Protections: SCP/OVP/OCP/OTP
Power efficiency > 88%
Multiple output plugs to convert various DC plugs
RoHS compliance and 2 years warranty
Maximum peak output power 90W
Specifications

DC Output Plug Set