(Auszug aus der Pressemitteilung)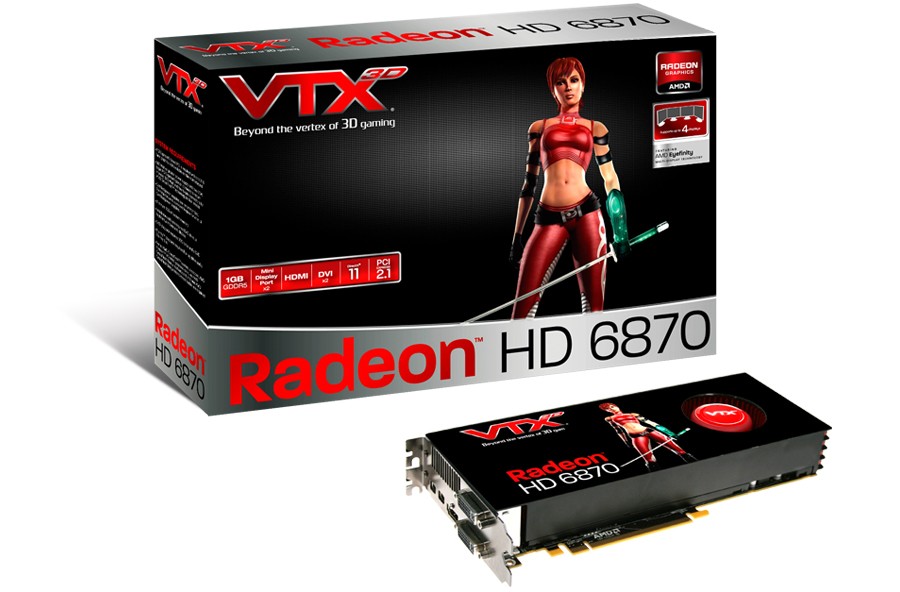 Taipei, Taiwan –October 22, 2010 – VERTEX3D, a new brand of AMD graphics card, today announces the next generation graphics series: the VTX3D HD6800 series. The newest series aims to deliver a truly immersive experience with no-compromise performance and flawless image quality for the most demanding games and applications.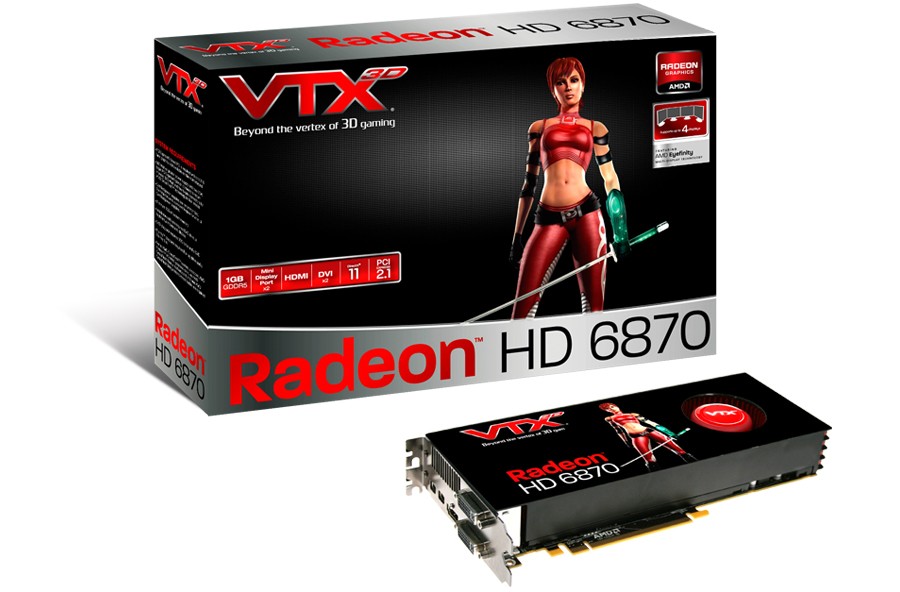 The latest VTX3D HD6800 series supports AMD Eyefinity Technology, enabling all gamers to feel true gaming experience, surrounded by multiple displays. Also, with the support of DirectX® 11 technology, gamers can get amazing HD gaming experience for the hottest and most demanding game titles. Furthermore, the latest HD6800 series allows the fastest daily applications to maximize working and entertainment efficiency.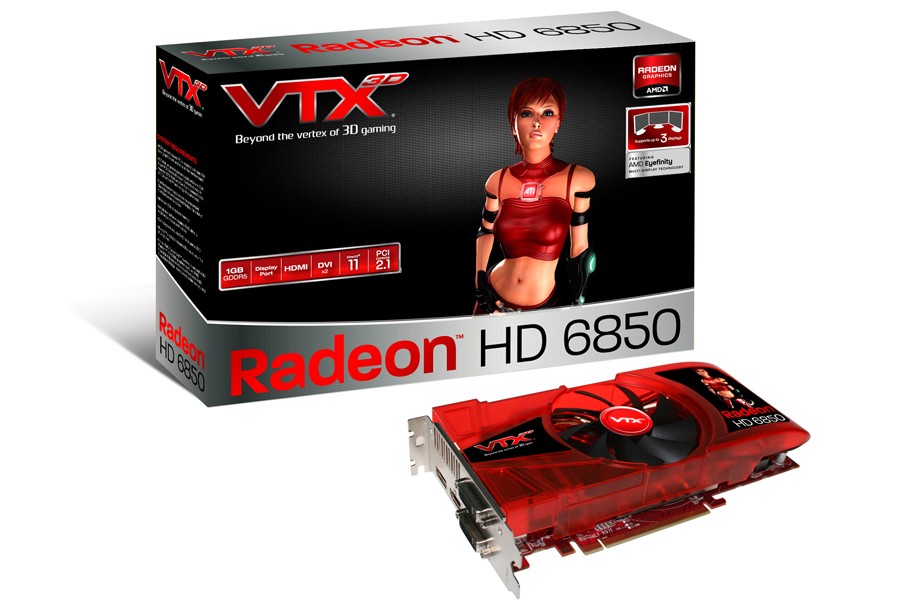 The VTX3D HD6800 series includes the HD6870 and HD6850. The HD6870 clocks at 900MHz core speed and 1050MHz memory speed, with up to 2.0 teraFLOPs of computing power, enabling the most demanding games to be flawlessly presented. The HD6850 clocks at 775MHz core speed and 1000MHz memory speed, offeing all the latest and greatest feature to deliver the best gaming experience.
"Following the successful HD5000 series, VTX3D brings all gamers its advanced HD6800 series," said Willie Huang, Sales Director of VTX3D. "With top-tier technology support, I believe all the latest HD6800 series will surprise gamer with its performance."

(Visited 1 times, 1 visits today)