(Auszug aus der Pressemitteilung)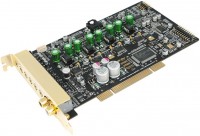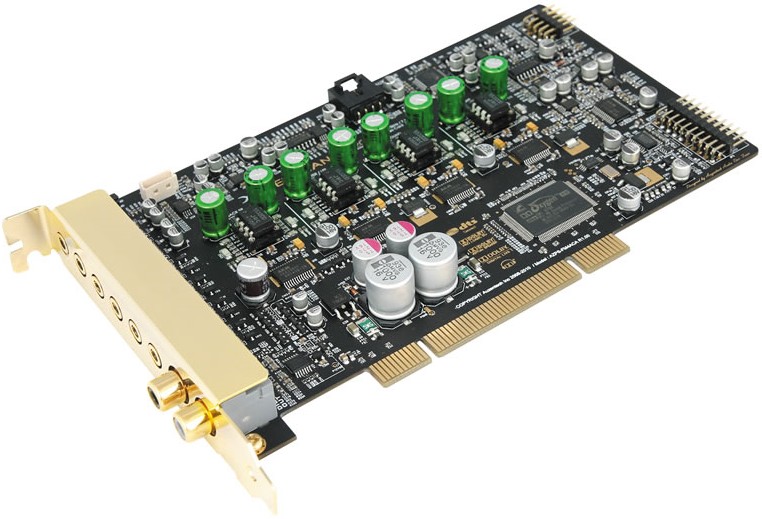 Toulouse (France), December 1st 2010 – Auzentech and Bacatá (Auzentech Pan-European distributor) are proud to announce the availability of the X-Meridian 7.1 2G.
The Auzen X-Meridian 7.1 2G is the second generation of the X-Meridian, the game-changing high-performance audio card which marked the dividing line between audio that sounds great, and audio that sounds perfect. Auzentech took what many consider the greatest sound card of all time and updated it with the best of today's technology, making the X-Meridian 7.1 2G more than simply the must-have PC Audio solution for audiophiles—it's a feast for the ears.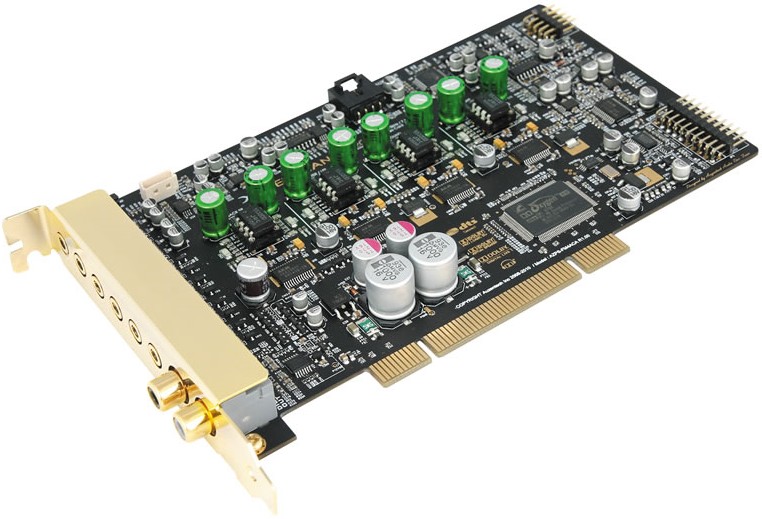 Under the hood, the new X-Meridian 7.1 2G has been upgraded with new Advanced Driver Software Architecture (ADSA ) for the C-Media CMI8788 Oxygen HD PCI Audio Processor. Features include Dolby Digital Live Real-Time Content Encoder, DTS CONNECT™ and Xear3D sound technology.
Explore the tabs for more information and images. Your Ears will Thank You.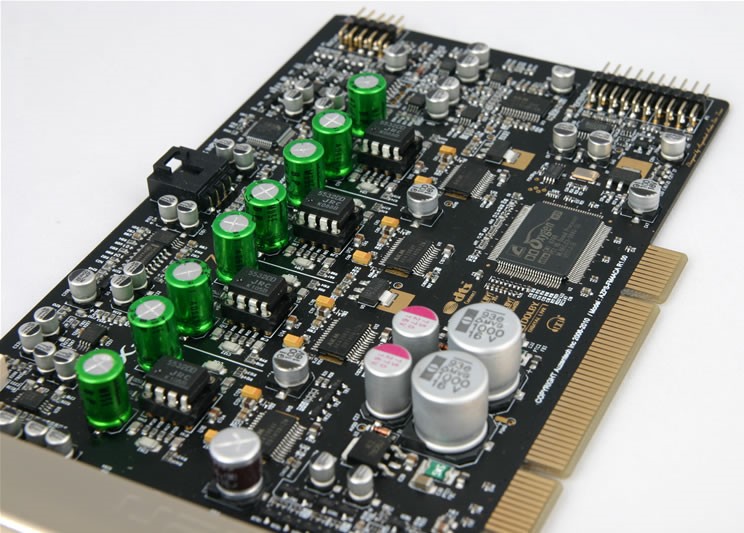 Overview
Complete Dolby® Home Theater Technologies: X-Meridian 7.1 2G includes the full set of Home Theater Technologies to enhance your gaming and home entertainment experience. Dolby® Digital Live, Dolby® Pro-Logic IIx, Dolby® Headphone and Dolby® Virtual Speaker.
Sound: With a D/A converter of 120dB level, high end audio components, and an analog design tuned for peak performance, the X-Meridian 7.1 2G is designed to provide the best audio possible for Music, Movies and Games. End-users can further tune the audio via the replaceable OPAMP for the all channels.
Proprietary Pointing Ground Technology: Inheriting from our past sound card, X-Meridian 7.1 2G uses the Auzentech proprietary pointing ground technology which shares one point for the DAC, OPAMP, Power supply and output jack, stopping noise with much less distortion than most other sound card in the market and most motherboard audio.
Performance: By using C-media CMI8788 PCI chipset, the Auzen X-Meridian 7.1 2G provides high performance audiophile quality sound to your AV equipment.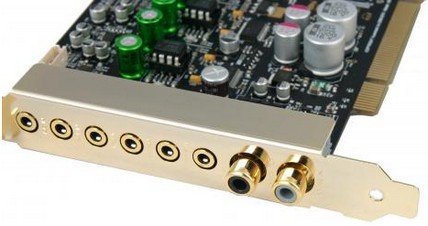 Features
Auzen X-Meridian 7.1 2G represents the latest generation in multi-channel PC audio and provides the following key features:
Dolby Digital Live
Dolby Pro Logic IIx: Dolby Pro Logic IIx
Dolby Virtual Speaker
Dolby Headphone
DTS INTERACTIVE™
DTS NEO:PC™
7.1 Virtual Speaker SHIFTER: Virtual Surround over 2 channel speaker or headphone.
ASIO (Audio Stream Input Output): With the ASIO output driver in the Auzen X-Meridian 7.1, you get high performance, low-latency audio input/output from ASIO compatible applications.
DVD Playback with full 5.1 speaker and 7.1 speaker surround sound using PowerDVD, WinDVD software decoding application. (with DD 5.1, DTS 5.1, DD-EX 6.1/7.1, DTS-ES 6.1/7.1 decoding )
Direct DTS CD / DTS WAV file digital audio bypass or loop back available.
Support 7.1Ch playback for Windows XP, Windows 2000, Windows Server 2003, Windows ME, Windows 98 SE (Microsoft DirectX 9.0 or higher is required)
SPDIF output allows pass-through of Non-PCM Dolby Digital and DTS stream to external DD/DTS decoder and A/V receivers in Windows 98SE/ME/2000/XP/Server2003.
External 2channel PCM SPDIF input thru COAX + OPTIC combo connector to real-time monitored encoding output (DDL and DTS Interactive) support
Sensaura CRL3D HRTF 3D positional sound enhancement with MultiDrive™, EnvironmentFX™, ZoomFX™, MacroFX™, etc.
DirectSound™  3D HW acceleration. Max No. of 3D Voices – 128
A3D™1.0, EAX™1.0, 2.0 (powered by Sensaura), HRTF-based 3D Positional Audio (C3DX™), DirectSound™  3D SW
Unique Karaoke functionality : Mic Echo, Key-shifting, Vocal Cancellation
Media Magic Voice, popular feature for disguising your tone in online chatting.
10-band Graphic Equalizer with 12 preset modes; 27 global environment effects
Media FlexBass: Advanced bass management features allow a wide variety of different speaker types and combinations to be supported, ensuring each speaker gets only the signals it can efficiently reproduce.

Large, Small Speaker setting available for all channel speaker
LFE channel crossover frequency configurable in Small speaker mode (from 50Hz to 250Hz).