(Auszug aus der Pressemitteilung)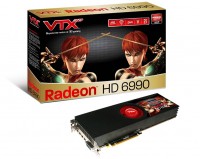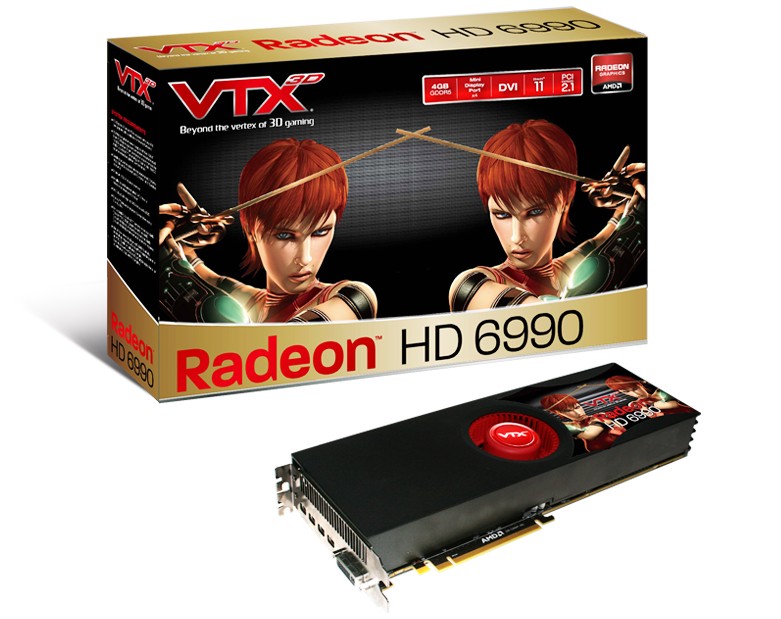 Taipei, Taiwan –March 8th, 2011 – VERTEX3D, a reliable brand of AMD graphics card, today announces the enthusiast graphics solution for hardcore gamers: the VTX3D HD6990 graphics solution. The VTX3D HD6990 features dual-BIOS setting for enthusiasts, with factory-supported clocks at 830MHz core speed and 1250MHz memory speed, it can manually switch to hardware overdrive option, increasing the core speed to 880MHz, delivering the extreme gaming speed.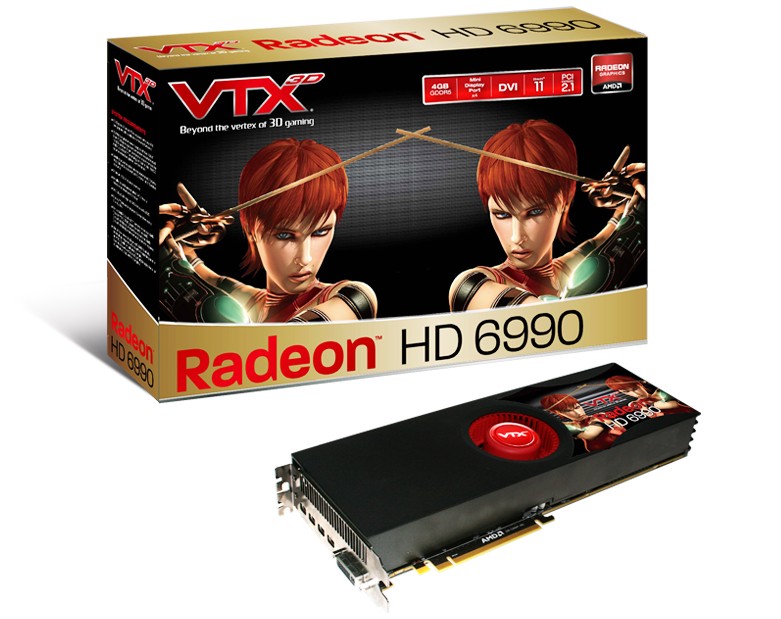 The VTX3D HD6990 uses digital programmable Volterra regulators, increasing efficiency with higher current capacity; also, with dual vapor chambers onboard design, VTX3D HD6990 can easily takes advantage of the central blower to dissipate the heat of GPU, cools down the temperature efficiently and offers a ultra stable and low temp. working environment.
The latest VTX3D HD6990 supports AMD Eyefinity Technology, enabling expandable view across up to 4 displays to deliver the lifelike gaming experience and enhance the productivity. Also, with the support of DirectX® 11 technology, the HD6990 series allows ultra-realistic effects and lightning fast frame rates for the ultimate HD gaming experience. It also features AMD's Accelerated Parallel Processing technology, maximizing your daily applications to do more and faster.