(Auszug aus der Pressemitteilung)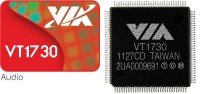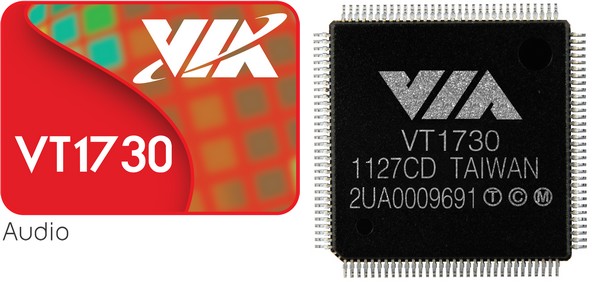 Taipei, Taiwan, 16 May 2011 – VIA Technologies, Inc., a leading provider of PC and prosumer audio silicon, today announced VIA Audio's first 32-bit/384KHz audio controllers, the VIA EnvyUSB VT1730 and VIA EnvyUSB VT1731.
The new VIA Vinyl EnvyUSB 2.0 audio controllers are specifically designed to achieve cinema-quality audio recording and playback in high-fidelity USB and MIDI system applications. The higher bit-rate and the higher oscillating frequency of those bytes means that more points along the sound wave are recorded and saved, creating the most authentic experience when it is converted into analog sound during playback.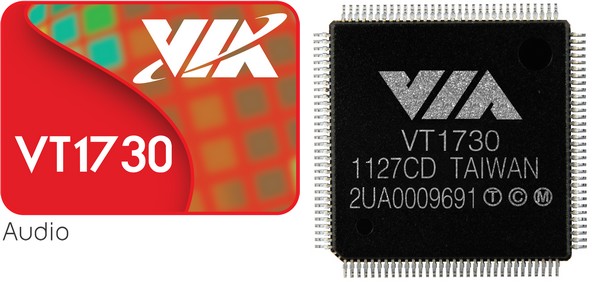 The VIA EnvyUSB VT1730 is an 8-channel, 32-bit/384KHZ audio controller using the bandwidth capacity of USB 2.0 to simultaneously support audio streams from a guitar, bass, keyboard and microphone, or delivering true-to-life sound to multiple speakers in a home theatre set-up, are ideal for the most hardcore audiophile. The VIA EnvyUSB VT1731 is a 2-channel, 32-bit/384KHz audio controller offering the highest audio quality for those who do not demand a full surround setup.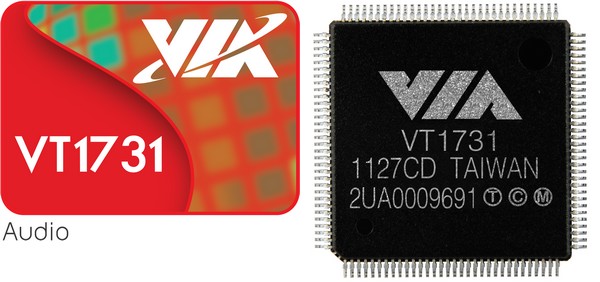 "This advancement in audio controller technology brings home enthusiasts closer to studio sound than anytime before," said Richard Brown, Vice President of Marketing, VIA Technologies, Inc. "Audio enrichment, through our successful VIA Vinyl Audio line of controllers and codecs, has long been a core element of VIA's multimedia product focus, and the VIA EnvyUSB VT1730 and VIA EnvyUSB VT1731 further extend our reach beyond the PC into high-end audio systems.
Providing a smooth interface between USB, analog and digital audio devices, the VIA EnvyUSB VT1730 and VIA EnvyUSB VT1731 are ideal for USB sound cards, headphones, audio hubs, recording consoles, and MIDI devices that require the streaming of considerable audio data between a host system and audio I/O system via the USB interface.
The VIA EnvyUSB VT1730 and VIA EnvyUSB VT1731 also support the I2S standard enabling Blu-ray Disc™ audio content protection; solutions without this feature dramatically reduce audio quality to that of a regular CD, with a sampling rate of only 16-bit/48kHz.