(Auszug aus der Pressemitteilung)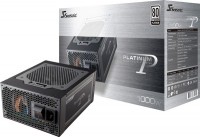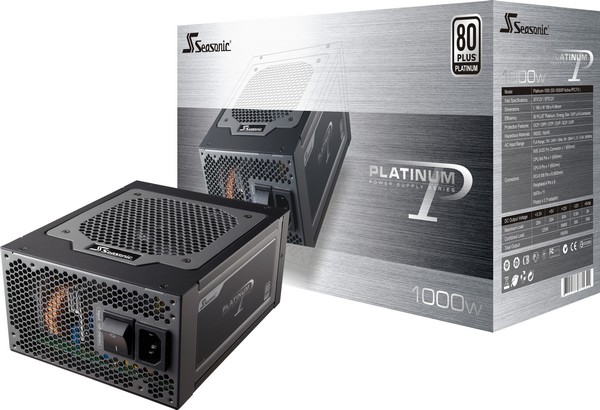 Sea Sonic Electronics, a leading manufacture high quality and efficiency power supplies for the past 35 years, launches the Platinum Series power supplies in 860 and 1000 watts.
The Platinum Series, certified in accordance to the 80PLUS highest standards, offers the newest
technology and innovation for performance and energy savings with up to 92% efficiency and a true power factor of greater than 0.9PF. This, combined with continuous power outputs of 860 and 1000 watts, the Platinum Series meets the demands of high-end gaming and over-clocking systems, the
newest graphic card configurations included.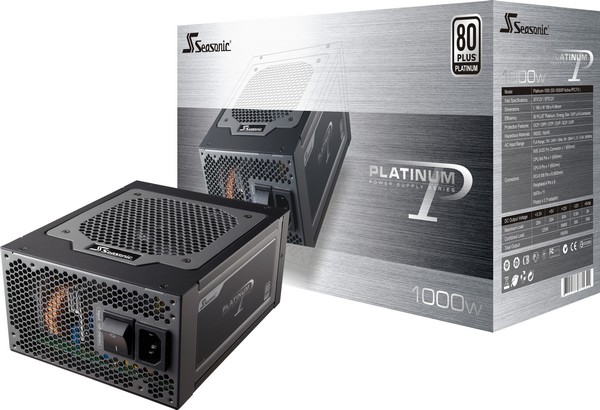 The Platinum Series features a high-tech LLC/full-bridge circuit topology with a unique integrated DC Connector Panel with an embedded Voltage Regulator Module. This design contributes to a near-perfect DC-to-DC conversion that optimizes efficiency by reducing current loss and impedance.
For cooling, the Platinum Series incorporates the most advanced version of the Seasonic proprietary
S3FC, "Hybrid Silent Fan Control" circuit, which offers three distinct operation modes; fanless, silent and cooling. This updated version enables the power supply to operate in the fanless mode up to an incredible 40% of system load and can be activated or deactivate depending on user preference. As always, the top range Seasonic power supplies are all built with the high grade Sanyo Denki San Ace Silent Fan to deliver a true solution for thermal and noise management.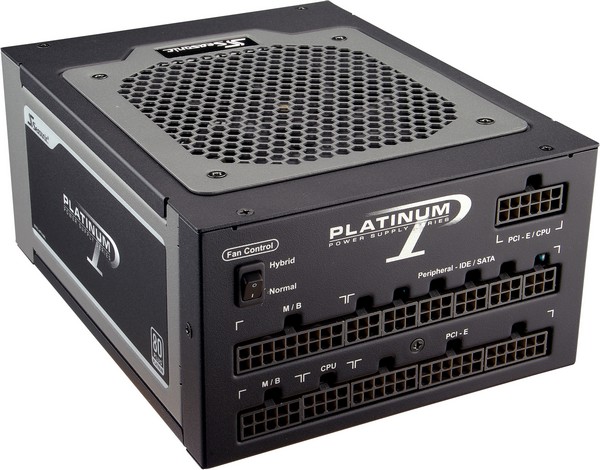 In addition, the Seasonic Platinum Series utilizes top quality components such as gold-plated high current terminals, solid polymer capacitors and made in Japan 105°C capacitors to achieve performance and reliability. The Platinum Series meets important safety and environmental standards around the world and has built in protection features such as over power, over current, over voltage, under current, over temperature and short circuit, all to ensure the safe operation of the computer system.
The Seasonic Platinum Series is the ultimate power supply series that provides silence and peak
performance for efficiency and functionality. It is the ultimate power supply for the high-end and
overclocking systems today!