(Auszug aus der Pressemitteilung)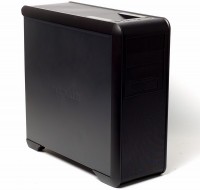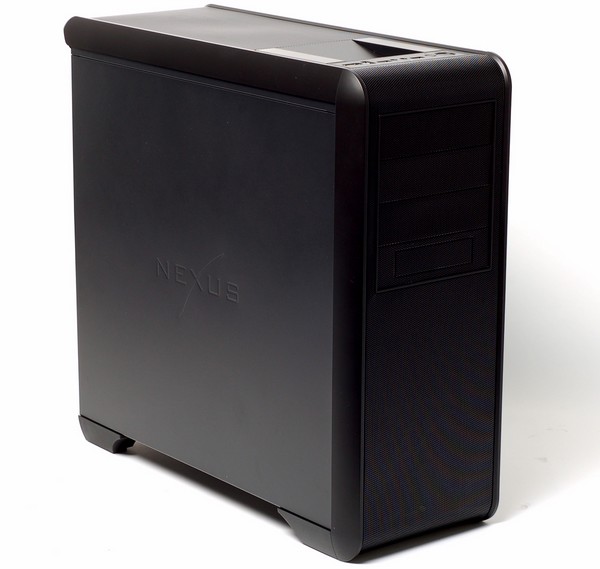 The Nexus Prominent R case is your best choice premium chassis for a silent computer. It's toolless installation features make it a breeze to install your components or change your set-up. The sleek professional look and materials make the case fit in anywhere.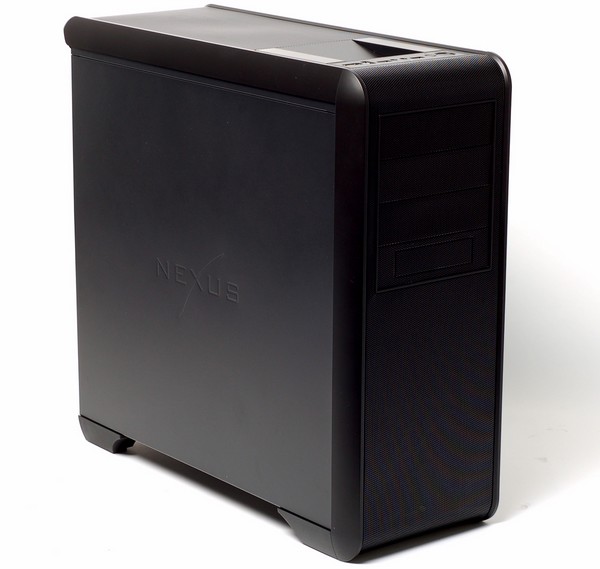 The Prominent R have a black painted interior which is great looking. Preinstalled are two 120mm Real Silent Nexus Fan. There is noise absorption material on the side panels and isolating padding where the PSU is placed to prevent resonance, ventilation holes (and room for a fan) in the bottom of the case for air-intake and high feet (with rubber pads) keep the case elevated from the floor to make a smooth airflow possible and eliminate resonance. There is cable and fan management and on top we have an external SataDock, USB3.0, USB2.0, E-Sata and audio connectors.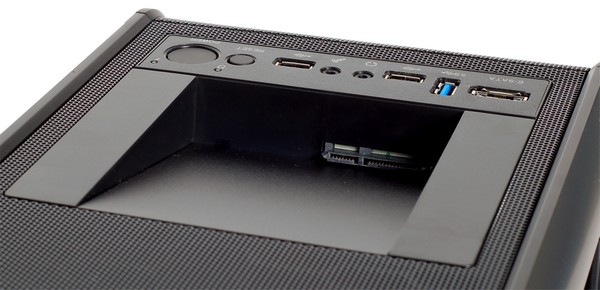 Sata Dock
The Nexus Prominent R case have a SATA dock on top, which can be very useful for easy file transfer. This way you do not need to open you case, and can just plug in a SATA drive.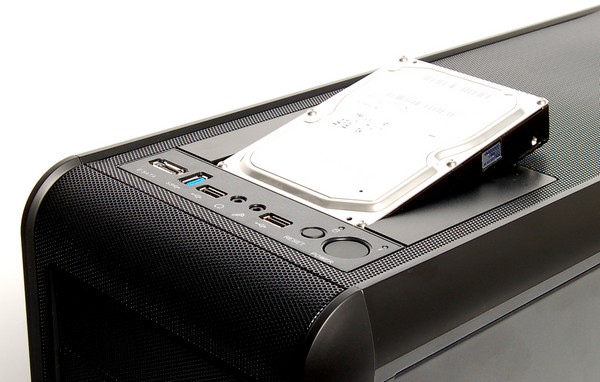 Noise absorption
The Nexus Prominent R case is fitted with noise absorption material. It is a premium rubber-like material with great characteristics. These materials surely hush your system.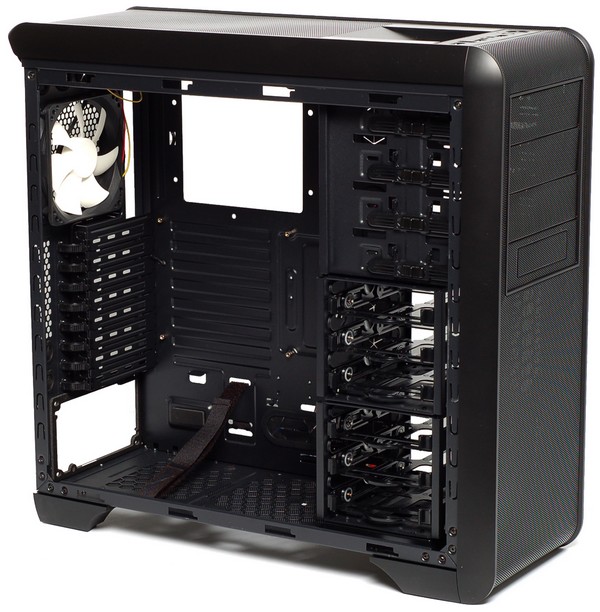 Toolless installation
Practically all components can be mounted inside the case without tools. PCI-lots and Optical drives are fixed with toolless solutions.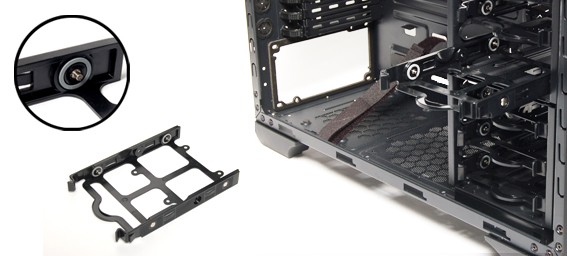 HDD-tray with vibration absorbers
And especially the HDD trays are very convenient. You just need to squeeze the tray to be able to pull out the hard disk or place it back. Plus the HDD's mounting is fitted with rubber to reduce resonance and vibration. And with the supplied screws you can also mount any 2.5″ or SSD drive.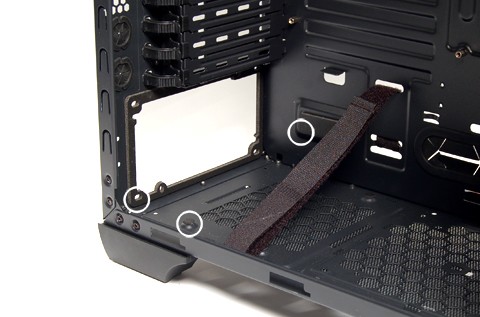 PSU bumpers and Velcro strap
We have fixed some nice padding on the areas where normally the PSU would hit the chassis. We have attached some patches on the bottom and side of the case and a little frame around the PSU opening at the back of the case. These 'bumpers' are made of soft foam/rubber-like materials and absorb vibration caused by the PSU and prevents this resonance to be transmitted to the chassis. To create a better mounting there is a Velcro strap to make sure the PSU is firmly installed
Highlights
ATX/M-ATX case
Noise absorption materials
All Black interior
2 Real silent 12cm fan pre-installed
Cable Management
Water cooling possibility
Room for 4 additional fans (14/12/9/8cm)
5.25 bays: 4 exposed
3.5 bays: 1 external from 5.25 bay, 6 internal
Front ports: 2xUSB2.0, 1xUSB3.0, 1xE-Sata, 1x SataDock, 1xMic, 1x Audio (AC'97 or HD)
Expansion slots: 8 slots
Size case: 53(D)x21.2(W)x50.5(H)cm
Case will be available around October 25th.