(Auszug aus der Pressemitteilung)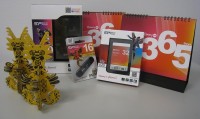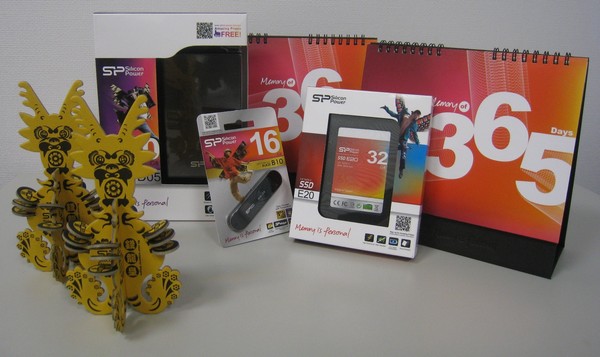 Taipei, Taiwan, December 19, 2011 – What you can do in two seconds? Resume your laptop? Kiss your beloved? Finish a bottle of beer? SP/Silicon Power gives you the chance to win excellent prizes in two seconds!
Leading memory storage brand, SP/Silicon Power announces the attractive event today for the chance to win more than 40 items of prizes, including the hit product of the year, a solid state disk that lets you resume your laptop in merely two seconds, portable hard drives and USB flash drives of the top USB 3.0 transmission interface. From December 19th,2011 to January 31st, 2012, participants only need to create a two to sixty second creative video of any theme, upload it to the SP facebook fan page to enroll for the competition, get votes and get prizes !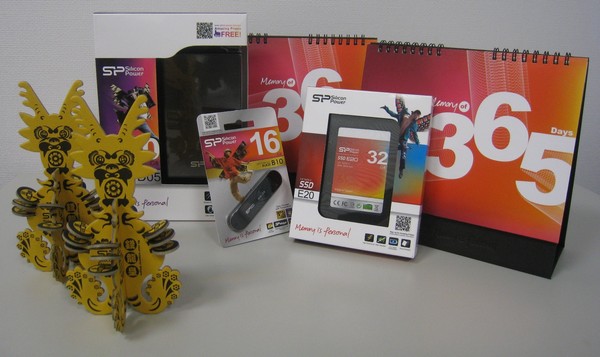 The top three most creative contestants can receive SP's USB3.0 portable hard drives D05 (500GB), solid state disk E20 (32GB) and USB 3.0 flash drives B10 (16GB ) respectively. There will be an "early bird award" for the first thirty people who upload their video films. The prizes include the limited edition SP 2012 yearly calendar (10 winners) and Chinese Year of the Dragon decoration (20 winners). During the campaign period, when the number of fans on SP's fan page increases by every one hundred people, SP will offer a lucky draw to send out a Touch 830 USB flash drive (4GB). The more fans on the SP's fan page, the more prizes SP will give out!
The top 3 places of the most creative videos will be scored based on the decision of SP (60% of the total score) as well as the number of "likes" each contestant gets from the fans (40% of the total score) on the video. The more "likes" the contestants get, the more the chances of winning. All prize winners will be announced on February 15th, 2012 on the SP fan page.