(Auszug aus der Pressemitteilung)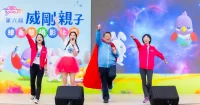 Taipei, Taiwan – November 20, 2023 – ADATA Technology, the world's leading brand for memory modules and flash memories, is committed to using corporate power to promote sustainable development and implement its sustainable vision. Started in 2018, the "ADATA Taiwan Art Contest" has entered its sixth year. It promotes utilizing diverse activities to create a comprehensive learning environment for all ages and realize the spirit of sustainable education. ADATA has focused on broad cross-discipline education championed by the ideals of STEAM-S (Science), T (Technology), E (Engineering), A (Art), and M (Mathematics) for many years, combining innovative technology with humanities and arts to stimulate creative thinking in children and actively cultivate children to become global citizens capable of leading the next generation.
The "6th ADATA Taiwan Art Contest" was held at the Taipei Zoo on November 18. Thousands of children gathered to demonstrate their unlimited creativity. ADATA leverages the Hummingbird spirit exemplified by its brand to encourage children around the world to use art to express diverse cultures. In addition to live activities in Taiwan, this year's contest also showcased online participation from children around the world, letting all children protect the earth through unlimited creativity and the Hummingbird spirit! ADATA Chairman Simon Chen stated: "A sustainable future starts from children's education. Children's infinite creativity is our treasure. We look forward to using art and photography contests to inspire children to explore technology, innovation, and art, and encourage children to express their own ideas. Every time ADATA receives a work of art, it will donate to its charity partners and join hands with the power of children to make society better!"
Practicing Sustainable Education and Painting Up a Better World
The theme of the "6th ADATA Taiwan Art Contest" is " Color your world with the little hummingbird!" and seeks to guide children in using their paint brushes to flesh out a beautiful earth. Interesting technological experiences and immersive handicraft activities were provided onsite to guide children in learning while having fun and to promote their creativity, innovation, and problem-solving abilities. Through the power of technology and innovative education, ADATA encourages children to explore their infinite inner potential and embody the concept of sustainable education in their daily lives. This year ADATA successfully attracted nearly 10,000 parents and children to participate and received more than 1,000 contest entries. Through artistic creation, we can see a beautiful and colorful world in the eyes of children.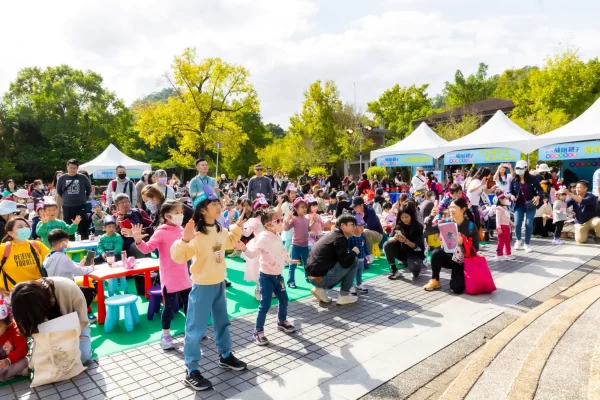 ADATA continues its commitment to the needs of society and children. The "6th ADATA Taiwan Art Contest" partnered with the Syin-Lu Social Welfare Foundation and World Vision Taiwan to invite children with mental disabilities and in rural areas to participate in the contest. Art transcends the limitations of body, mind, and poverty, and embraces a future of infinite possibilities. ADATA will also donate NT$100 to its charity partners for each work of art received during the "6th ADATA Taiwan Art Contest," igniting a positive cycle of caring and making the hummingbird spirit a driving force for children's growth.
The little Hummingbird travels around the world through online fun
ADATA is committed to using technology to lead a better tomorrow. This year, ADATA integrated virtual and real technologies and used 3D filters of ADATA brand ambassadors – Way the Hummingbird and Share the Bunny. Children can capture Way and Share's cute interactions anytime anywhere by picking up a camera, letting parents and children create beautiful memories together. In addition, ADATA collaborated with its global subsidiaries this year to hold the "ADATA Global Art Contest for Kids" and the "Global Photography Contest," inviting children from all over the world to protect the earth and paint a sustainable future!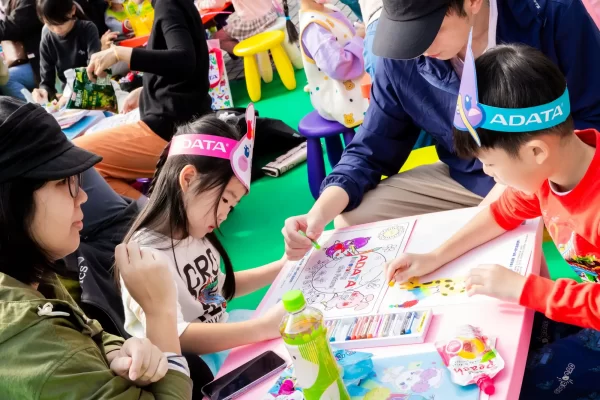 ADATA Technology is committed to enriching the daily lives of consumers around the world. In the future, the company will continue using innovative technology and unlimited creativity to build a more colorful, beautiful, and sustainable future for the public!
Event results will be announced on the event website and ADATA's official Facebook page on December 18.