(Auszug aus der Pressemitteilung)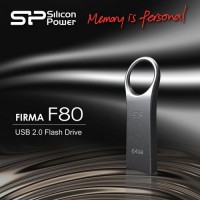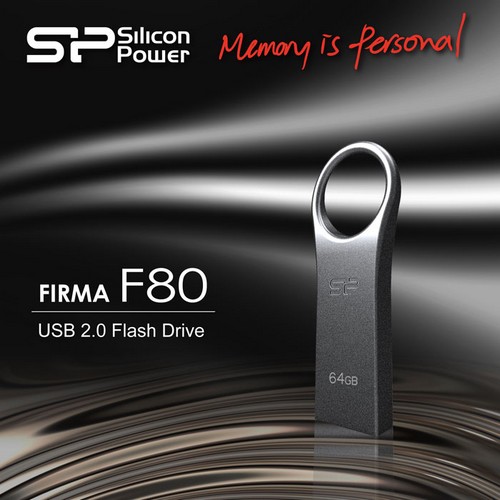 Taipei, Taiwan – Oct. 23rd, 2012 – Leading memory storage brand, SP/Silicon Power today announced its newest Firma series, a metallic collection of USB flash drive. The Firma F80 features a sleek unibody with remarkable 64GB capacity and is the perfect storage solution for fashion-conscious users.
The all new Firma F80 combines exquisite design and artistic craftsmanship. Inspired by the postmodern design concept, the F80 highlights a ring shaped metallic unibody exterior in silver gray. The robust zinc alloy case is sand blasted to create a delicate metallic shine and can resist scratches and fingerprint marks from daily usage. The F80 is ultra compact yet extremely durable; with only 4.5 mm in thickness, the drive utilizes COB (Chip On Board) packaging technology to be water, dust, shock and vibration proof.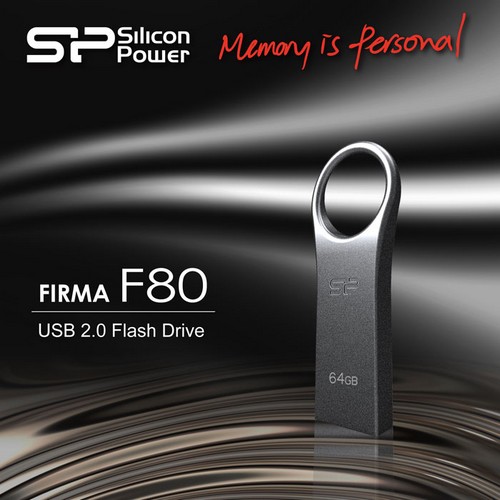 Firma F80 incorporates functionality with superb design; the circular shape on the end makes it easy to grasp and use by users and can be easily fitted on a keychain. The metal unibody is heavy-duty and can be easily recycled for environmental purpose.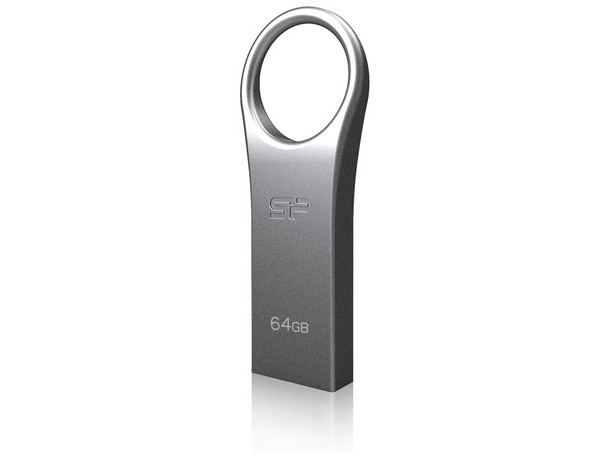 SP Firma F80 features hassle free cap-less design and is available in 4 capacities: 8GB, 16GB, 32GB and 64GB. All Silicon Power USB flash drive products come with a lifetime warranty, SP Widget application software which provides seven major back up and security tools and a 60-day trial version of NIS (Norton Internet Security).
Product Features:
Exquisite metallic design as a fashion accessory
Stylish and sturdy zinc alloy exterior
Cap-less design
COB(Chip On Board) technology
Water, dust, shock and vibration proof
Product Specifications:
Size: 44.0 x 12.3 x 4.5 mm
Weight: 5.9g
Interface: USB 2.0 & 1.1 compatible
Capacity: 8GB, 16GB, 32GB, 64GB
Color: Silver Gray
Material: Zinc Alloy
Operating temperature: 0° C ~ 70° C
Supported OS: Windows XP/Vista/7/8, Mac OS 10.3.x, Linux 2.6.x
Warranty: Lifetime warranty